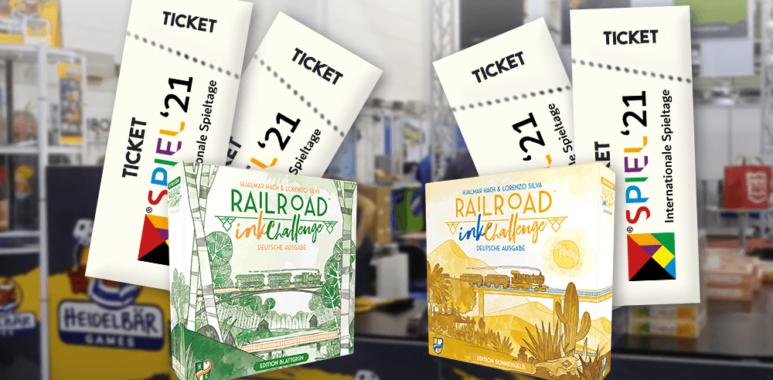 Win tickets for SPIEL'21 in Essen!
SPIEL'21 Essen is getting closer and closer and we are preparing the firebirds of Blaze. Have you already thought about visiting the fair? With this raffle we might make your decision easier.
In our raffle we give you the chance to visit the SPIEL'21 fair for one day for free. For this reason we raffle 2 x 2 day tickets for SPIEL'21 in Essen and one Railroad INK Challenge: Edition Shining Yellow or Lush Green. The perfect game to arrange your travel plan and escape delays in traffic. If you have to spend a long time travelling, this compact dice game is the perfect way to escape the waiting time.
To participate in the raffle, you simply have to register in our Hunt portal and then answer four questions. We are only interested in how you are planning your (possible) stay at the fair.
We are very excited to finally meet you physically at a fair again after such a long time and are looking forward to the great conversations with you! The raffle runs up to and including 30.09.2021. The winners will be announced shortly thereafter via our social networks. If you have any questions or comments, feel free to let us know via our Discord.