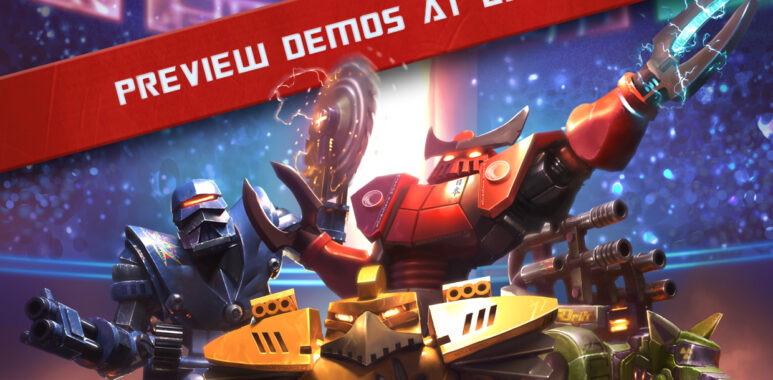 Events
HeidelBAER-News
News
VOLT Preview Demos at Gen Con 2018
At Gen Con this year, be one of the first to playtest prototypes of our awesome upcoming title, VOLT, for the first time ever!
Designer Emerson Matsuuchi will be at booth 1922 on Saturday, 04.09.18, from 02:00 to 04:00 pm. Be sure to stop by for an opportunity to meet the designer in person!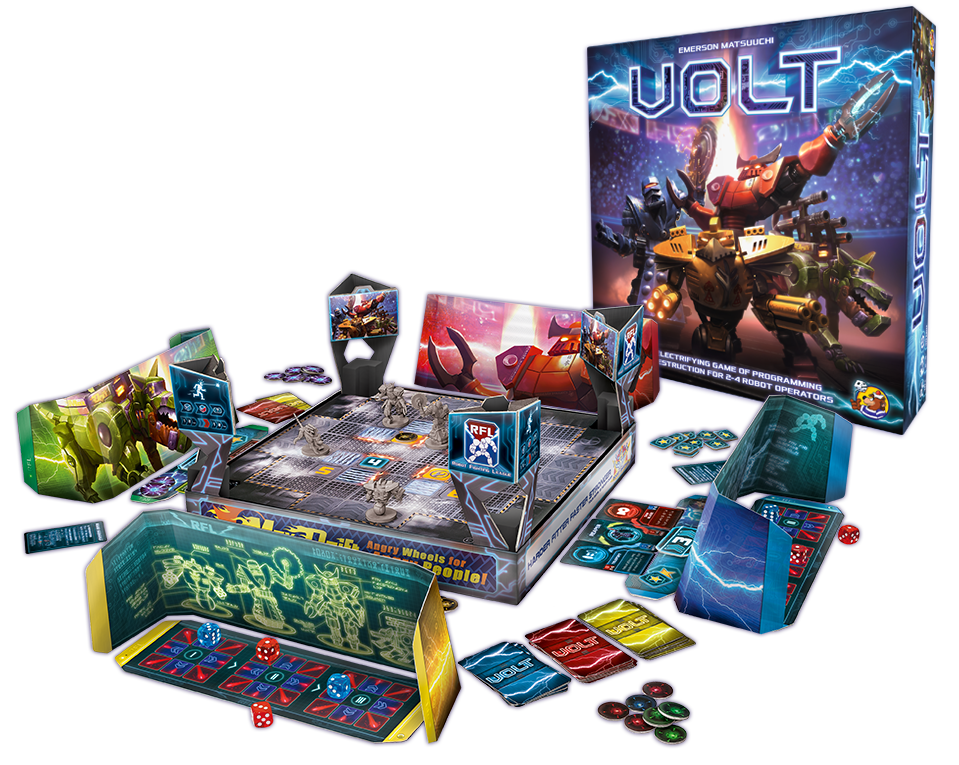 In VOLT, each player takes on the role of an operator controlling a robot to challenge others in the combat arena. By programming three steps ahead, players try to anticipate the moves of other robots, aiming to destroy them or maintain control of the victory point spaces inside the arena.
VOLT will be in stores later this year – but don't miss out on this exclusive Gen Con opportunity to try it out!