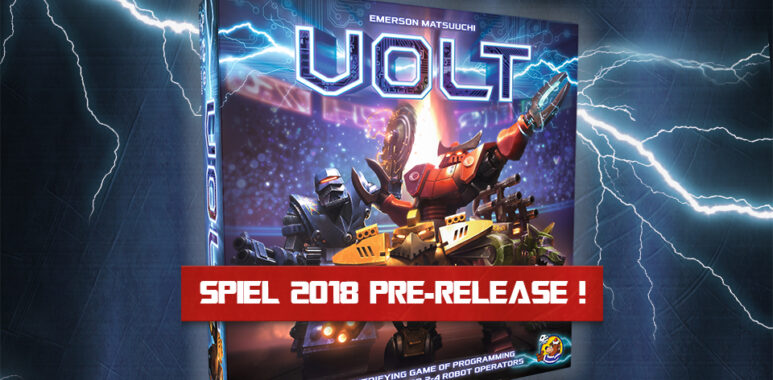 Events
HeidelBAER-News
News
VOLT Pre-Release at SPIEL Essen 2018
Finally it's time: The English VOLT will hit the market at SPIEL Essen!
Be aware, only a limited quantity will be available, so be sure to get to hall 1, booth D-101 before all copies are sold out.

In Emerson Matsuuchi's game VOLT, 2–4 players simultaneously "program" battle robots to compete against each other in the arena. Simply place 3 dice secretly to determine if your robot moves or shoots.
VOLT is easily accessible by anyone an it's mix of tactics and uncertainty offers excitement and challenge for both casual and hardcore gamers alike. Join us in this family-friendly game inside a robot battle arena and prepare to have lots of fun!
VOLT will be in stores later this year – but don't miss out on this awesome opportunity to try it out or even get your hands on a copy!