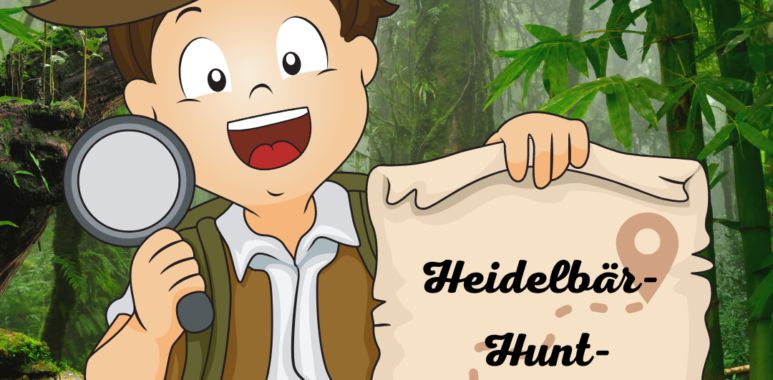 Community
News
Promotion-Highlights
Participation portal – now even better!
We have not only redesigned our website, we have also updated our participation portal!
The Hunt Portal is our own participation portal in which we have been organising riddles, competitions and various scavenger hunts since 2020. In order to provide you with an even better experience with the portal, there have been some innovations and adjustments.
The first improvement is already visible in the dashboard. All active events are now marked in green. From there, you can directly click on an active event and participate in it or view a past event. The descriptions and upcoming events are now available in German and English.
To make it as easy as possible for you to get started with our portal, we have added a tutorial and an FAQ to the menu bar. The tutorial guides you step by step through our portal and explains how you can participate in an event. In the FAQ you will find frequently asked questions with answers to hopefully clear up any ambiguities.
Furthermore, we have extended the possibilities to "open" a reward. This is no longer only possible by finding a link, but from now on also through input fields or selection fields, depending on the event. This allows us to construct completely new events for you. You already got to know the opening through an input field at our letter piece puzzle summer. You can look forward to further exciting events with new riddles and interactions.
With our participation portal, we would like to create a platform on which you as the HeidelBÄR community can interact to win great prizes. The special feature is that you only have to register once on the portal and can take part in all active and future events. The data provided during registration (name & email) will only be used to contact the event winners and to inform you about new events. Best of all, the participation portal is completely free for you to use!
Check out the changes live! There are currently two active competitions to enter on our Hunt page. In the first event you have to answer three simple questions to rate our redesigned website and have the chance to win 1 of 3 game sets of our "Radiant Culture Series" consisting of Coyote, Anansi & Spicy. In the second event you only have to answer one question about the upcoming SPIEL'21 card game Blaze and have the chance to win 1 of 3 exclusive preprint card sets of Blaze.