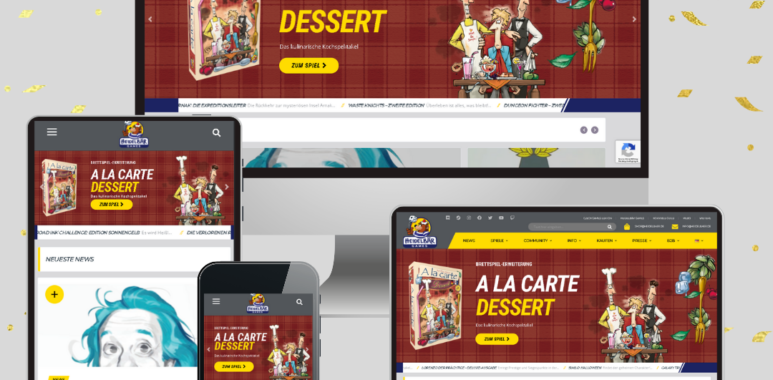 Our website with a new look!
The HeidelBÄR website has a new look. The focus is on new functions, an attractive look and cross-device compatibility.
---
This week, our redesigned website was launched. In addition to the visual changes, the relaunch also brings new functions and better usability and visualisation on a wide range of devices. Our homepage now consists of the latest news, new releases as well as our interactive activities at hunt.heidelbaer.de. hunt.heidelbaer.de/en
What has changed?
News-Tab:
In our newly created news tab, you will find the most relevant news displayed as breaking news, so that you can catch it directly. In addition, all news is displayed in the form of a news ticker. Our latest released game trailers can now also be found in the news section of our website.
Games-Tab:
Besides a thematic overview for different fields of interest, there is now the possibility to search our games alphabetically, so that you can find all games even faster. There is also an overview of announced games from us and our partners, as well as direct access to our Volt Robot World, where you can find background information on the Volt universe and create unique game plans for your Volt arena.
Info-Tab:
Here you can find all kinds of information about HeidelBÄR Games. There are also numerous interviews with our authors as well as with authors from our partners Czech Games Edition and Horrible Guild. In addition, you can dive into the world of game development and illustration of various game titles with the developer diaries.
Community-Tab: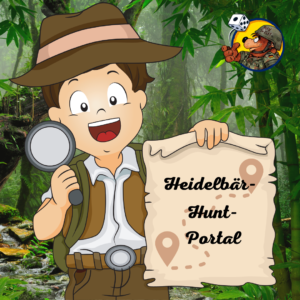 In the Community tab you will find dates and information on upcoming events and various ways of contacting us, e.g. via our Community Discord server. We will also be announcing more information about our revised digital games evening on Discord here shortly. With the relaunch of the website, all active competitions, puzzles and interactive activities in which you can participate will now also be displayed. We are also currently running a raffle on our Heidelbär Hunt portal to celebrate our website relaunch, where you can win three game packs from our Radiant Culture Series, consisting of Spicy, Anansi and Coyote. All you have to do is let us know what you think of the new website. In the future, the Community-Tab will continue to grow by providing you with new and exciting content.
In addition to the innovations already mentioned, there is still a lot to discover, but you are welcome to take a look for yourselves. We hope you enjoy the new website!
To the website relaunch raffle