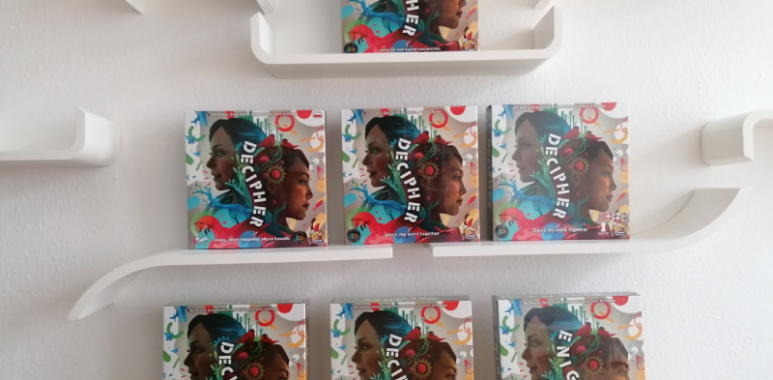 Decipher explores the world
Our 2019 published word guessing game Decipher is already available in 7 languages and 12 countries.
---
The innovative board game Decipher by the authors Bill Eberle, Greg & Peter Olotka for 2-4 players, 10 years and up is already available in 12 countries and 7 languages. Thus the word deduction game is localized beside Germany and Austria in the respective national languages in Canada by Asmodee Canada, in France by Atalia, in Italy by Asmodee Italia, in Portugal by MEBO and in Poland by Foksal. In the Scandinavian countries of Denmark, Sweden, Norway and Finland, Decipher was released 2021 by Outland Forlag.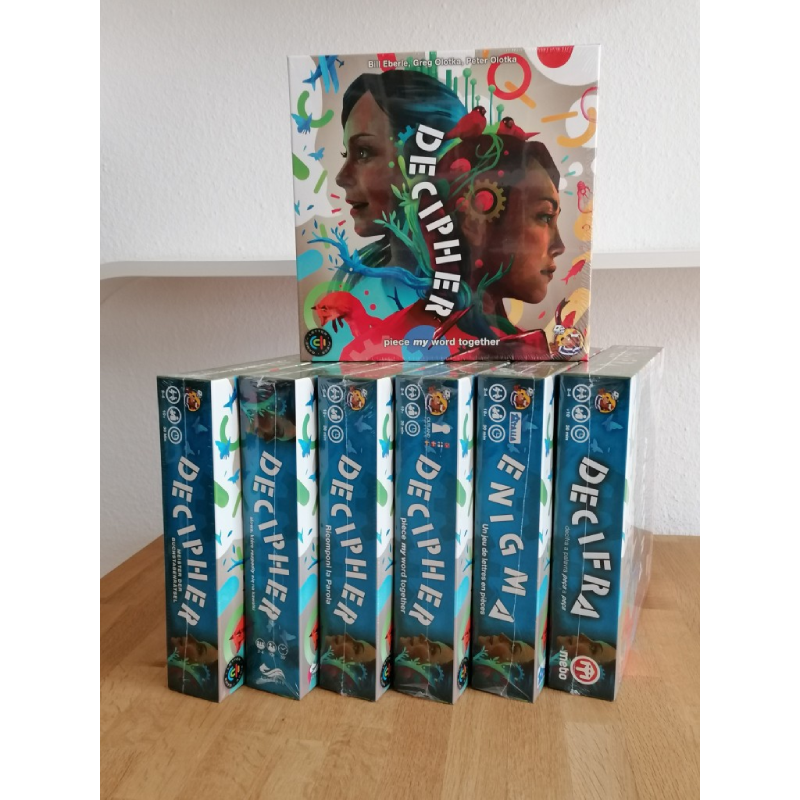 What makes Decipher special is the Letter Piece Game system, which consists of word pieces that allow you to create all the letters of the alphabet from a total of 4 letter pieces. Thus, it is the task of the word puzzler to choose the most creative word possible. Despite the limitation of different parts, the combination possibilities of up to 6 letters make countless word creations possible, which brings a high replay appeal with it. Decipher can also be played digitally via video chat over long distances and in various languages based on the Latin alphabet.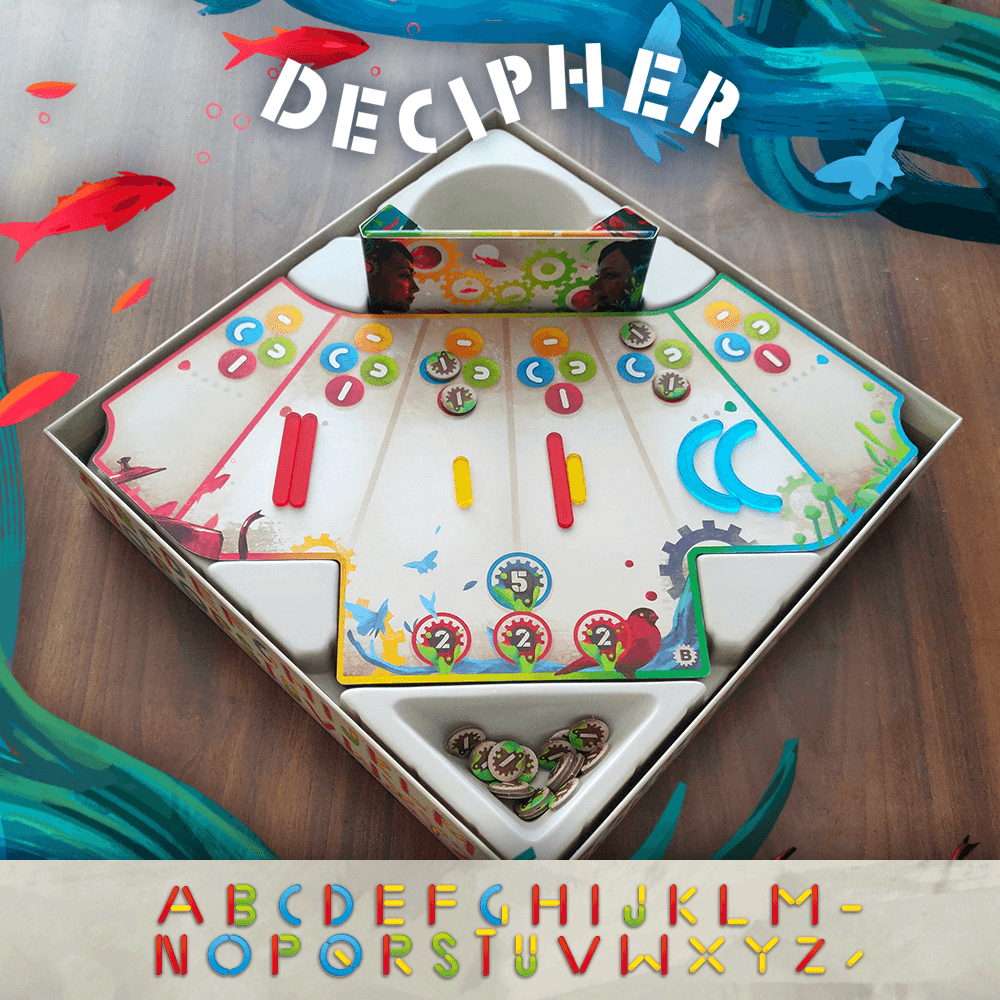 In addition to the fun of playing and interacting with each other, Decipher also encourages the creativity of fellow players in handling and forming words, which also makes it an educationally valuable game for pupils.
More information about Decipher