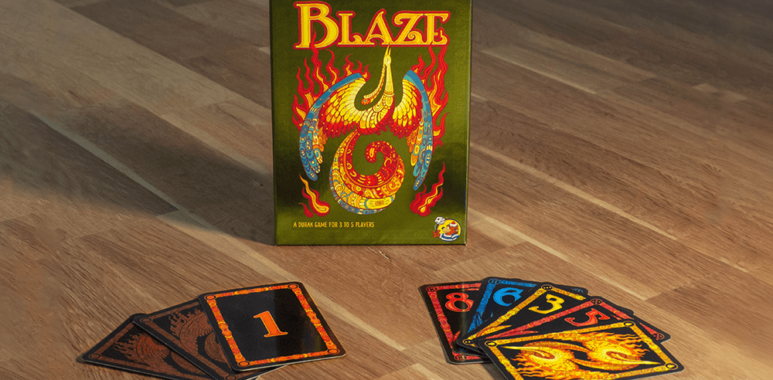 Card Game Blaze released!
There is great news! The card game Blaze is now available in our online store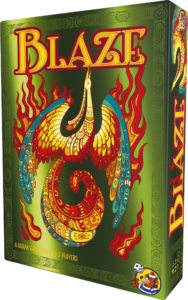 and in retail stores. Just in time for SPIEL'21 in Essen, the magical firebirds are ready for you and waiting to be extensively tested there. The card game is for 3-5 players aged 10 and up and guarantees a lot of fun. Who will have the best cards and win in Blaze ?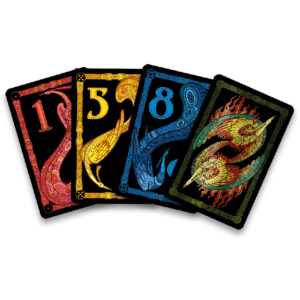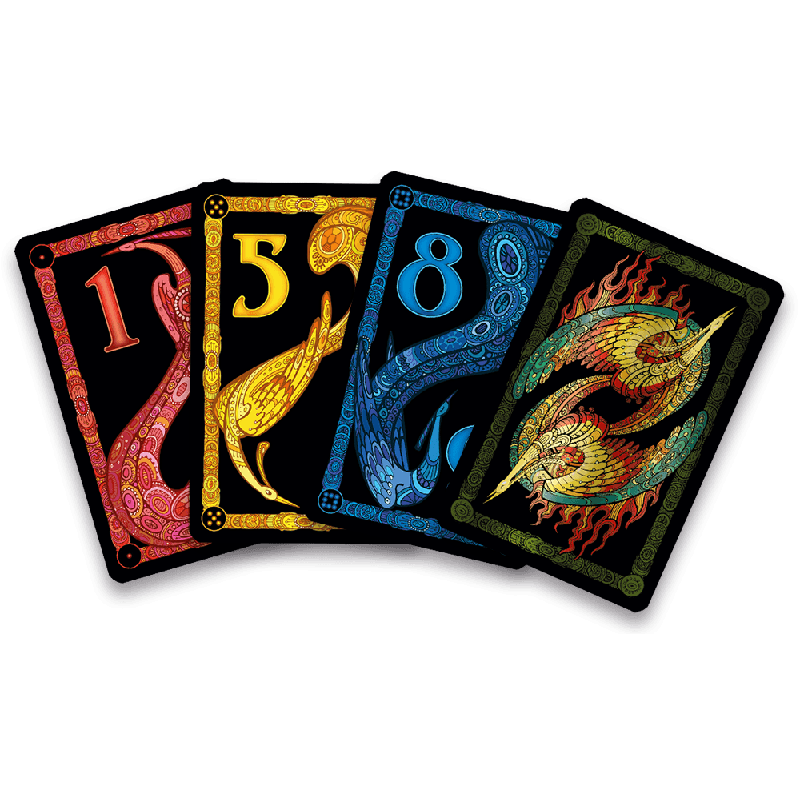 As in the card games Spicy – which was recommended by the jury of the "SPIEL DES JAHRES" – as well as Coyote and Anansi, Blaze appears in a special metallic print on the box and card backs, which underlines the unique gameplay of the titles. While the box impresses with a green metallic tone, the cards shimmer in matching rainbow colors to the firebirds.
Russian artist Nadezhda Mikryukova adds magic to the game with classic illustrations of firebirds. They refer to Slavic mythology, in which catching a firebird can bring both blessings and calamity. You can now test for yourself whether Blaze's firebirds will lead you to victory or throw you backwards.