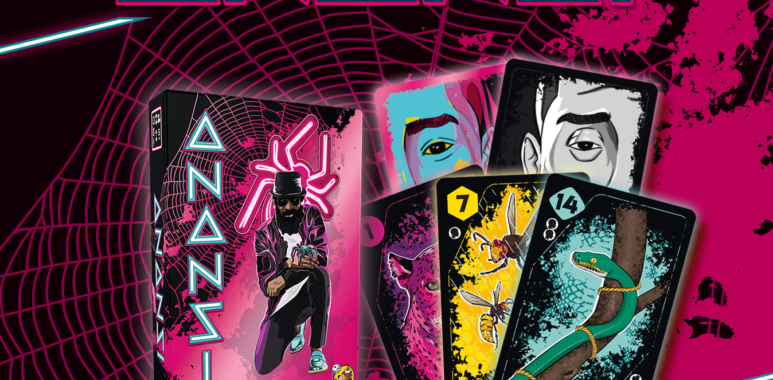 Card game ANANSI released!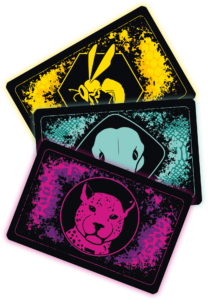 Just in time for the SPIEL.digital in October our new card game ANANSI has been released. Despite the challenging circumstances at that time, we were able to present ANANSI through a digital realization and with its unusual design and game mechanics, we were able to create a lot of enthusiasm among the visitors. Now the physical version of the entertaining trick-taking game is available in stores!
If you want to test the game in advance, you can visit our Discord server on Thursdays evenings and play the digital realization on Tabletopia together with our ErklärBÄRen.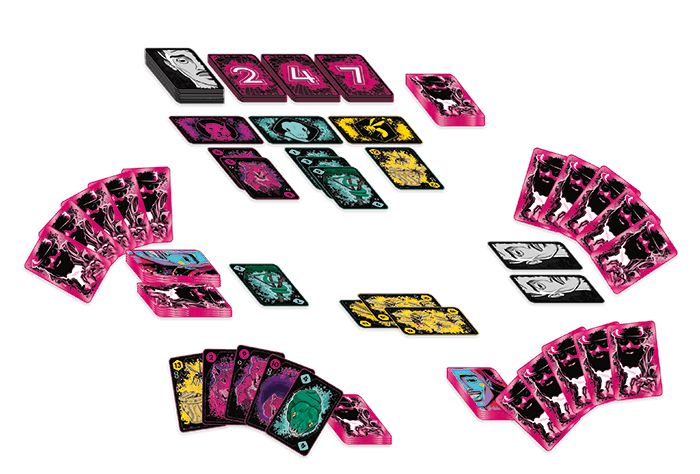 Anansi is a unique trick-taking game with high replayability and a beautiful message to inspire people. Set in the powerful African story-world around famous Anansi, the so-called Keeper of Stories.
Game box and card backs are decorated with a special metallic print in purple. For such a  rich and cultural theme, we were able to gather brilliant artists from the African continent, who were able to create a unique and colorful look for the story world of Anansi.
You can buy the trick-taking game with 96 cards for a RRP of about 15€ in our Shop or in one of our Flagship-Stores.
Discover the other games in the series: Spicy, our card game recommended by the Game of the Year jury, and Coyote, our new bluffing game.