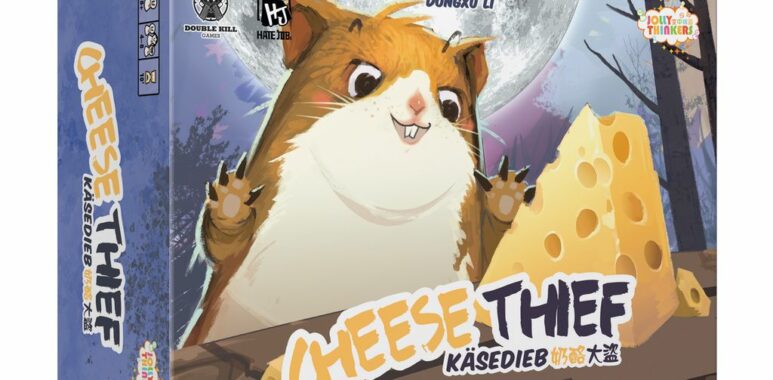 In Cheese Thief everyone has their eyes closed at night and only wake up at certain times, depending on their own dice roll. The cheese thief steals the cheese while the dormice can sniff around.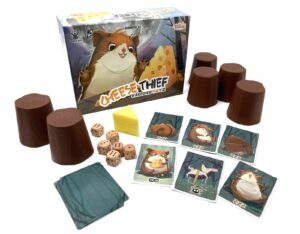 In the discussion that follows, the cheese thief will try to get away unmolested while the dormice try to catch the thief together. In this deduction game implementation by author Dongxu Li, children as young as 4 can also become nocturnal together. This werewolves variant, lovingly illustrated and implemented by Moyo and Ming Li, can simply be played with up to 8 participants. The rules can even be easily extended by a nice variant.
Cheese Thief / Käsedieb can now be ordered from retailers and is available from Heidelberger Spieleverlag for retailers themselves. The game by Jolly Thinkers ("Deception") will also soon be available in the Shop.heidelbaer.de for about 22 €. Release date will be February 2021.
TIP: The game can also be played via online video (video call, call, meeting etc.) software with small modifications.