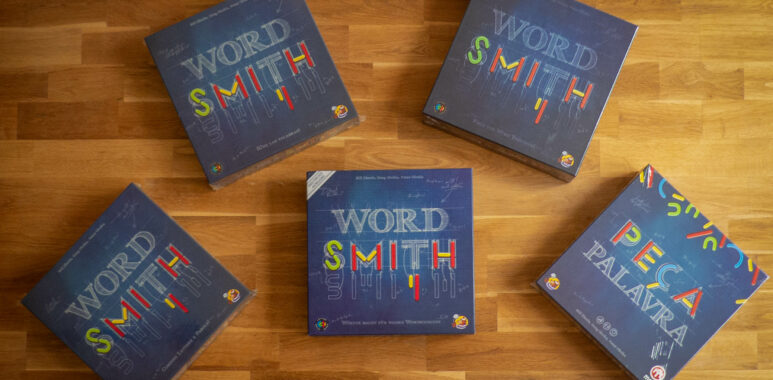 Wordsmith discovers the world
The Wordsmith word game was released in the fall 2019 and has since then been released in 6 countries and in 5 languages. But the journey is still to continue!
---
The creative word guessing game Wordsmith by authors Bill Eberle, Greg Olotka and Peter Olotka was released in 2019 and is still on the road. Thus, in addition to the release in Germany and Austria, the game has already been localized in Spain by Asmodee Spain, in the USA by Asmodee USA, in Italy by Asmodee Italia and in Portugal by Mebo Games.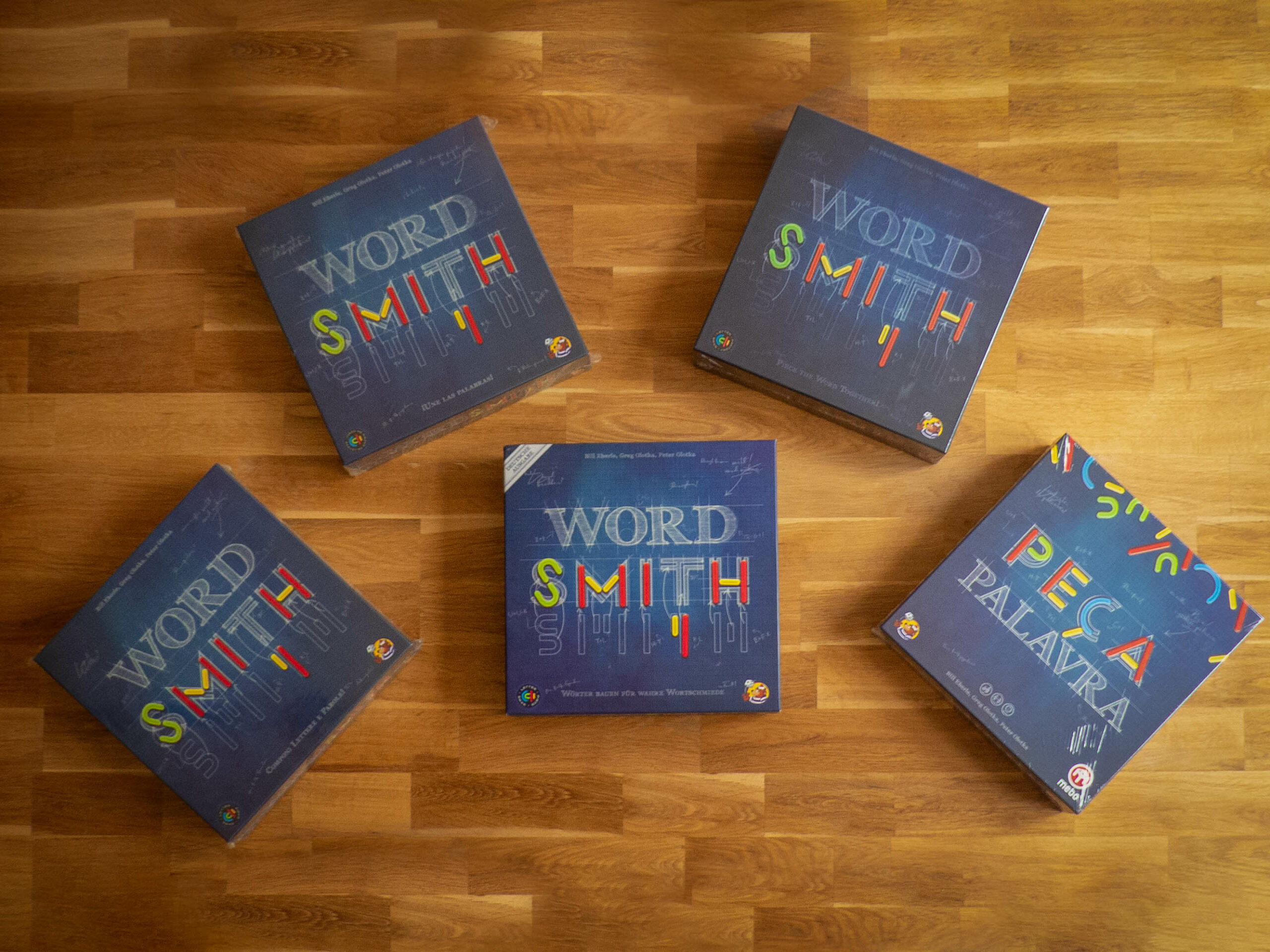 In Wordsmith you build words with 1-4 players aged 10 and up. However, as in Decipher, you do not have complete letters at your disposal, but only the individual parts of letters. The exciting competition starts when all players build words at the same time, which may only appear once in order to be scored. You can build long and short words, but long words bring more points. With short words, however, it is easier to find a word and you can build several words at once. The decision is not easy, because additionally you get bonus points if you discard only a few or no letter parts at the end of the round. Who could build the most points at the end wins. For experienced solo players, but also groups of players, there are special rules, so that Wordsmith still offers a lot of fun and excitement even after many games.
Wordsmith features the innovative Letter Piece Game System pieces. The semi-transparent letter pieces make it possible to lay out all the words of the alphabet with just 4 different individual pieces. The special plastic insert allows the game box to become part of the game and also serves as a sorting insert for the colorful pieces of plastic.
To the product page of Wordsmith
Buy Wordsmith in retail stores (Central Europe)