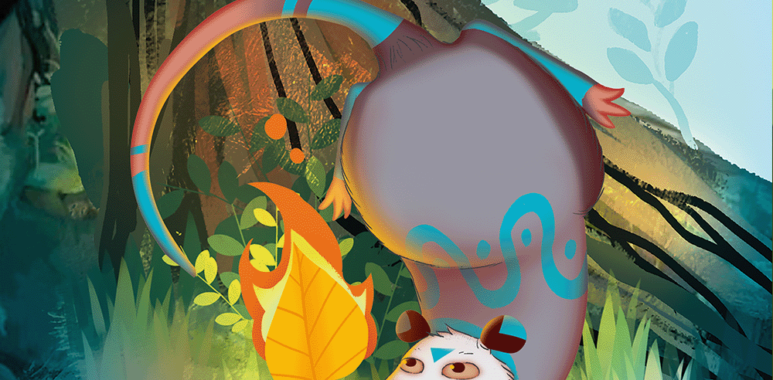 Fast'n'Fun
HeidelBAER-News
News
Tails on Fire will be released in 2023
Tails on Fire is the new exciting card game from HeidelBÄR Games at Spiel22 in Essen. At the international game days, it was impossible to imagine our demo tables without the game. The game was played lively, and the game groups had a lot of fun. The game idea quickly caught on with everyone and generated positive feedback throughout. Especially the stealing of the fire cards led to very exciting and interesting games.
In 2023 the game by German author Thomas Sellner will be available in stores as well as online for RRP $14.95.
Tails on Fire is one of the 2022 card game novelties from HeidelBÄR Games, along with Hungry Monkey, Animal Poker and Sweet & Spicy.
Tails on Fire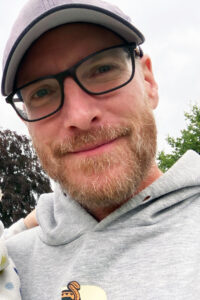 It almost didn't work out, but Tails on Fire arrived just in time for Spiel22. As a result, it was available to many interested people at our booth (1C121) for playing and buying. Our demo tables were always very well attended and people played passionately. Besides Tails on Fire, our second autumn novelty Fish & Katz could also be played at our booth for the first time.
On Thursday, the author Thomas Sellner was personally at our booth to present his game. Many people took advantage of this opportunity to talk to the game author.
In the run-up to the fair, we had already conducted an interview with the software developer for browser and mobile games, which can be read here (in German).
Tails on Fire – Protect the Fire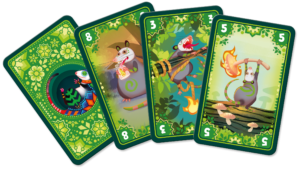 Tails on Fire is a fast-paced card game over nine rounds. In each round, players try to play a card that will not be outdone. By doing so, they win the fire card on display and place it, with the last card played, in front of them. The fire cards indicate the person's respective points, but they can be stolen again in the course of the game. Whenever a person wins a round with the same cards that are currently protecting a fire, they also steal that fire card.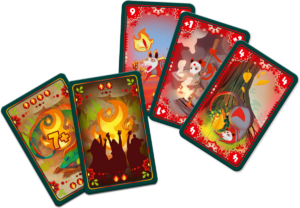 A special feature of the game is that each round is played with only three cards in hand. Available for selection here are all cards that are not used to protect from firing or were played in the last round. Thus, the card game has exciting strategic elements that can influence the choice of cards and the gameplay in each round. Tails on Fire offers a very fast-paced game mechanism and remains exciting until the end due to the stealing threat.
Tails on Fire is a card game for 2-6 people aged 8 and up, and one game lasts about 20 minutes. The game will be available from early 2023 for $14.95 and includes 81 cards (12 playing cards in 6 suits and 9 fire cards) and a game rule.
Trees for the future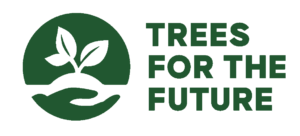 With "Trees for the future" we have found a competent partner in terms of sustainable commitment, which we support wholeheartedly with the sales of Tails on Fire: We are very happy to be able to plant a new tree with the sale of each game! Detailed information can be found at: https://trees.org and soon in a larger article from us.