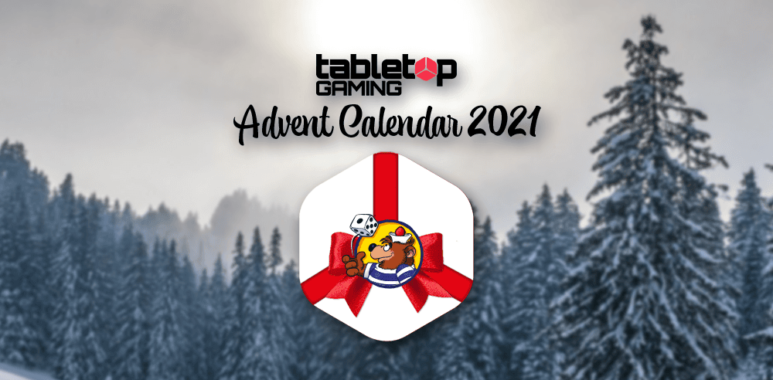 Tabletop Gaming Advent Calendar 2021
The Tabletop Gaming advent calender is back in 2021. It's filled with a bunch of board games from us, Portal Games, Kosmos and many others. Currently there are 50 gifts left in the shop.
---
Our friends from Tabletop Gaming UK are back with an even bigger and better gift for 2021 with 25 days of gaming goodness to start Christmas early.
The famous Tabletop Gaming Advent Calendar returns – ready to make a gamer in your life believe in Christmas miracles once again. With 25 days of gifts to unwrap from the first of December, there's something for everyone. There's only 50 left of these bundles of Christmas joy.
This year the RRP of the present is £550 and you can get the bundle for £250 (or £230 for subscribers) The gifts include products from the following companies: Heidelbaer Games, Osprey Games, Pegasus-Spiele, Portal Games, Aconyte, The Detective Society, Alley Cat Games, Warlord Games, Mantic, Loke Battle Mats, Sinister Fish, Kosmos, Horrible Guild, Nuts! Publishing, Deep-Cut studio, Hachette Board Games UK, Tabletopia, Flesh and Blood, Honey Badger Games, Rent-a-Meeple, and Free League.
More information about the advent calendar