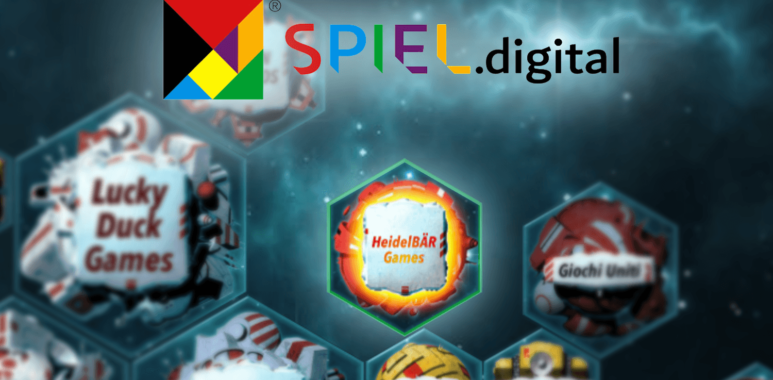 Events
HeidelBAER-News
News
SPIEL.digital: thanks a lot and we game on!
It was hot! And it took us a short while to catch our breath: but thank you all the more for your interest in our new products from us and our partners Czech Games Edition and Horrible Guild during the first SPIEL.digital last week.
At the digital replacement event for the actual SPIEL '20 in Essen, the world's largest trade fair for board games, we concentrated mainly on demos for you – a service that was used many hundreds of times by you and our Explanatory Bears were praised for their competent and friendly explanations and technically often not easy conditions.
Back to the heat, according to the hotness system of the organizers we were one of the hottest organizers on site! We cannot offer this heat in concentrated form permanently, but what we can offer you permanently is to meet our Explanatory BEARS on our Discordserver – who are still very happy to play with you now and in the future, and anytime you want, if you make an appointment with them beforehand. In addition, you can meet us at the moment, every THURSDAY EVENING IS BEARS EVENING there to play, and even those who are just looking for a warm place for good communication and company are in the right place with us, because we are already at our physical game evenings, so we are not limited to our digital games alone.
If you want to come by, you should use this discord link: https://discord.gg/Y48HXQ8