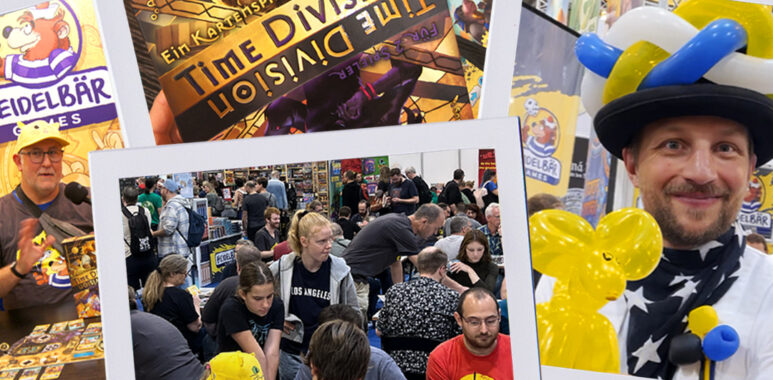 Community
Events
HeidelBAER-News
News
From 4.10 to 8.10 we HeidelBÄRen were at the SPIEL 23 in Essen. This year, almost 193,000 visitors came to marvel at numerous games, including 1700 new products from 935 exhibitors from 56 nations.
For this year's SPIEL, the hall concept was completely revised, whereby the halls were now sorted thematically according to their target group and generally offered wider aisles. We were there for you on all days of the fair with a booth in Hall 2, 2B102. We also had our own stand and special booth at the novelty show, where we presented our own new product, Time Division (Germany and Europe, US Release is planned for end of 2023/beginning of 2024), and attended numerous press appointments. There were also the novelties of our partner publishers, such as The Lost Ruins of Arnak: The Missing Expedition, Kutná Hora – City of Silver, Super Kawaii Pets, The Great Split, Similo: Lord of the Rings, Escape from New York, Pyramido and Jooky Jooky.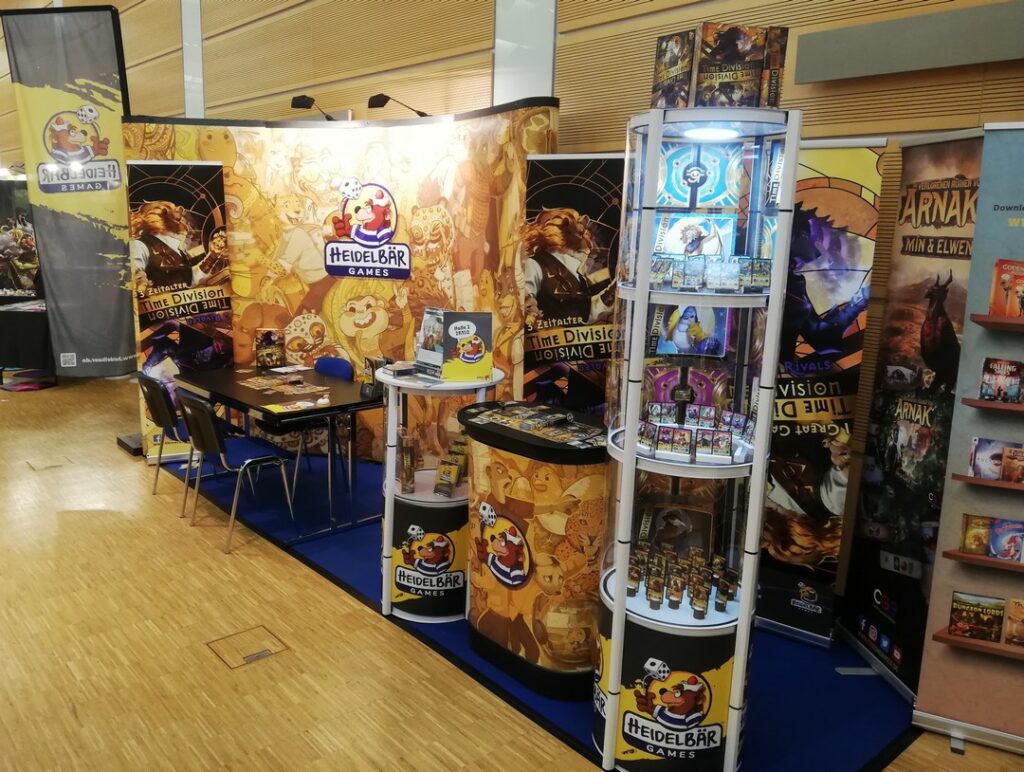 During the fair, our demo tables and sales booth were always busy, and our games were very popular with you, so Time Division, Kutná Hora, Arnak: The Missing Expedition and Super Kawaii Pets were sold out towards the end of the fair and were among our bestsellers.
From Thursday to Saturday Alexander Schreiber, the author of Time Division was at our booth and explained his game, answered questions and took pictures with you. On Sunday, Erik A. Sundén, the author of our last year's card game novelty Hungry Monkey was also at our booth. Numerous visitors took advantage of this opportunity and got to talk to both of them.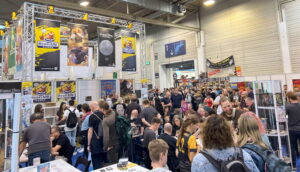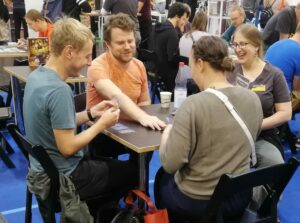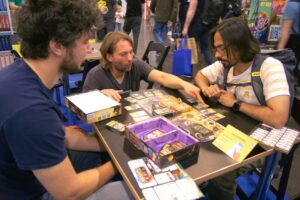 A highlight for young and old was our balloon artist Gustav Pavlou, who was at our booth from Thursday to Sunday and brought the popular animal species from Super Kawaii Pets to life for you as balloon animals. The whole thing was combined with a great raffle. Every day you could win a signed Hungry Monkey. In addition, we had a huge game package worth about 150€ to be won among all participants!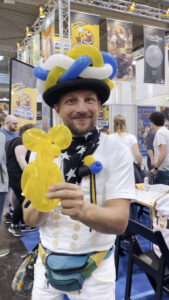 We would like to thank you for your visit to our booth and the interest in our games as well as our numerous helpers. We are already looking forward to next year!