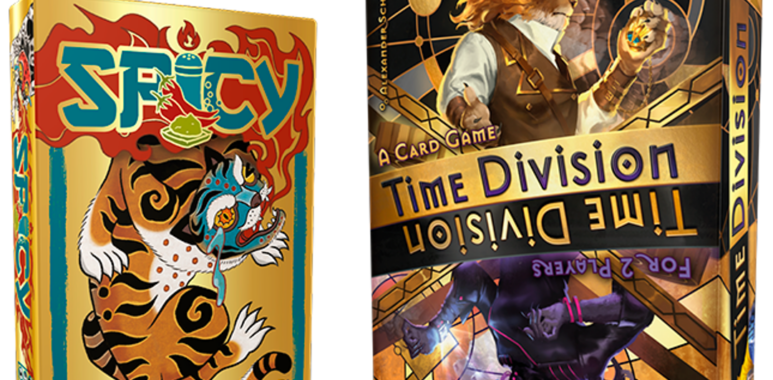 Community
Community-Highlights
Events
HeidelBAER-News
News
Spicy and brandnew Time Division coming to US
Starting right now, our close friend and partner Czech Games Edition will start distributing our first two games in the US. While global bestseller Spicy gets a relaunch, Time Division makes its debut in the US.
From November 15-19, BGG.CON 2023 will take place in Dallas (Texas), and you can play and buy the hottest bluffing game Spicy and our game novelty Time Division at the booth of Czech Games Edition. From December 1-3, Pax Unplugged will take place in Philadelphia. You will again have the chance to take a look at Spicy and our game novelty Time Division at the booth of Czech Games Edition. 
INFLUENCE THE TIMELINE – EASY RULES, DIFFERENT LEVELS OF DIFFICULTY, OUTSTANDING ARTWORK UND DESIGN.
Time Division is a time travel duel for two people, where you try to master the time nodes to survive in time. The 2 person connoisseur game offers three playable decks with different difficulties. Decide for yourself which era you want to play or play the campaign and see which time travel office still exists after three games.
Each game begins with a drafting phase in which the decks of the two people are formed. Then, one card is played in each round. The person whose card has the higher influence gets to decide how the two cards will then be used. Each card can be used as an influence card or as an action card. However, the two cards must be used differently. So think carefully about how you want to use which card so that you have the most influence at the end of the game and win the game. Want to know more?
PEPPER, WASABI, CHILI … WHICH SPICE DRIVES THE TEARS INTO YOUR EYES?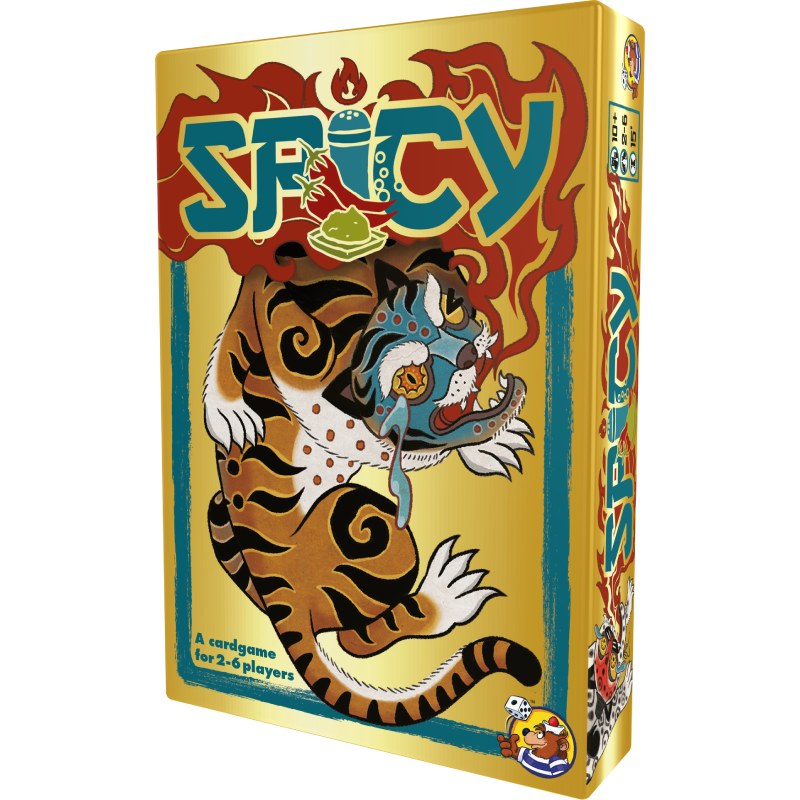 Spicy is a fast-paced bluffing game where you have to play a higher card of the same spicy! But the cards are played facedown, so you can cheat when you announce your card. This clever card game isn't just about bluffing. For you can almost always play a card that is at least half right if you cleverly play your hand. This means tactically deciding which card to use to get through: Do I play a "Pepper 10" or a color wild on a "Wasabi 9" and declare it a "Wasabi 10"? Or do I better pass because it's surely someone noticed me thinking for so long now? Want to know more?
We're looking forward to sharing both games with you!