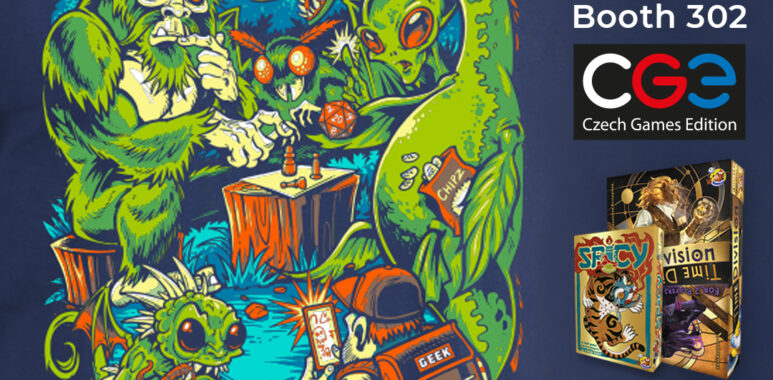 Community
Community-Highlights
Events
HeidelBAER-News
News
HeidelBÄR games at BGG.CON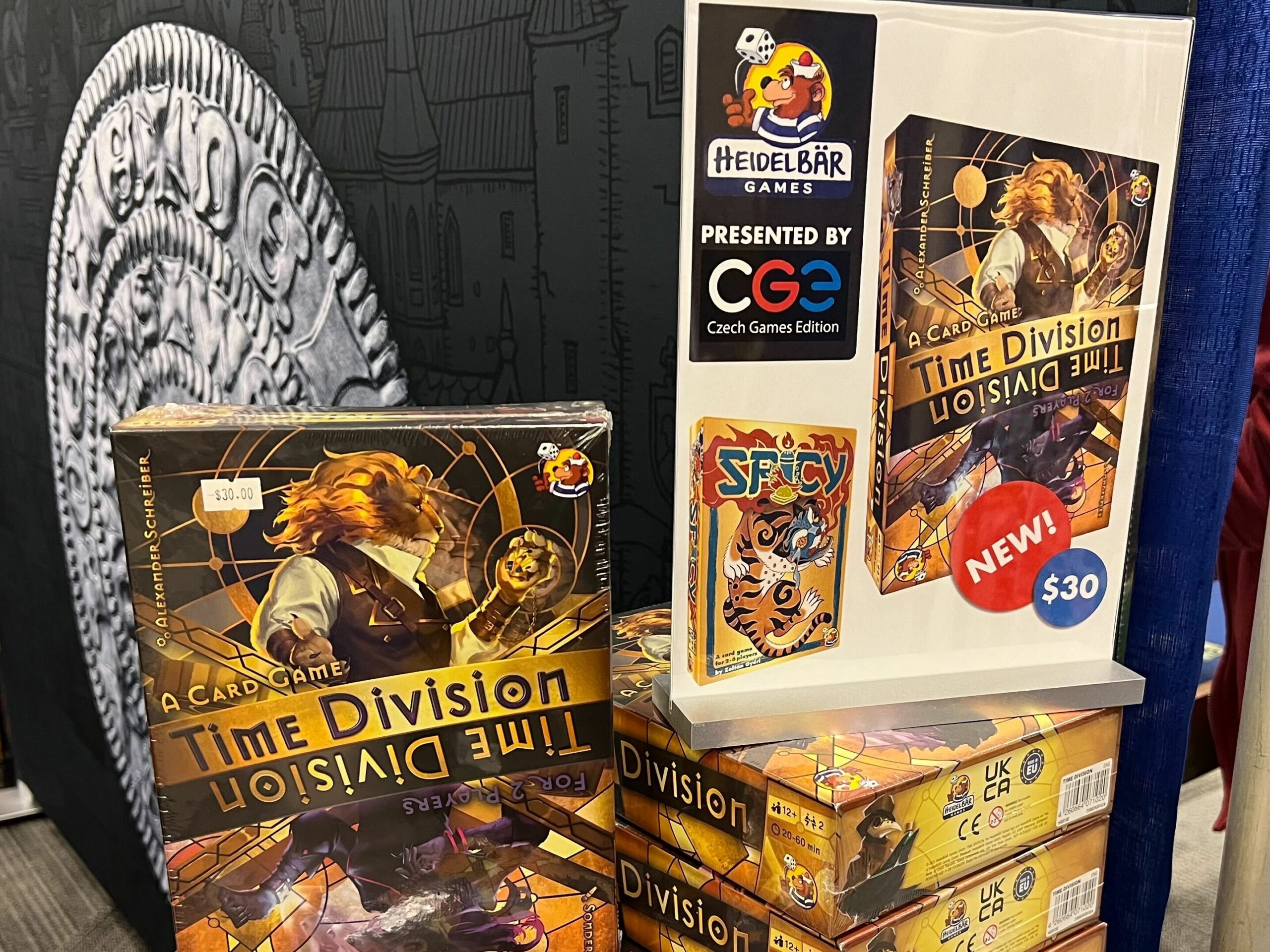 From November 15-19,
BGG.CON 2023
is taking place in Dallas (Texas), and you can play and buy the hottest bluffing game
Spicy
and our game novelty
Time Division
 at
the booth of Czech Games Edition.
While Spicy, our global bestseller, is getting a relaunch, Time Division is making its debut in the US, one month after its release at SPIEL Essen, Germany in Central Europe. You can find CGE's booth in Marsalis Hall A, booth #203/302.
See our minicatalog 2023 here!
BGG.CON takes place from:
Thursday, 10 a.m. – 5:00 p.m.
Friday, 10 a.m. – 5:00 p.m.
Saturday, 10 a.m. – 5:00 p.m.
Sunday, 10 a.m. – 3:00 p.m.