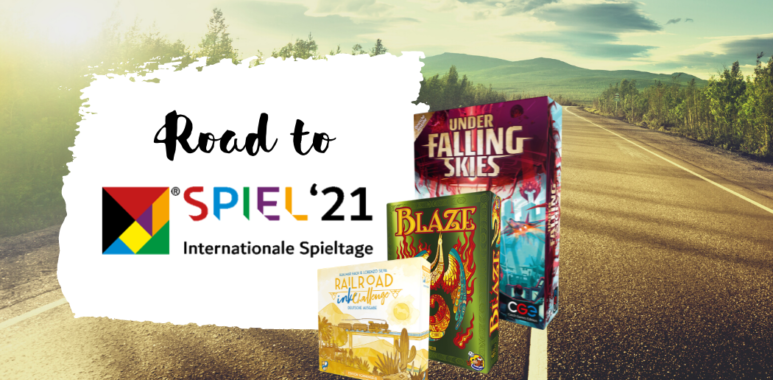 In a few days the final sprint for SPIEL'21 and SPIEL.digital begins.
From now on you can solve one question every day until SPIEL'21 and shorten your waiting time. Of course, you can also solve all questions at once. The competition leads you through useful information pages about SPIEL'21 and through our social networks. At the same time, some general questions will bring you closer to the SPIEL fair.
As the main prize of the competition you can get the brand new Blaze, Railroad INK Challenge: Edition Shining Yellow and Under Falling Skies with all promos. To participate in the drawing for the main prize, all 12 questions must be answered.
If you have any questions, tips or comments, please feel free to contact us via our community Discord server. By the way, you can always find all social media links at the top of the website! The competition will run until 12.10.2021. The winners will then be announced via our social networks.
Click here to enter the raffle