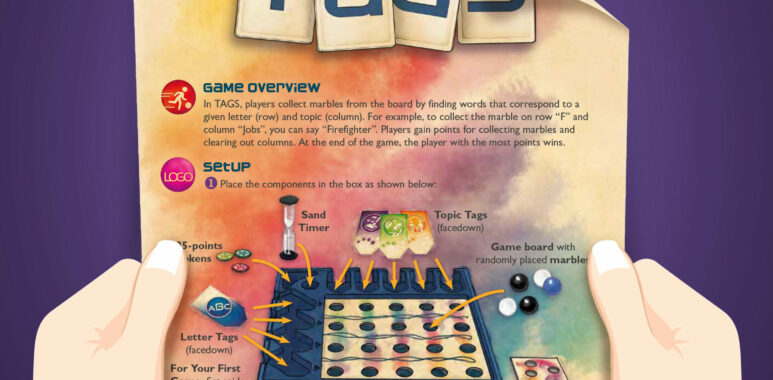 Quickstart Rules TAGS Online
You hate unnecessarily long rulebooks? We do too!

The rules for TAGS are only 4 pages long, but we also made a handy-dandy Quickstart Rules document that fits on 2 pages. Now you just need the game to start playing. And we work on that, too. Promise!