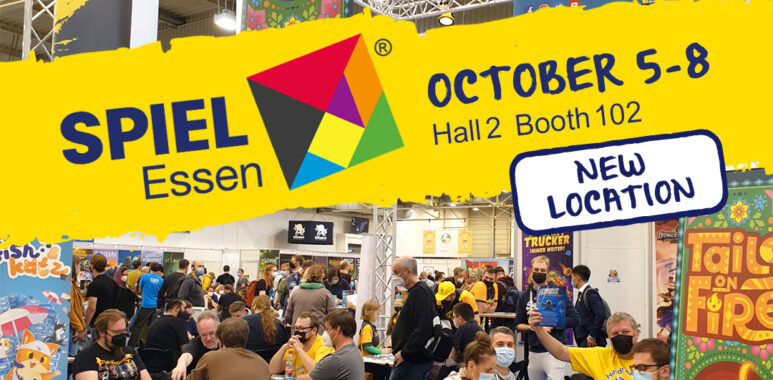 Community
Events
HeidelBAER-News
News
In two months it's that time again and Spiel'23 will start in Essen from 5.10. – 8.10. We from HeidelBÄR Games will of course be there with a booth on all days of the fair. Look forward to many exciting new games and the possibility to get them explained directly at our demo tables. The Spiel is the world's largest public fair for board games and expects over a hundred thousand visitors again.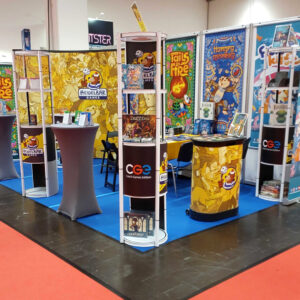 This year there are also some changes, because the fair operators have restructured the halls and you will find us now in hall 2 booth 2B102.
What we can tell you already are the games you can try out in Essen and also buy directly. Starting with our own game novelty Time Division. The gamers game for 2 persons will be released in time for the Spiel and can be tested extensively at our demo tables.
The recently announced board game Die Klapperschlange will not be released until the end of the year, but we will have a demo game at our booth. So take the opportunity and take a look at the action-packed adaptation of the cult movie.
Also, from our partner publishers, we will have this year's novelties in German at our booth. From Czech Games Edition, Kutna Horá – the city of silver and The Lost Ruins of Arnak: The Missing Expedition will be on site as demo games and also as sales products in German. Both games will be released in time for the Spiel and are also already available for pre-order in our online store.
With Pyramido and Jooky-Jooky we will have two games from Synapses Games at our booth. You can look forward to a competition for the most valuable pyramid and a fast-paced cockroach hunt. Both games will be released during September.
There is also a new game from Horrible Guild available in German. The Great Split is scheduled for release in mid-September and will take you to a renowned art auction with an exciting drafting mechanism.
With Super Kawaii Pets we have localized one of the cutest games this year from Studio Supernova. Collect sad animals, fulfill their needs and make them happy again. The card game is already available.
In addition to the new releases, we of course have games that have been released during the year and one or two classics from us. You can also look forward to another, but currently still secret, game.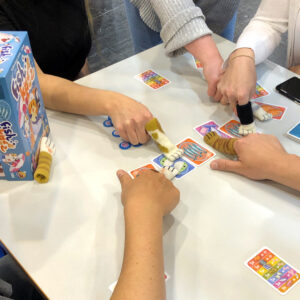 Compared to last year, we will enlarge our booth area once again. So you will have even more space to try out our games at the demo tables. Together with our distributor, Heidelberger Spieleverlag, we are looking forward to welcoming you at our new booth in hall 2 booth 2B102.
There will be a pre-order campaign again this year. This will probably start in September, and we will of course inform you in time.