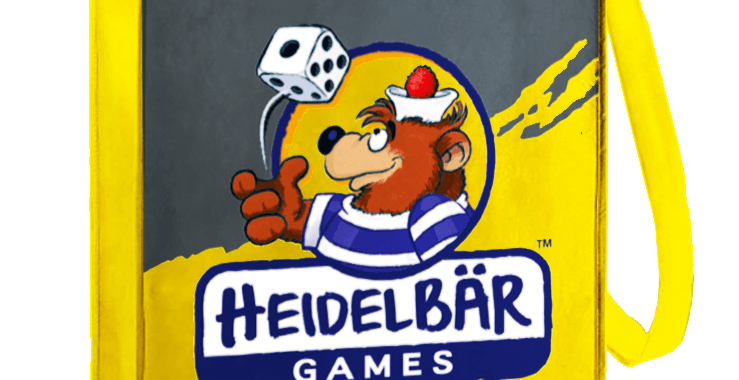 Get all great games and one great extra!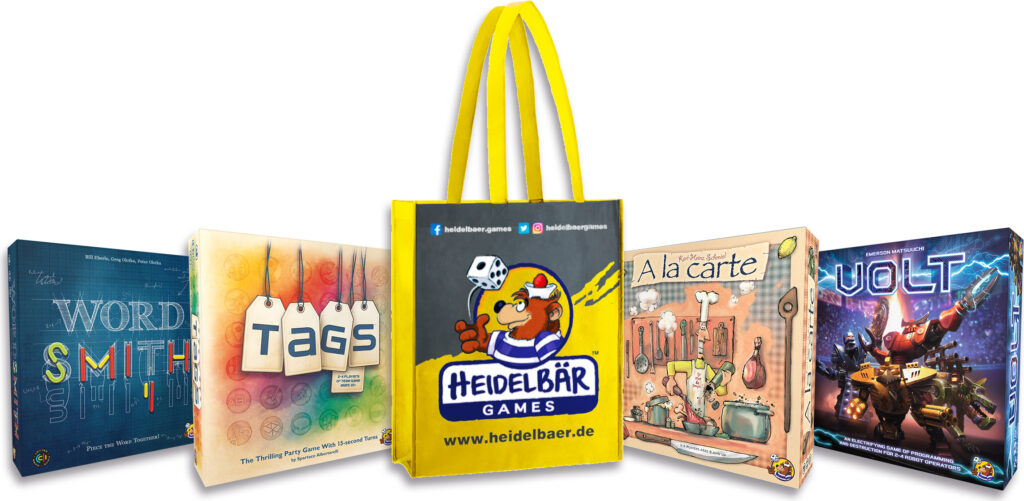 We newly formed BÄRs have a great offer for you at SPIEL19. Pre-order now our first 3 ever newly produced games as HeidelBÄR GAMES in English language and get one awesome new HeidelBÄR bag for free plus you will get our first success as a development studio as well.
Or spoken in games, order your SPIEL19 new product WORDSMITH (UVP 29,95 € – English Edition), thrilling 2019 VOLT (UVP 39,95 € – English Version) and exclusive new print A LA CARTE (UVP 39,95 € – English Version) now and you well get our game TAGS (UVP 29,95 € – English Version) as well.
For 99,- Euro only you get everything in Hall 1, at booth No. 1-C131 – pre-packed and ready for take away. And you can just get on gaming yourself! Pre-orders can be placed now until 21.10.2019 – 23.59h – as supplies last. We guarantee your pre-order for you until Saturday, 26.10.2019, 19h or whenever the fair closes.