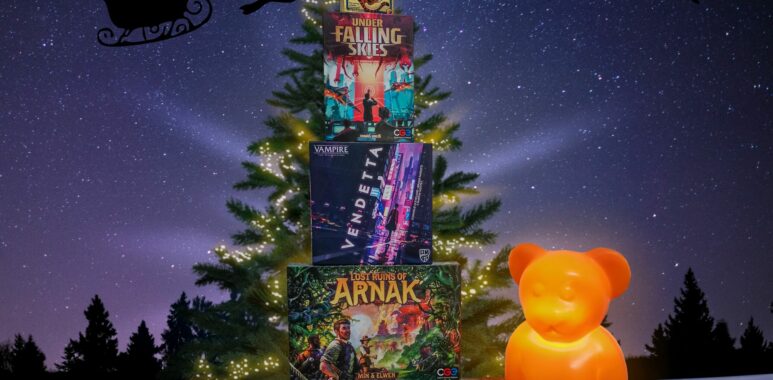 Merry Christmas 2020 and happy holidays!

Have a great festivitive season, stay happy and healthy – all the best and to a new year 2021, which will be challenging again, but yes, we can manage again!
We wish everyone a Merry Christmas and a peaceful holiday season. Play a game with us, enjoy the time with games, but most of all take time for yourselves! Keep your courage, so that we all start with new courage into a common 2021, which will still be full of challenges for us. Not everything will be better, but we can make it better together!
I thank you very much for the great cooperation in this year 2020 and look forward to a continuation in 2021 – please forgive me, even those I know very well, that I only made it to a circular email this year.