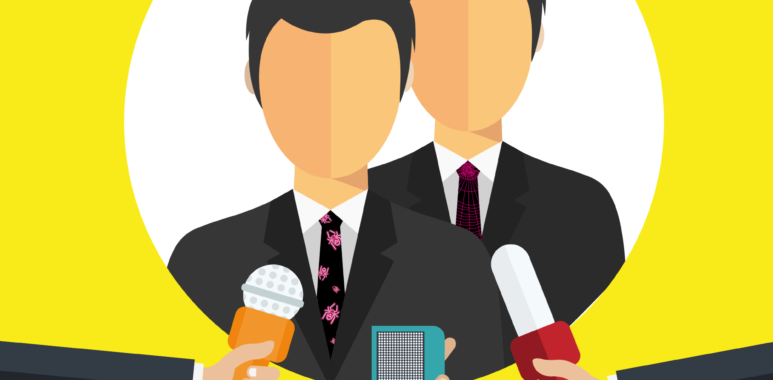 HeidelBAER-News
Interviews
Jim Dratwa and Cyril Blondel
News
Our Game Designers
INTERVIEW: Jim Dratwa, Cyril Blondel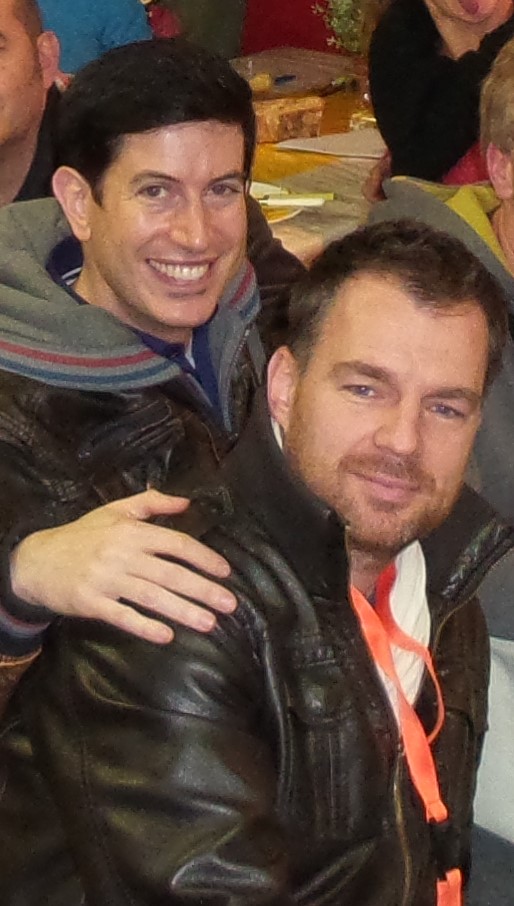 Jim Dratwa and Cyril Blondel already developed several games, both alone and together. One of their heart-projects, now published by HeidelBÄR Games, is the card game Anansi!
We would have loved to do a proper get-together with Jim and Cyril but, in those Corona-times, it was necessary to be more creative. In fact we held three separate interviews, one with both members of the dynamic duo, one just with Cyril, and one just with Jim. Now we are presenting all three here in one coherent whole for your reading and viewing pleasure!
Interview with both Cyril and Jim:
Do you still have a day job besides designing board games?
Yes indeed we both have several day jobs! (laughs:)
And an ardent passion for games and game design, day and night! (laughs:)


x

What was your reaction when you heard that HeidelBÄR Games wants to publish your game?
We were delighted and we got in touch with the team at HeidelBÄR for the start of what proved to be a brilliant joint endeavour!


x

What was the idea behind this game and how long did it take you to design it?


The idea behind it is that it is about engagement (engagement in one's life, engagement with others, engagement in the world) and storytelling.

In a sense, it took a couple of years. In a deeper sense, it took two lifetimes: this is really a game which integrates our whole experience, from the traditional card games of our early years through to today. In terms of game design, with two designers who are buffs of Whist, Bridge, Tarot and Belote, you can also see it like this as it started with this question: What would it be, the card game that would be the most fun to play?
Let's zoom in on two or three key features to illustrate the approach:
Many of the best card games have a bidding and trump-setting phase at the start, and in those games that moment is the most pleasurable and exciting part of a game. But what if you started the game-creation process with a radical, different, and much more fun demand: having this pleasure and excitement not just at the beginning but throughout the whole game! Another feature. In many card games, when you get and see your hand of cards, you far too often know already, that is it: this hand – indeed this leg – is bad (or conversely, it will be downhill from here). But what if you started the game-creation process with a radically different and much more fun demand: making each new hand exciting and challenging, each time playable and winnable! These are precisely the sort of things we set out to do with Anansi. This is what it achieves and offers.
Interview of Cyril:
Is there a certain type of games you absolutely love or hate?
Thinking of the games we play and design, it is really about bringing out the best in and across each type of games. From big to small, from strategy games to party games. Innovative combinations, full of love. Robby One is a communication game without speaking. And what about a debate game without babbling, what about a game of judgement where the decision is both individual and collective without being judgemental? That is Débats Débiles (Delirious Debates).
And in this spirit, Anansi is a card game which brings a lot of innovation to that familiar, popular, long-established genre.

Anansi has a trump display, which determines the current trump suit. If cards are added to the display, trump can change for the next round.

You both designed, apart from Anansi, several other games together. What is your personal connection? How did the two of you get together?
We met at the Ludix convention in the middle of France. It was the first Ludix and for both of us it was our first game designers' convention. That was exactly 10 years ago and, since then, that international convention and competition has grown just as much as we have!

Jim and Cyril at Ludix 2015

We won there several times, and in particular in 2015 with an acclaimed card game prototype called Trickster. And yes that is the game which is now coming out under the auspices of the trickster-god: Anansi! Indeed, our friendship started strong there 10 years ago and has further strengthened ever since.
Our latest co-authored games to be published before Anansi are Robby One and Débats Débiles, which came out just over a year ago.
x

So a game on the challenges of artificial intelligence and a game on the oddities of democracy, does it mean that your joint game-design is like an invitation to reflect on our world?
It is an invitation to relax and laugh and create with others. And at the same time, yes, it is an invitation to reflect on our world. Check out Jim's latest book, What world do we want to live in together?, which develops a host of resources to rethink, and design, our world differently! It is really four books in one volume and indeed the fourth book, We have never been human, addresses exactly that question. Life as a journey of discovery of the self and the other and the world. To me it is about connecting our inner worlds with the worlds of possibilities out there.


x

How is it to design games together with Jim?
He is a polymath, a physicist and philosopher and artist, an engaged intellectual and a professor of philosophy and of game studies, as well as an activist for peace and social justice. Before designing games, he was already an award-winning sculptor and multimedia artist, and that is how he progressively got into game-design, by exploring two tensions, two reflexive-and-creative research avenues. On the one hand, the relation between creation and forms of language, storytelling. That is to say: poetics unbound. On the other hand, the relation between notions of 'creation' and notions of 'the public'. That is to say: participation unbound. Designing together is very stimulating and a lot of fun! We are both resolutely open to different perspectives and worldviews. Both of us are philosophers and we both organise philosophy workshops, for people of all ages and indeed also for children, which really are collective thought-experiments or you could say in a way 'gaming sessions'. Just as importantly, we are both joyfully geeky boardgamers!


x
Interview of Jim:
Can you bear playing your own games after they are published?
Yes I do, very much so. In fact we play them with great pleasure, and with more and more people. This is particularly the case for Anansi, given that we designed it with that exact mindset: what card game would be the most exciting to play and share, game after game! This game is about engagement and storytelling, about resistance and resilience, about connecting with others, and as a creation it is also in itself a form of engagement and storytelling.
Jim, you are a Professor of Philosophy and of Games studies, you have been teaching at Harvard University and in Washington D.C. at the Woodrow Wilson Center, how does that impact your game-design activities?
I am, indeed everyone is, marked by diverse identities and interests. And you are right: so much of that richness does find its way into the games we design.
It is really my work in Science and Technology Studies, STS, which has led me to be made a Global Fellow of the Woodrow Wilson Center, and yes there is a remarkable tradition there of game studies and game design fruitfully interfacing with public policy. Immensely inspiring to be part of this and games such as Moi Président and Débats Débiles (as well as larger not-yet-published projects) have clearly benefited from this.
So it is not just books and conferences and institutions. Games are culture made and in the making, they are created and a catalyst for co-creation, social critique, reflection, emancipation and engagement.


x

What are your commonalities with Cyril, can you tell us about him and how is it to design games together?
He is an amazing human being, friend, and co-author. We are at one and the same time very much on the same wavelength and very different, complementary.
We are both philosophers and we love to talk through things and to experience them. In addition to game creator, Cyril has a background as a museum exhibitions creator and also a musician and even a treasure hunter. Mark my words, it is clear, he will be the future discoverer of the famous Chouette d'Or, the golden owl treasure.
All of this comes through in our many game designs. That is the case for our joint games as well as our other projects. You should see Cyril's latest game Ricochet, which to me is a treasure hunt and a treasure as such.
We have a very fun and thorough approach to game design, combining the methodical and the inspired (or you could say 'sound strategy and creative risk-taking'), exploring and analysing the different possibilities, retaining and testing the most interesting options, co-creating and fine-tuning, in close collaboration with players and indeed with our publisher. Game creation makes beautifully manifest what is inherent to all creation: it is not encapsulated in the lone eureka, it is an extended collective endeavour.


x

How does the game design process start for you?
It can start from a thought-experiment or from a gameplay sensation, from an evocative theme or a subtle mechanism. It is a mix, an encounter, an intermingling. Indeed it can start from generative perplexities or tensions or questions. To give you the case of Robby one, the starting point of the inquiry was this: What would happen if we had gameplay under the table? And as regards Anansi, well, you already know that story!


x

To conclude the interview, can you share with us a secret story about Anansi?
Sure, with pleasure, but do you mean Anansi the legendary figure or Anansi the game? Well you know what: this perplexing story is about both!
First of all, as you know, the game is based on the story of… how Anansi got his stories! In that emblematic tale, in order to gain his stories Anansi is challenged by the Sky (the Sky-god Nyame) to bring in a set of uncatchable beings. Thanks to his strategic finesse and opportunist trickery, and with the help of his loved-ones, he spectacularly succeeds in capturing the Python, the Hornets, and the Leopard. Indeed those are the three suits represented in the game. But watch out, here is the plot-twist: if you look attentively at the tale, you will see that there is actually a fourth mighty being which Anansi is tasked to bring. That creature is none other than the enchanted Dwarf under the Tree of life. So then, where in the game is the Dwarf? And where is the Tree of life? Well here is the eerie hidden charm: they are in the game's story. Yes, the Dwarf and the Tree of life are in the story of the game itself! The Dwarf is found on the cards of Trickster, the initial prototype of the game, and the Tree of life if found on the cards of Eternity, the first published edition of the game. And this, dear friends, is the story of how Anansi got his stories.


x



September, 2020.