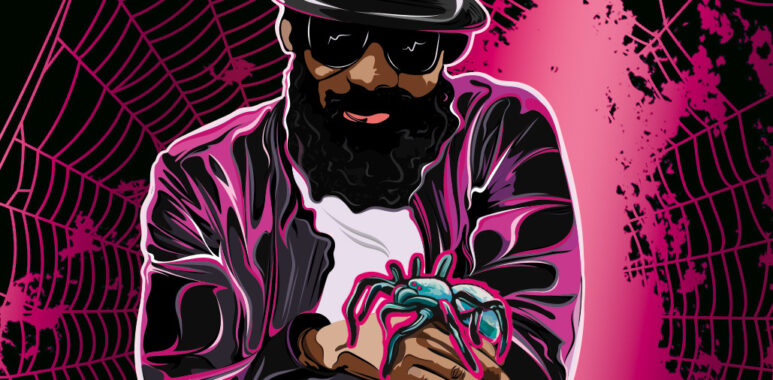 HeidelBÄR announces new card game ANANSI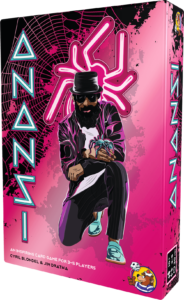 HeidelBÄR Games announces the new thematic card game Anansi as one of their two new products coming this fall. Anansi is a unique trick-taking game by Cyril Blondel and Jim Dratwa with high replayability for three to five players. The dynamic game play of about 30 minutes is embedded in a beautiful message to inspire people: Set in the powerful African story-world around famous Anansi, the so called Keeper of Stories. The family game for players starting from the age of ten will be available for October 2020 and be ready for SPIEL.digital. Players will have the chance to try out the card games themselves at www.castletricon.com – HeidelBÄR Games' and partners own virtual gaming event in September.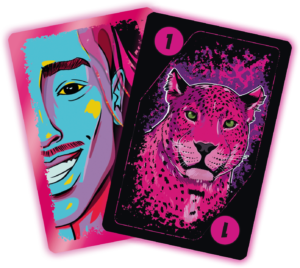 For such a rich and cultural theme as Anansi, HeidelBÄR Games was able to gather brilliant artists from the African continent, who were able to create a unique and colorful look for the story world of Anansi. The stunning illustrations by African artists Dayo Baiyegunhi and Emmanuel Mdlalose are highlighted even more by an eyecatching quality of pink metallic print on box and card backs. Anansi will be released in series with Spicy, the card game recommended by the Jury of SPIEL DES JAHRES in 2020, and the also newly annonced card game Coyote. In this line all game boxes and card backs are decorated with a special metallic print, to reflect the unique gameplay of the games.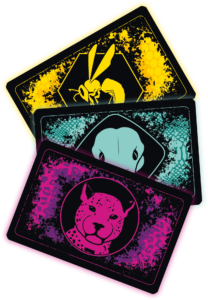 In Anansi each trick represents a story, but stories untold are worth only a little.  So if you can aquire followers as well – by playing a card for their indicated number of followers – you can match up your followers with stories to inspire them. But beware, in this trick-taking card game you have to be smart about which tricks you are trying to get! Be careful as the cards played to gain followers can affect the trump suit and therefore the trump can change several times in a game. And not inspiring all of your followers taken, will make you loose the Trickster bonus you are all aiming for!
Anansi, the family card game for players over 10, for 3-5 players – playing time about 30 minutes – will be released in October 2020 in Central Europe, for an MSRP of about 15 Euro.