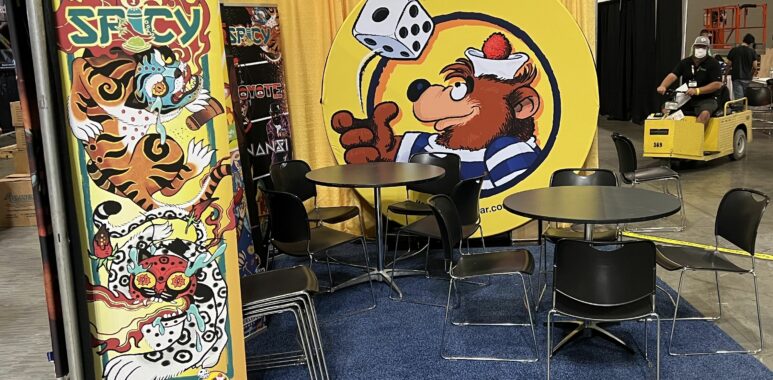 Community
Community-Highlights
Events
HeidelBAER-News
News
HeidelBÄR makes it debut at GenCon55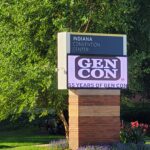 In 2022 the GenCon in Indianapolis, USA will take place for the 55th time and we will be there for the very first time – HeidelBÄR will present its worldwide successful 'radiant cultures series', which includes BLAZE, ANANSI and COYOTE but is especially known for the worldwide success SPICY. Now we are releasing our games ANIMAL POKER, SWEET&SPICY and HUNGRY MONKEY also for the North American market! You can find us at booth 1558 at GenCon55 all 4 days and demo-play our games at your heart's content. Sales will take place at the booth of our new partner, Flat River Group #1521.
If you come by and play a demo round with us, you will receive our brand new SPICY air fan – so you can better survive the hot temperatures. Especially our new products ANIMAL POKER, SWEET&SPICY and HUNGRY MONKEY are ready for demo!
Also take part in our competition for North America for the release of ANIMAL POKER, the participation takes place via our participation portal at Hunt.heidelbaer.de/en and is still possible until the end of August! Do you know all the characters? You can win a whole handful of our games!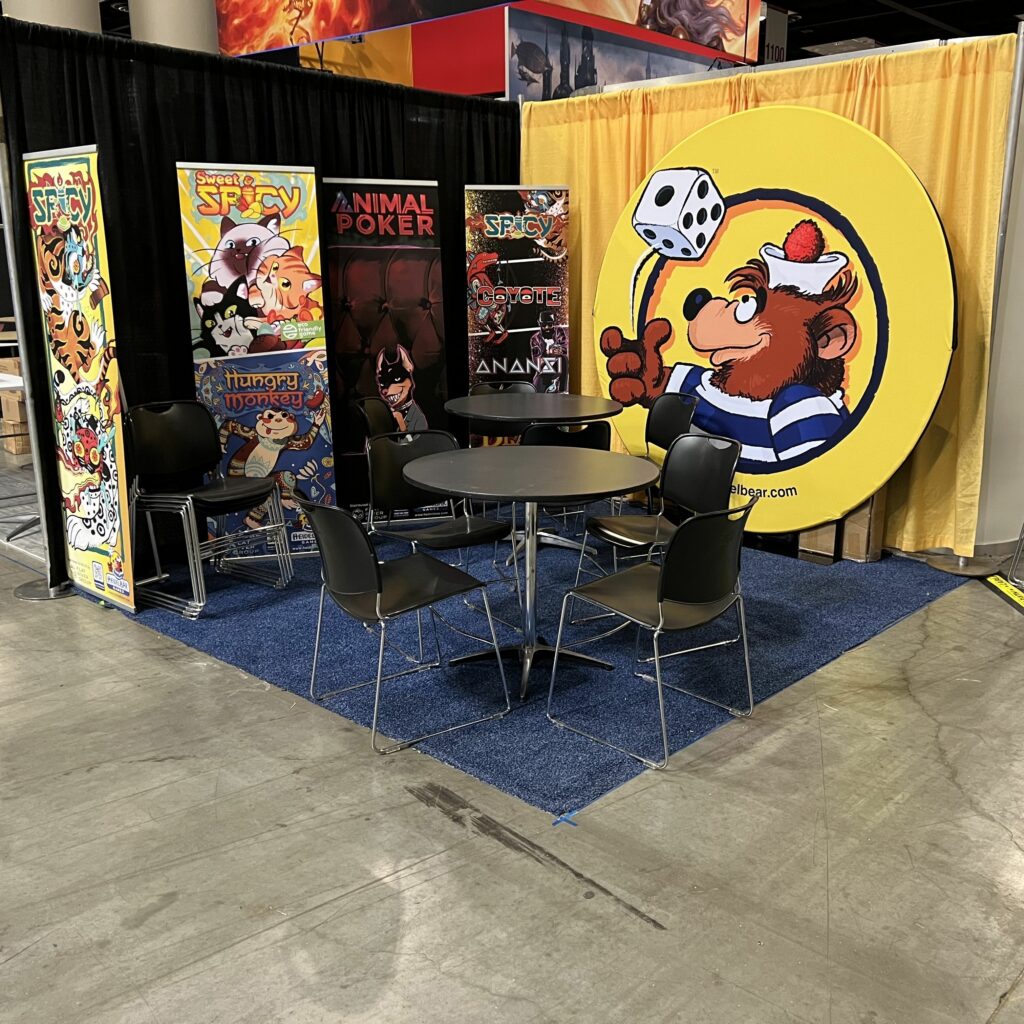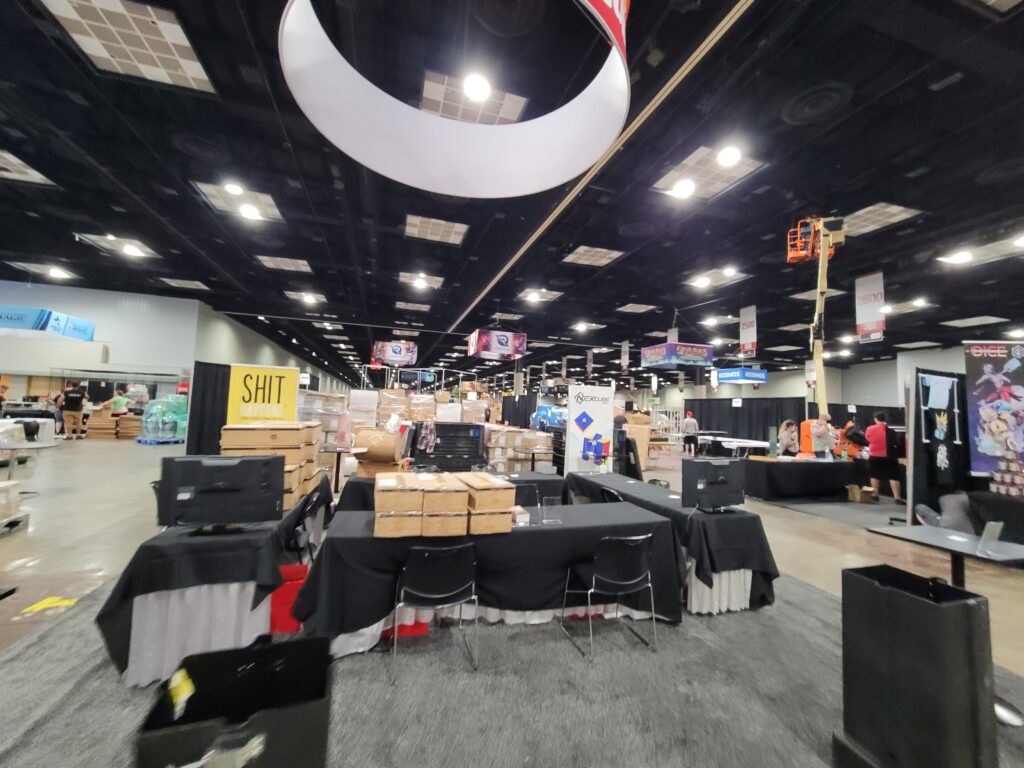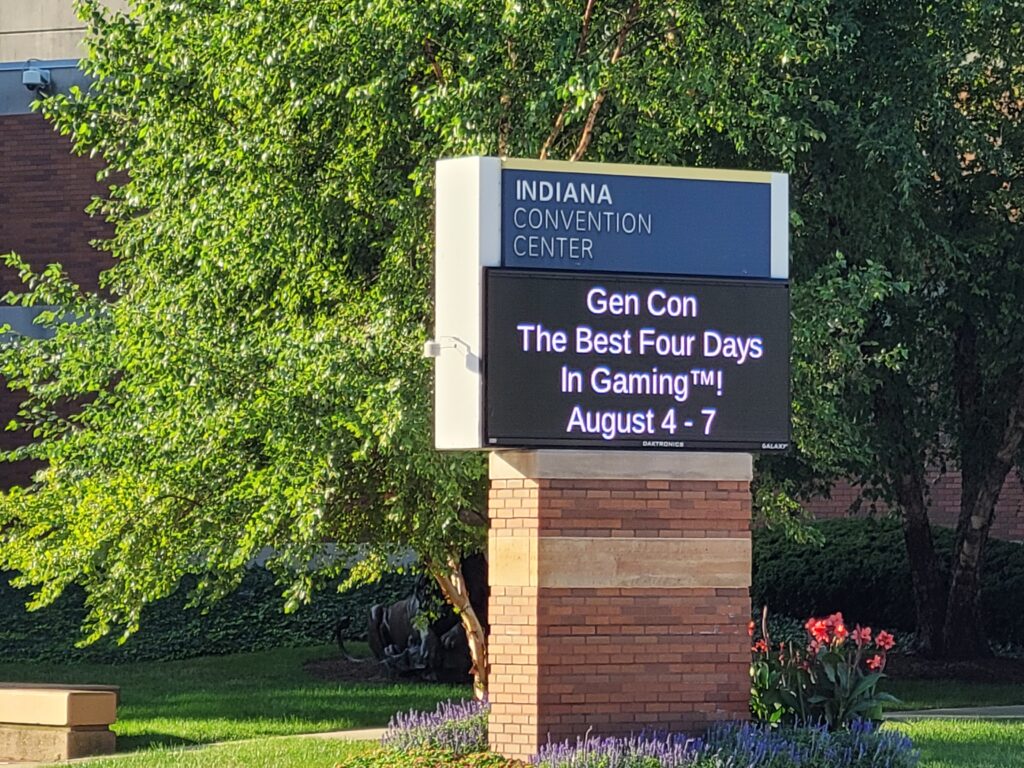 Friends 😉