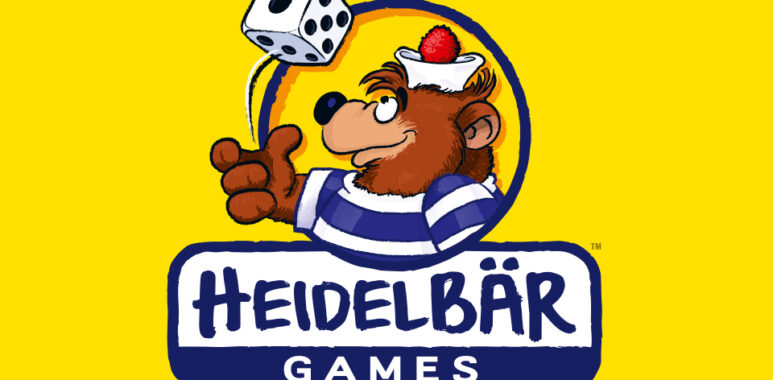 Conditions of Participation Facebook Competition May 2019
These participation conditions are accepted with participation in the respective competition:
1 Competition Procedure

) The organizer of the competition is HeidelBÄR Games GmbH, Hauptstr. 107, 63897 Miltenberg, Germany.
) Participants may participate in the contest by logging in to Facebook, liking the HeidelBÄR Games page, liking the competition posting, and commenting it with a name for the shown robot.
) Participation is open from 01.05.2019 until 08.05.2017 at 11:59 pm (CET).
) The best (coolest, most fitting and creative) name will be determined by the HeidelBÄR Games team among all eligible participants within one week after the end of the competition.
) The winner will be notified via a Facebook comment feature, in a separate posting, or in a private message, and will be prompted to send an email to presse@heidelbaer.de in which the personal data will be transmitted correctly and truthfully (otherwise exclusion can occure as stated under 4 (2) ). If a winner does not send us an e-mail within 1 week, the prize claim expires. In this case, we are entitled to name a substitute winner.
2 Prize & Delivery

) One VOLT board game.
No cash equivalent will be paid in substitution of the prize. Also, the prize is non-exchangeable and non-transferable.
) The prize shall be sent to the winner by mail to the address given. Transferring the prize to a transporter will result in the risk to the winner. We are not responsible for delivery damage. Personally pick up at our office is possible after prior consultation. Additional cost for claiming the prize shall be borne by the winner. Winners will themselves be responsible for paying any taxes due on their prize.
3 Participation
) Participation is at no cost and without any obligation to purchase.
) All natural persons with permanent residence in Germany or in the USA eligible to participate, provided that they are at least 14 years old. Participation is available only via a user account established in accordance with Facebook policies.
) Employees of HeidelBÄR Games as well as affiliated companies as well as members of such employees and their relatives are excluded.
4 Exclusion

) An infringement of these conditions of participation entitles us to exclude the respective participant from the participation. This applies in particular if the participant misrepresents the use of photographs or other content (e.g. comments) violate applicable law or third party rights. The same applies in the case of comments that can be regarded as violent, obnoxious, harassing or degrading, or otherwise violate social decency.
) Persons who submit false or incorrect personal data shall be excluded from participation.
5 Early termination and amendment
We reserve the right to terminate the contest at any time, even without observance of time limits, either in whole or in part, or to modify it in its course if it is caused by technical issuses (eg computer virus, manipulation of or errors in software / hardware) of for legal reasons and it is not possible to guarantee a proper performance of the contest.
6 Privacy Policy
In the event of a win, the provision of personal data is necessary. These are only used to send the prize and are not stored. We will use the personal data of the winner only within the scope of the legal provisions of the data protection law. By accepting the prize, the winner agrees that we may use his Facebook profile name for advertising purposes. The winner can revoke his/her agreement at any point in time.
7 Facebook Disclaimer
) The participants acknowledge that the contest is not related in any way to Facebook and, in particular, it is not sponsored, supported or organised by Facebook in any way. The participants herewith fully release Facebook from any claims in connection with this contest. All information is provided solely by the participants, not by Facebook. The participants provide their information related to this contest to HeidelBÄR Games, not to Facebook.
) Comments must be conform to the guidelines of Facebook, German law and Copyright. Comments who violate this, will be deleted immediately after notice.
8 Legal Remedy

) Any queries or objections relating to the competition must be addressed to HeidelBÄR Games: Contact information.
) By participating in the competition, the participants forgo any claims to the proposed robot name. Should this robot name be used in a future game of HeidelBÄR Games, there is no right to any compensation.
) HeidelBÄR Games reserves the right to change these conditions of participation without prior notice.
) German law shall apply. All decisions are final.
) If the conditions of participation contain ineffective regulations, the validity of the conditions remain unaffected. Instead of the invalid provision, the statuatory provisions that are closest in meaning and purpose will replace them. This shall also apply in the case of a regulatory gap.