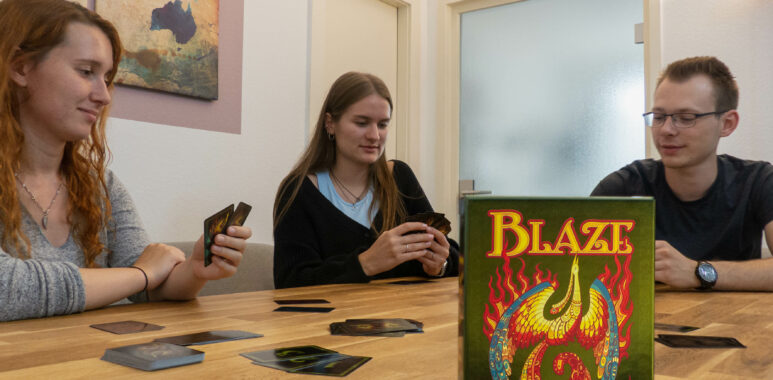 Clarification BLAZE inlay
In the turmoil of Covid19 production tasks, unfortunately our printshop was not able to provide an inlay for our card game box of BLAZE at all.
Despite their materials procurement problems we hope you understand that given the general circumstances it was no option to wait and see if those inlays would ever come back into production or being available at the factory at the time.
Therefor the overall production quality of our European factory is outstanding i.e. if you look at the gaming cards themeselves. So no reason to jump ship for us at all.
For those of you who want to have an inlay we have created a print-cut-fold version you could do yourself. Mind the PDF! There are four pages with different options to print out, do NOT print out all of them!
You can find the inlay in the "Media" tab at Blaze in our Shop.