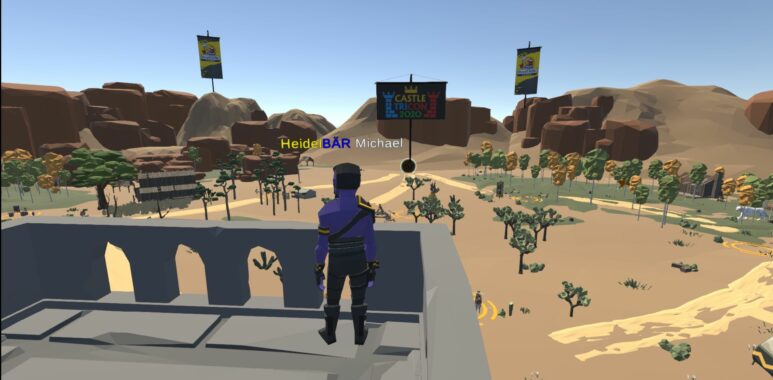 Events
HeidelBAER-News
News
Raffle
CastleTriCon started! Sept. 26th & 27th 2020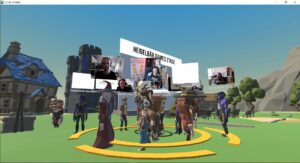 Today you can look forward to all the new products of the three publishers, which will be available virtually on site for playing, winning and testing. On Saturday evening the SPICY author Zoltan Gyori will be there to play. At 8 p.m. it starts at the SPICY tables in the world of HeidelBÄR Games! All game news info in the article!
Our helpers in blue, or purple – yellow t-shirts were unfortunately out! Watch out for our colored BEAR names!
In 2020 our castle event will take place under the name CastleTriCon as a joint event of the new BEAR alliance: CGE, Horrible Guild and ourselves have created the virtual space by being the first board game publishers and organizers to not only w
ant to meet on a website, but rather to have a great time with you players in your own 3D world! Will you be able to beat the author of SPICY on Saturday night!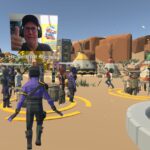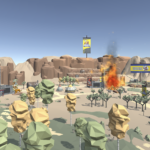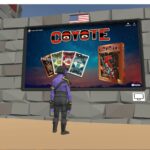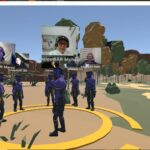 The CASTLETRICON is open to all visitors on the weekend of Saturday, September 26th to Sunday, September 27th, 2020 – admission is free – free tickets are available in our booking portal at https://ti.to/castletricon/2020
For all participants from Germany and Austria there is also 15% off ALL NEWS (see below) as a pre-order via our https://shop.heidelbaer.de until the end of September! The voucher will be sent to you after the CastleTriCon! – PRE-ORDERS ARE POSSIBLE FROM NOW ON!
Take part in our "SELFIE CHALLENGE" – take a screenshot on location of your favorite location, games, flash mob, polonaise and post it on facebook/twitter/instagram under our hashtag #CastleTriContest (and why you like it would be nice!) and we raffle all 6 presented novelties (see below) among all participants!! to 3 lucky winners – we and our partners CGE and Horrible Guild will pull them out of our virtual hat! MUCH Luck and lots of fun!
Further information can be found on our website www.castletricon.com. You can also subscribe to the Con-Newsletter there! You should definitely still do that:
A. be patient with us!
B. subscribe to our Youtube channel, because we will be broadcasting stuff there at one time or another, if not this time, then to SPIEL.digital
C. Get your ticket: https://ti.to/castletricon/2020/ – your TICKET (you will receive 2 emails, first a confirmation, then in one of which it is written inside, that is something like 1A2B-1)
D. Have a look at the login info (in english language) https://www.castletricon.com/access-information – here you get the software, this is necessary!
E. here you can read the requirements for your computer, there are no mobile devices in the broadest sense – https://www.castletricon.com/faq
ALL GAMES PLAYABLE through the CASTLETRICON 3D world, in partnership with tabletopia: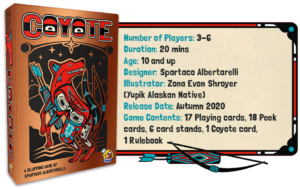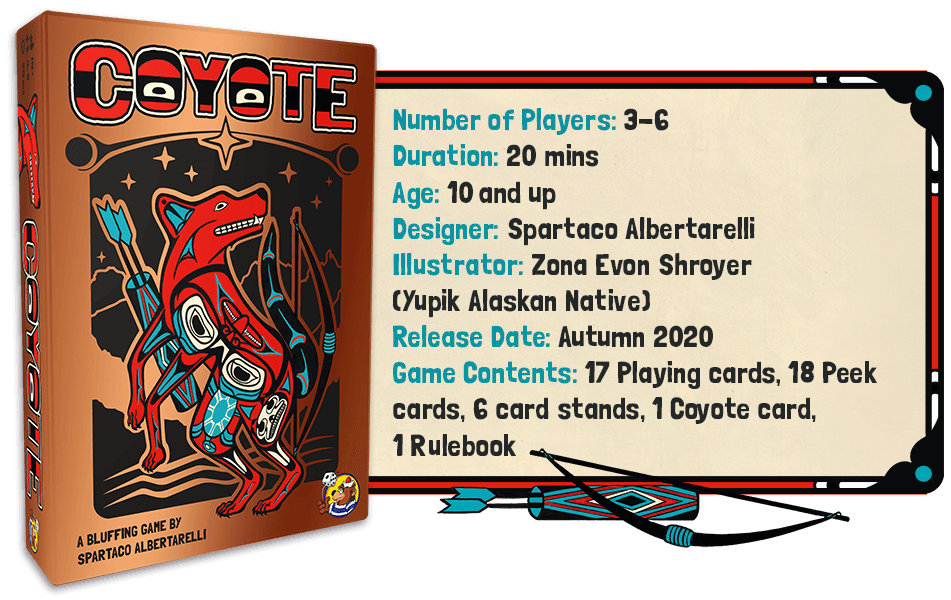 COYOTE by Spartaco Alberterelli
Ages 10+ | 3-6 players | 20-30 minutes
HeidelBÄR Games' redesigned version of the classic game Coyote with completely revised rules!  Featuring gorgeous new art by Yupik Alaskan Native illustrator, Zona Evon Shroyer. Coyote is a dynamic bluffing game with high replayability that will prove to be great fun for the whole family.
ANANSI by Cyril Blondel & Jim Dratwa
Ages 10+ | 3-5 players | 30 minutes
Anansi is a unique trick-taking game with high replayability and a beautiful message to inspire people. Set in the powerful African story-world around famous Anansi, the so-called Keeper of Stories, and illustrated by artists from the African continent.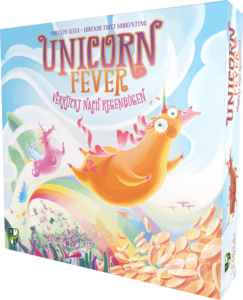 UNICORN FEVER by Lorenzo Silva and Lorenzo Tucci Sorrentino. Art by Giulia Ghigini.
Ages 14+ | 2-6 players | 40 minutes
A tactical betting game where unwitting unicorns and their mindless desire to run on rainbows are exploited by unscrupulous citizen of the fairy realm for profit… and glory!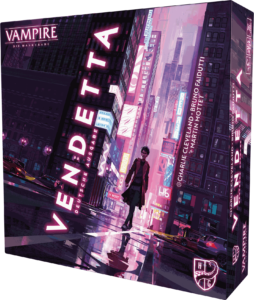 VAMPIRE: THE MASQUERADE – VENDETTA by Charlie Cleveland and Bruno Faidutti. Art by Martin Mottet.
Ages 14+ | 3-6 Players | 30 minutes
A competitive card game set in the Vampire: The Masquerade universe! Join one of the vampire Clans of the Camarilla; build your hand, play cards and blood to earn the control of powerful Allies and precious Influence points; your goal is to conquer the role of Prince of Chicago!
UNDER FALLING SKIES by Tomáš "Uhlík" Uhlíř
Ages 12+ | 1+ players | 20-40 minutes
Under Falling Skies is a solo game with a multi-mission campaign. In each mission, you take charge of defending a besieged city. Your actions are powered by an innovative dice placement mechanic where every choice is both beneficial and detrimental. Fight the invaders city by city. Build a team from around the globe to save your planet and defeat the aliens!
LOST RUINS OF ARNAK by Mín and Elwen
Ages 12+ | 1-4 players | 90-120 minutes
Lost Ruins of Arnak combines deck building, worker placement and resource management in a game of exploration and discovery. Lead an expedition to explore the island, find lost artifacts, and face fearsome guardians, all in a quest to learn the island's secrets.