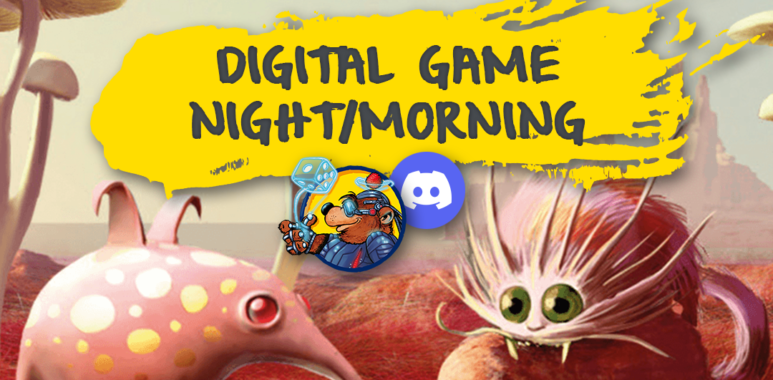 Carrying on the Gathering of BAERs
Our weekly digital games night/morning on Discord continues over the summer, bringing us together around the gaming table.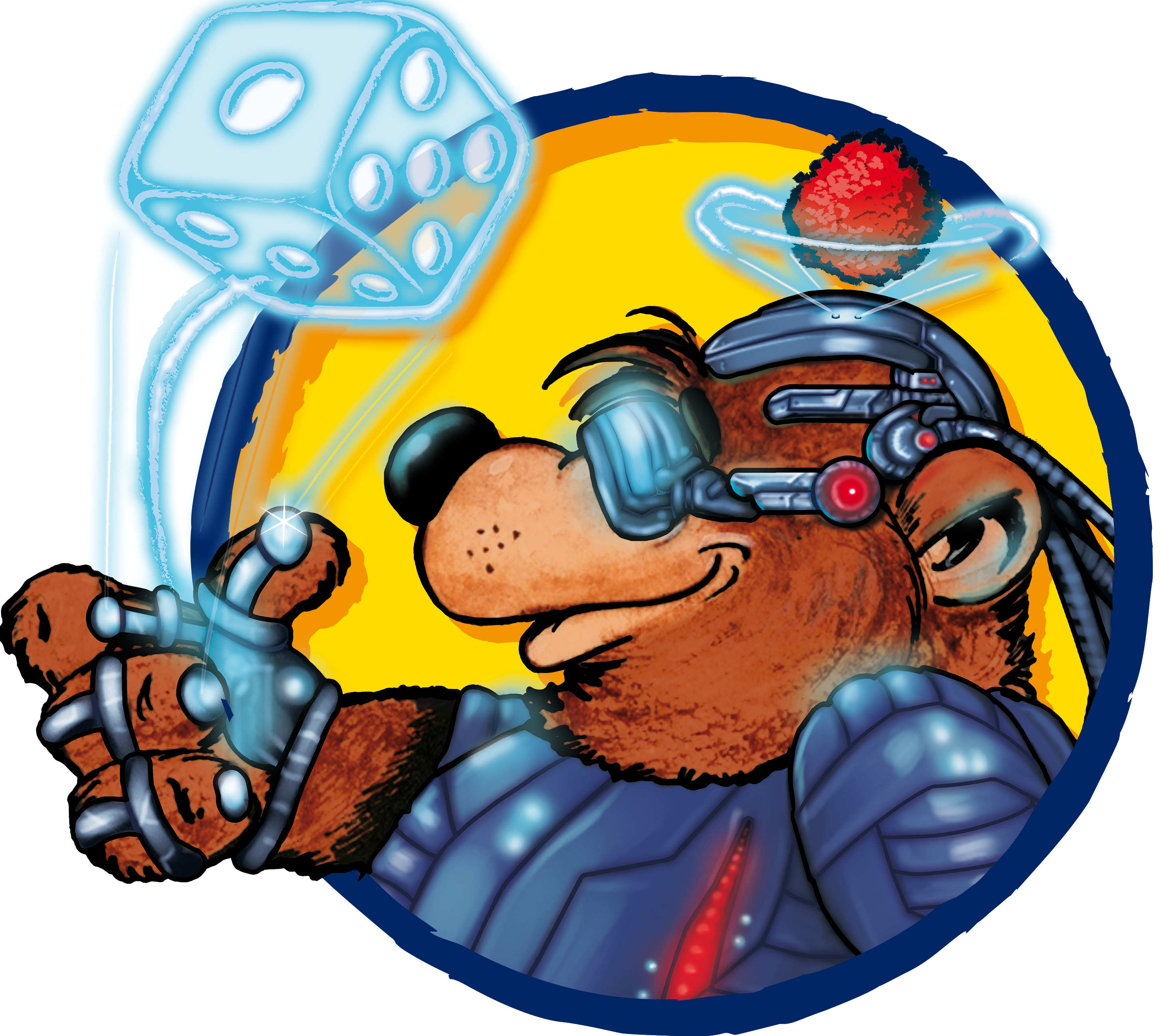 Every Thursday at 5:30pm CET (8:30 am PDT), we host our digital games evening/games morning on Discord, where we spotlight one of our games or a title from our partners. For this purpose, our explanatory-BÄR are ready to explain the rules. As a digital gaming table, we use the free services of Board Game Arena and Tabletopia. But above all, the game night stands for a fun break with a great digital board game. This means that we can continue to spend a BÄRy evening together, even despite long distances.
If you don't like the "game of the evening", you are also welcome to visit us. As explaining bears, we usually know our way around our habitat very well, so we can also explain other games from us and our partners if necessary.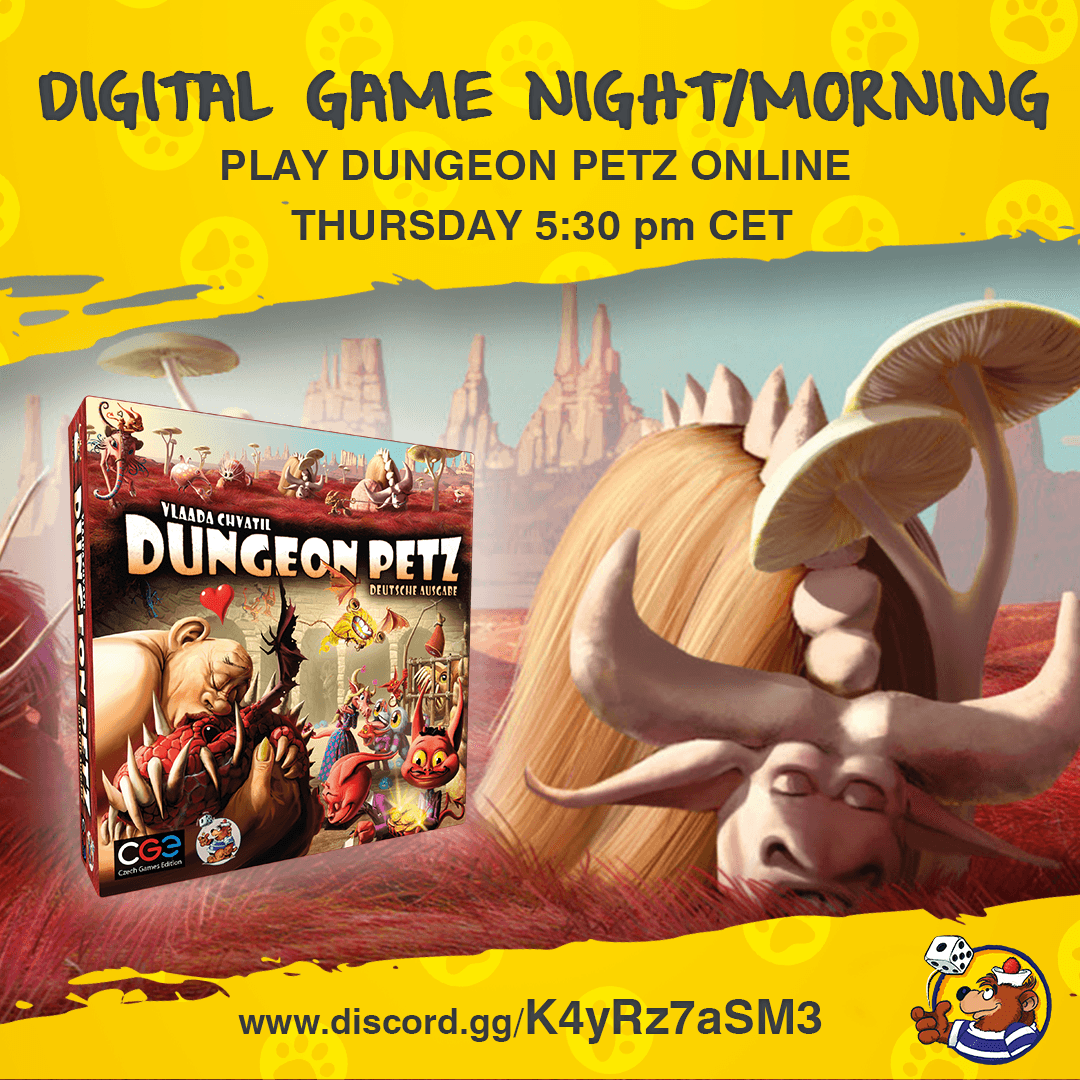 This week, the monstrous worker placement game Dungeon Petz by Czech Games Edition is the focus of our games evening/morning. The task is to breed and sell cuddly monsters. To do this, you must always keep an eye on the animals' needs in order to sell them on the market as profitably as possible. Whether you win or lose, Dungeon Petz is monstrous fun!
So if you fancy an evening of fun and games, why not join us every Thursday from 5:30pm CET (8:30 am PDT) onwards on our Community Discord. The best option is to join us tomorrow for a round in the Cuddly Monster Paradise.