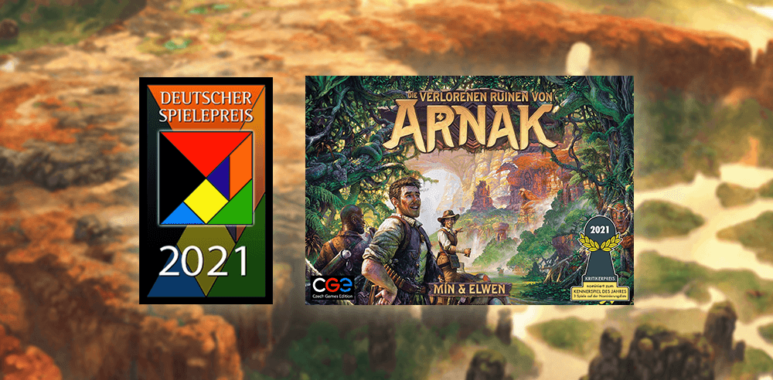 CGE's Arnak wins most prestigious German award!
The successful German edition of Lost ruins of Arnak by Czech Games Edition wins one of the most prestigious audience awards worldwide with the Deutscher Spielepreis (German Game Award). The prize is awarded annually as part of the Internationale Spieletage (internatioan game days) and is voted for by the players themselves. The authors Mín & Elwen spoke up after the annoncement: "Thank you so much! We are really happy to have received this award. It means a lot to us, especially because it comes from the players! This gives us a lot of energy and motivation to continue designing – nothing can make a designer happier than when people have fun playing their game. It is an honor!"
The Deutscher Spielepreis has been awarded since 1990 in the categories "best family and adult game" and "best children's game" as part of the Internationale Spieletage at the fair in Essen. Thus, Lost Ruins of Arnak has received over a dozen awards internationally and has also been nominated by the jurors of SPIEL DES JAHRES this year. We as HeidelBÄR Games are happy to be allowed to be part of this great success and like to thank whole heartly our partner Czech Games Edition for the cooperation, trust and continous support since 2007!
Lost Ruins of Arnak for 1-4 players, from 12 years and up by Czech Games Edition wins the Deutscher Spielepreis! The perfect mix of worker placement, deckbuilding and resource management was once more fully convincing.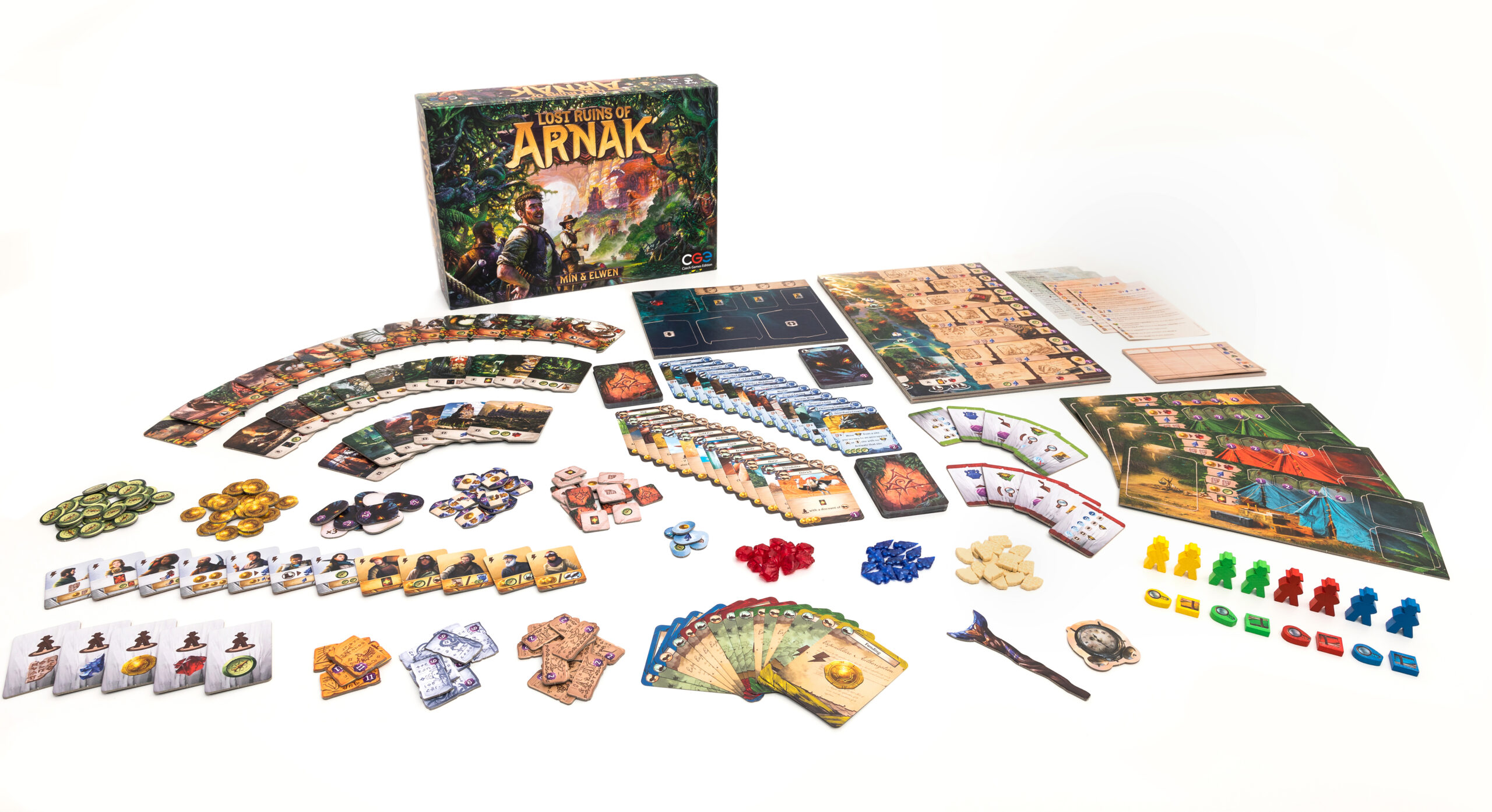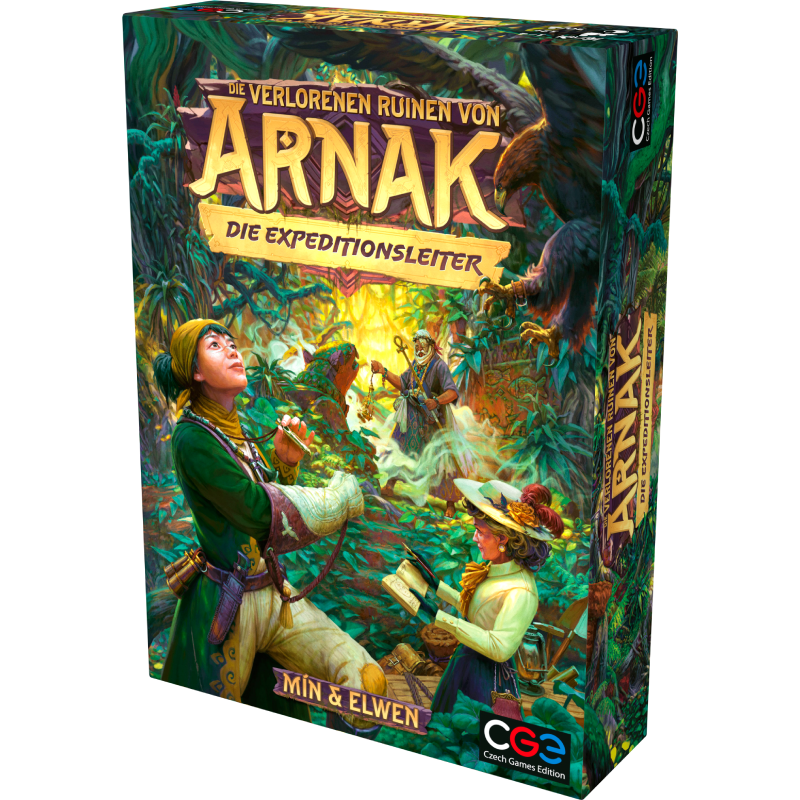 Just in time for SPIEL'21, the expansion Lost Ruins of Arnak: Expedition Leaders will be released, in which you will return to the island with new abilities of the leaders. There you can expect new adventures with dangerous guardians, alternative research paths as well as many new artifact and item cards.
As a cultural award, the Deutscher Spielepreis aims to reflect the opinion of the community, so that small publishers, inexpensive games and games with a special touch also receive attention. The winner of the award is determined by a survey of well-informed gamers as well as on the basis of the individual votes of important German, Austrian and Swiss game advice centers and game circles, the leading game retailers, game critics and experts.