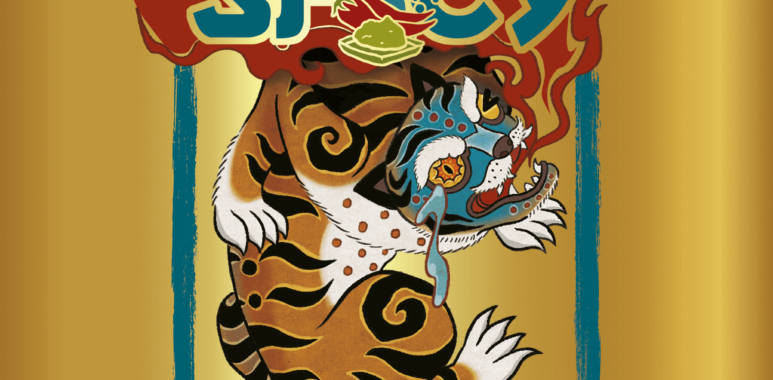 Hot deluxe: card game SPICY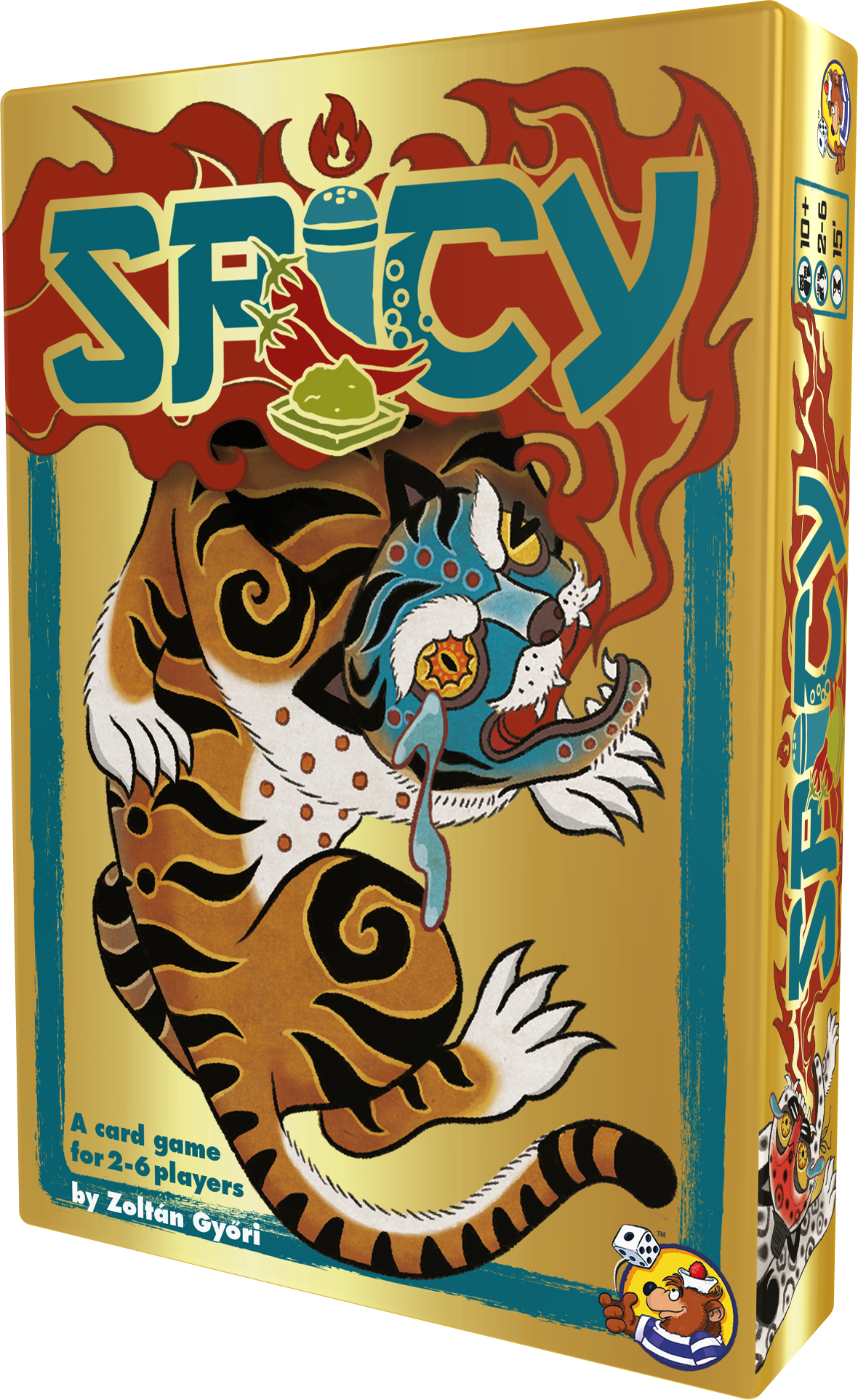 What do you get if you combine a card game about chili, wasabi and pepper with big cats and then garnish it with Asian illustrations? An extra hot game of bluff: SPICY!
Spicy is a clever bluff card game for 2-6 players, in which all cards are played face down. If you suspect some false play, you name wether the number or the spice is wrong.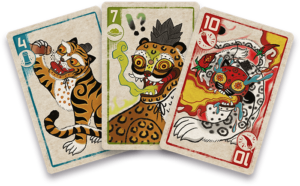 The visually opulent card game is characterized by the comic-like depictions of Far Eastern cats with broken proportions. The tiger is one of the most popular motifs in Korea and is considered a great protector. Inspired by the style of traditional Korean painting, the young South Korean illustrator Jimin Kim has therefore created the tiger's rivals jaguar and snow leopard as opponents in the style of this tiger.  We at HeidelBÄR GAMES have therefore commissioned our first own card game directly as a deluxe edition with metallic gold print on the box and the playing cards themselves.
Got curious? Spicy will be presented at TOYFAIR NUREMBERG (2020/01/29 till 02/02) for the first time ever and as early as spring 2020 released in English (and German) worldwide.