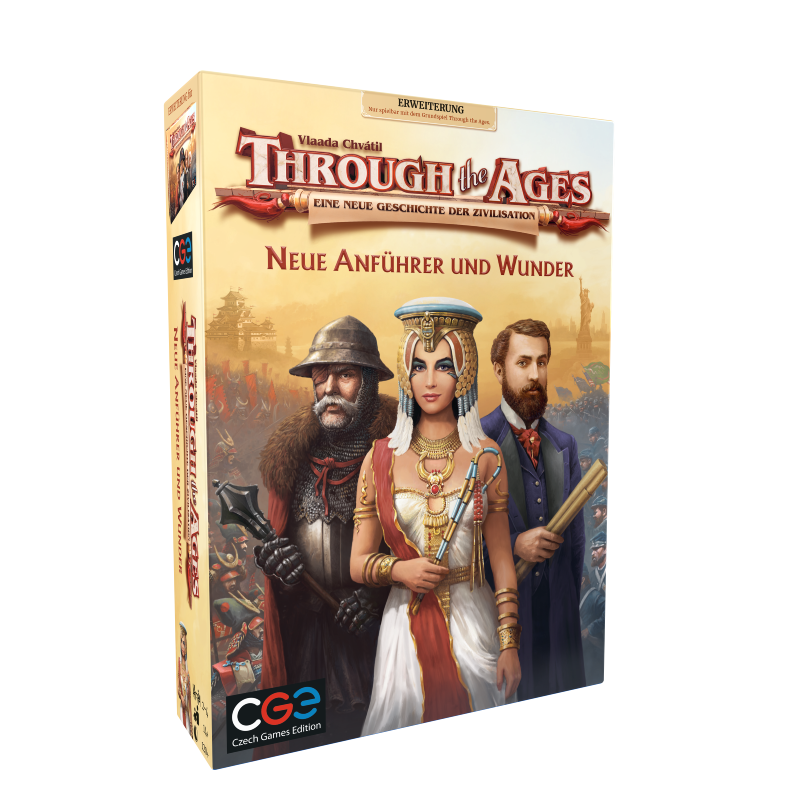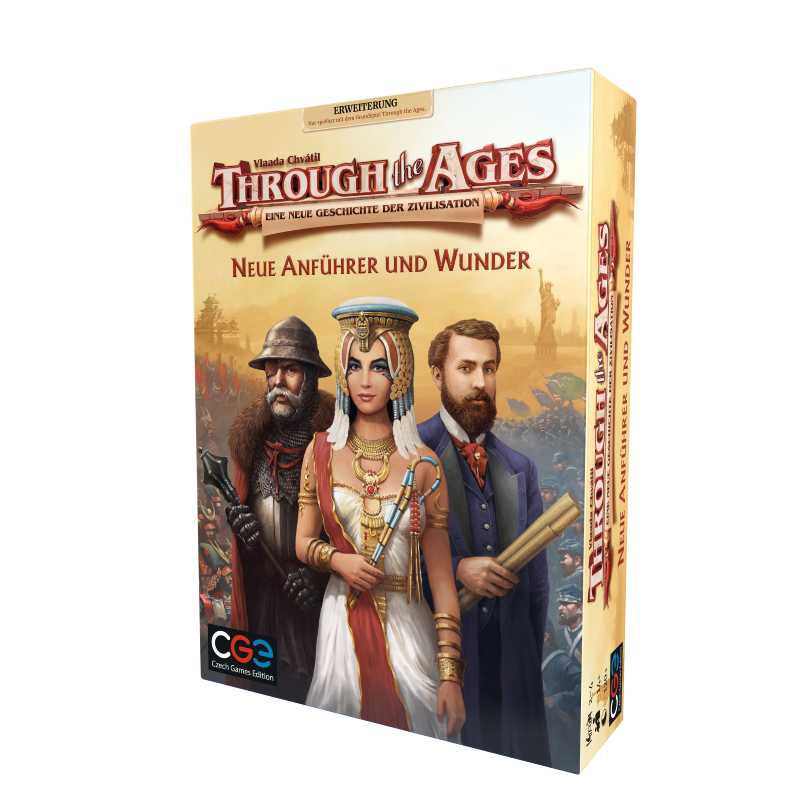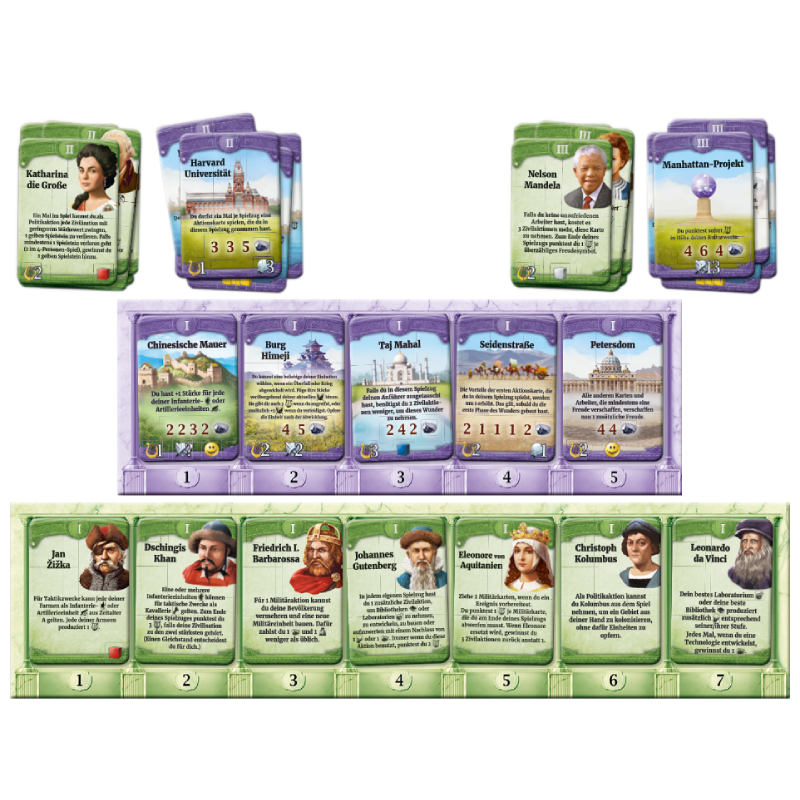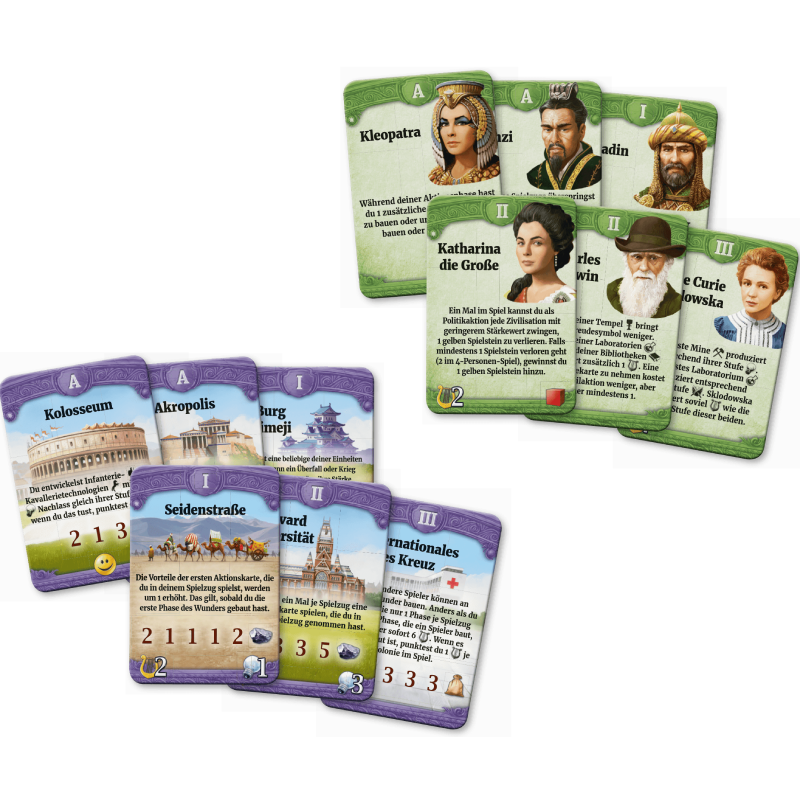 Description
• Expansion forThrough the Ages
• New leaders, new wonders, new military and action cards
• 2-4 players, 120+ minutes, 14 years and up
NEW OPPORTUNITIES AWAIT YOU!
---
How to play THROUGH THE AGES: Neue Anführer und Wunder?
Which civilisation wouldn't want to own the Colosseum, the Forbidden City or the Statue of Liberty? What influence will the new leaders and wonders have on your history?
• New leaders like Confucius or Steve Jobbs are ready to give your civilisation new impetus.
• New wonders offer many possibilities for your game strategies. Start building the Silk Road to gain advantages even before it is completed. Build the Red Cross with food and invite all other civilisations to help!
• New military and action cards allow you to interact with your opponents in a whole new way. Kidnap their leaders, declare a hybrid war or work to establish the most harmonious society.
In addition, the new leader and wonder boards, along with the placeholder cards, provide a helpful overview of the current age's maps.
Expansion for Through the Ages
Only logged in customers who have purchased this product may leave a review.