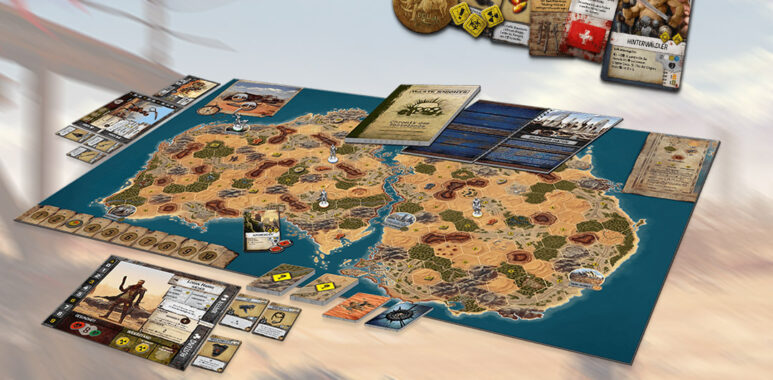 The fight for survival begins in Waste Knights!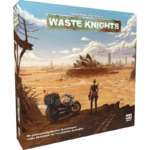 From the beginning of December, the time has finally come: Waste Knights by Galakta will be available in stores in German! This is a revised new edition (the second edition) of the cooperative, post-apocalyptic adventure game.
What's it about: After the apocalypse and division of Australia, the continent is now also populated by nasty creatures and patrolling cyber-creatures. Your time – the time of the Waste Knights – has now come!
Prepare for a fight for survival in Wasteland! Global crises, ecological disasters and the machinations of the powerful Cerbero corporation have made this land what it is now… Defy the vilest of creatures, including other humans with no morals, and fight together for your safety and survival.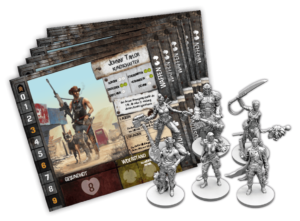 What can you expect? The new release consists of many adventures, each of which offers a very special experience. The goal of the game changes in each scenario and your decisions influence the rest of the story. You can choose from a variety of actions in your turns. Each game is unique with compelling narratives, exciting stories and strategic challenges that immerse you deep into the mysteries of this world.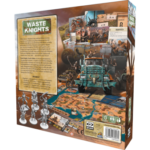 Find a local dealer (Central Europe only)
WASTE KNIGHTS in our Shop.heidelbaer.de.
WASTE KNIGHTS, board game 14 years and older ◆ 1-4 players  ◆ 45-180 minutes ◆ German language version ◆ Marek Mydel, Paweł Szewc