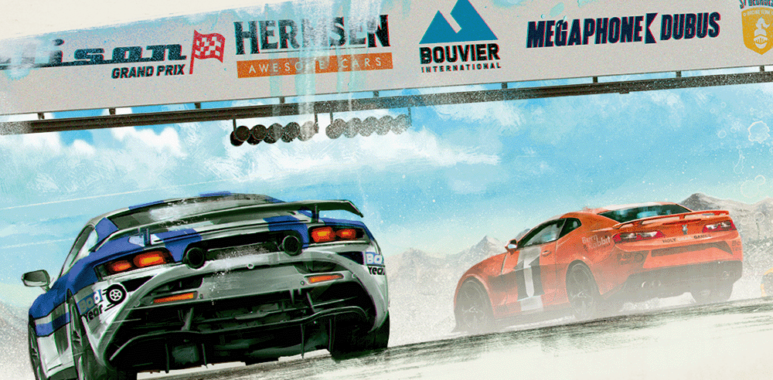 Rallyman: GT and expansions announced for Q4 2022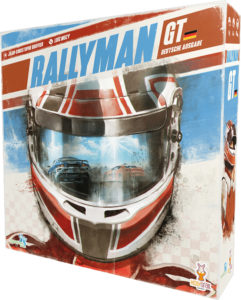 Motorsport fans take note! The fast-paced racing game Rallyman: GT by Jean-Christophe Bouvier will be published for the first time in German by HeidelBÄR Games at the end of 2022. The game is a revised version of Rallyman, which was published by Holy Grail Games in 2009, and offers, among other things, a modular game plan for even more variety. At the same time as the basic game, 6 expansions (with new cars and new track parts) will also be released. In 2020, the game was on the nomination list of the Board Game Quest Awards in the categories of best thematic game and game of the year. Rallyman: GT will be available for purchase both online and at well-stocked retailers.
Grab your dice, now it's time to hit the track
After you were able to make the living room unsafe with small racing cars in Tiny Turbo Cars, now it's time for the real race track. In Rallyman: GT you simulate a race and try to finish first with your car. For this you need a good strategy and a portion of dice luck. Before you can race your cars around the track, you'll have to set up the track. Compared to the older edition, you don't play with a fixed track, but you build a track from up to 31 hexes. This gives you a lot of flexibility, and each race offers its own unique challenge. You can also choose between tracks in the countryside or in the city.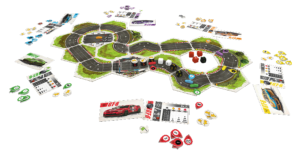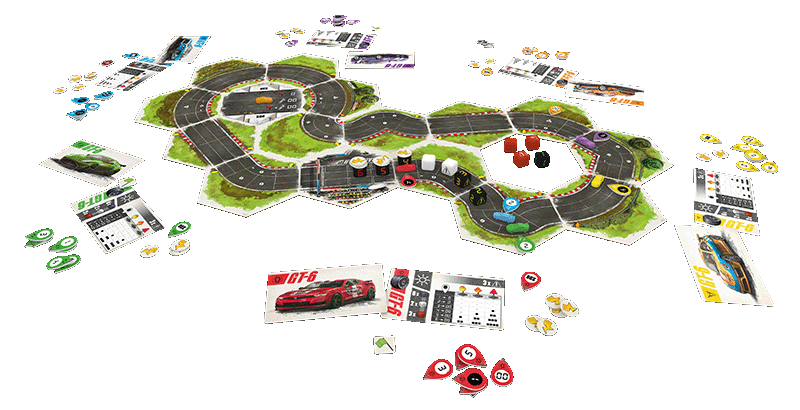 Rallyman: GT uses an innovative dice mechanism that rewards both strategic decisions and risk-taking. Plan your move and place the respective dice on the track. You can choose between gear, idle and brake cubes. These cubes indicate the speed of your car and must match the conditions on the track. For example, a curve can't be driven as fast as a straight line. After you have planned your move, the dice are rolled to decide how your race will go. If you roll too many danger symbols, you risk losing control of your car and spinning. If you even go off the track, you'll sit out a lap. Do you choose a cautious driving style to avoid accidents or do you take full risk? You also have to keep in mind that you're not alone on the track, of course, but that others are competing with you for victory.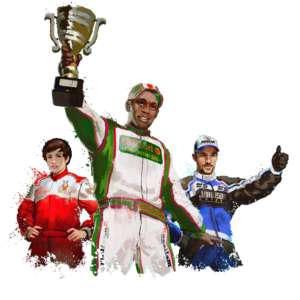 Just like in a real race, the weather can change and present you with new challenges. Do you drive into the pits and change your tires or do you stay on the track and hope that the shower will pass quickly? A flying start also adds variety to the game.
The game ends in a classic way: the first to cross the finish line wins the race.
Even more racing fun
In addition to the base game, there are also numerous expansions that let you take the fun up a notch.
The car expansions GT4 and GT5 bring new car classes into the game. GT4 cars are slower and drive in 4th gear at most, but have an additional idle cube that allows them to better master difficult road sections. GT5 cars drive in 5th gear at most, but have a turbo cube that allows you to accelerate faster.
You want to race GT4, GT5 and the normal cars against each other? No problem, because both car expansions include balance maps to customize the cars and allow for exciting competition.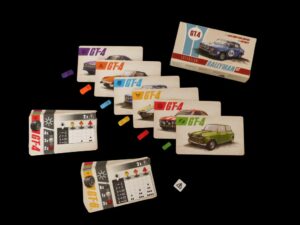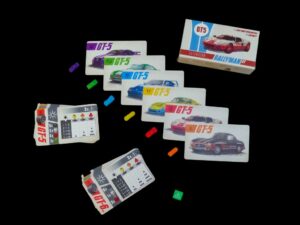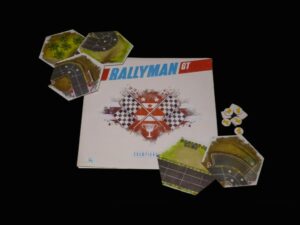 With Rallyman: GT Championship you simulate a championship over 8 races. For this you'll receive 12 brand new track parts and focus tokens. Depending on your ranking, you'll collect points after each race to be on the podium at the end. You can also play in teams and additionally award a prize for the best team.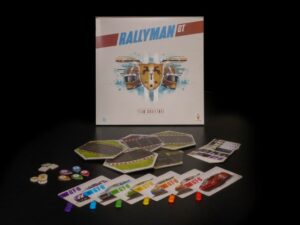 Not enough cars on the track yet? Then Rallyman: GT Team Challenge offers you the possibility to play with up to 12 cars. In addition, with this expansion you'll also get new track parts to create new courses. With the intersection you can now even build an 8-car course and block the other cars.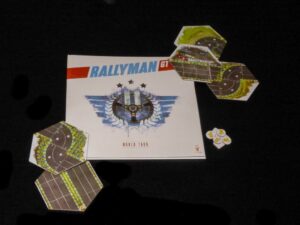 Rallyman: GT World Tour lets you recreate 10 famous race tracks from all over the world. Among them are tracks from Germany, Sweden, Monaco, Italy or France. New with this expansion are track sections whose fields extend beyond the respective track section.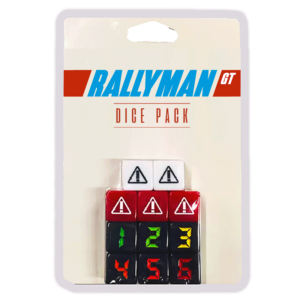 The Rallyman: GT Dice Pack gives you the possibility to play with your own dice. In the basic game everyone shares the dice, this expansion brings you an additional set of dice.
There's also an English-language app that helps you track your lap times and offers a variety of suggested routes.
Rallyman: GT more details on the game page.
Rallyman: GT expansions more details on the game page.
Register Rallyman: GT as a customer in the online store.
Add Rallyman: GT extensions as a final customer in the online store.