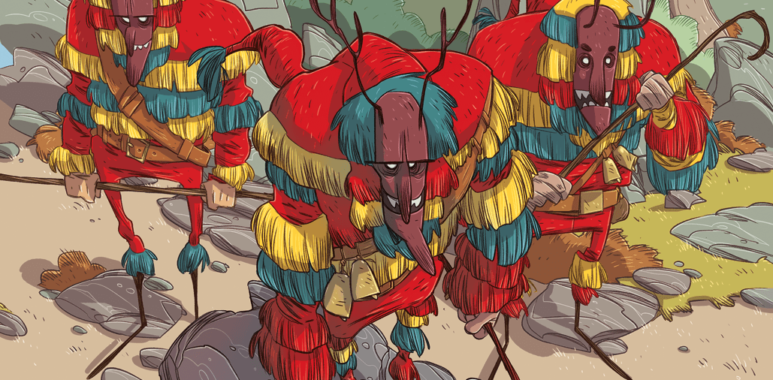 The game Caretos from our partner publisher Mebo is now available in stores.
At the end of the winter at carnival time, the Caretos are most active, playing all kinds of pranks and scaring the villagers. But not only the Caretos are up to their tricks in the game of the same name. The players themselves try to scare and catch most of the villagers as monsters without getting in the way of the Caretos.
Caretos will be available for an RRP of 39,95 € in one of our flagship stores or in our webshop.