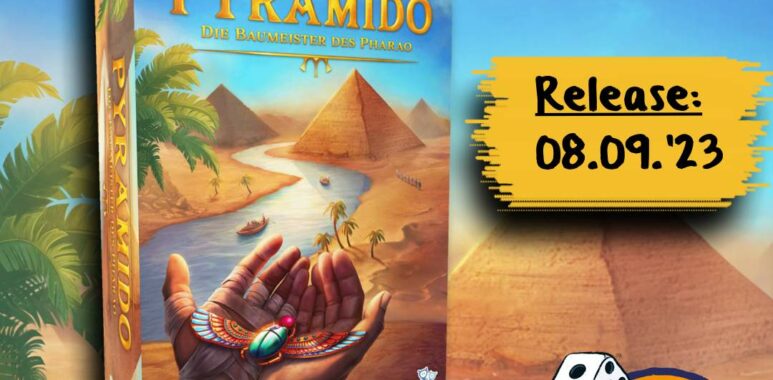 New HeidelBÄR Release: Pyramido!
Pyramido – Die Baumeister des Pharao by Synapses Games will be released on 08.09.23 by us  HeidelBÄRen in German for an estimated RRP of 29,95€. The family-friendly tile-laying game was designed by Ikhwan Kwon with illustrations by The Creation Studio. Pyramido is designed for 2-4 players aged 8 and up. One round lasts about 45 minutes.
And this is how Pyramido plays!
In Pyramido – Die Baumeister des Pharao, it is the task of each player to build a bejeweled pyramid for the Pharaoh. The more magnificent, the better! To do this, you must place different colored dominoes on an area of 4*5 tiles. The dominoes always have two jewel decorations, which you can convert into prestige points by using jewel markers. But be careful, you have only one marker per color and you have to use it as soon as you have placed the color for the first time. If no more tiles can be placed, the current area is scored
Multiple construction stages make a pyramid!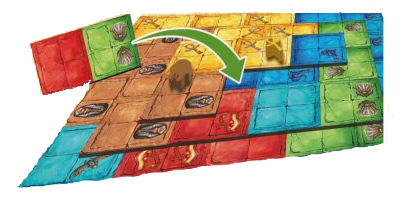 On top of the already evaluated base area you now build the next building level, which is offset by half a row. This means that the outer fields remain visible and can be connected to higher areas and earn additional prestige points. In the course of the game, you will build four building levels together, which can hold fewer and fewer dominoes and show an ever-increasing importance of the previous building levels. The last building level holds only one domino, but it can still bring you a lot of points if you can connect it to the previous levels. Pyramido requires good tactics and the right amount of luck, because you can only get the dominoes from the quarry, which gives you three possible domino tiles. The mean thing about it is that the quarry is filled up by you and your fellow players. This means that your fellow players can see which dominoes you could use. This creates real suspense! But don't worry, if you have bad luck and no domino helps you, just use one of your repair cards. But you should also use these with caution. They are very rare!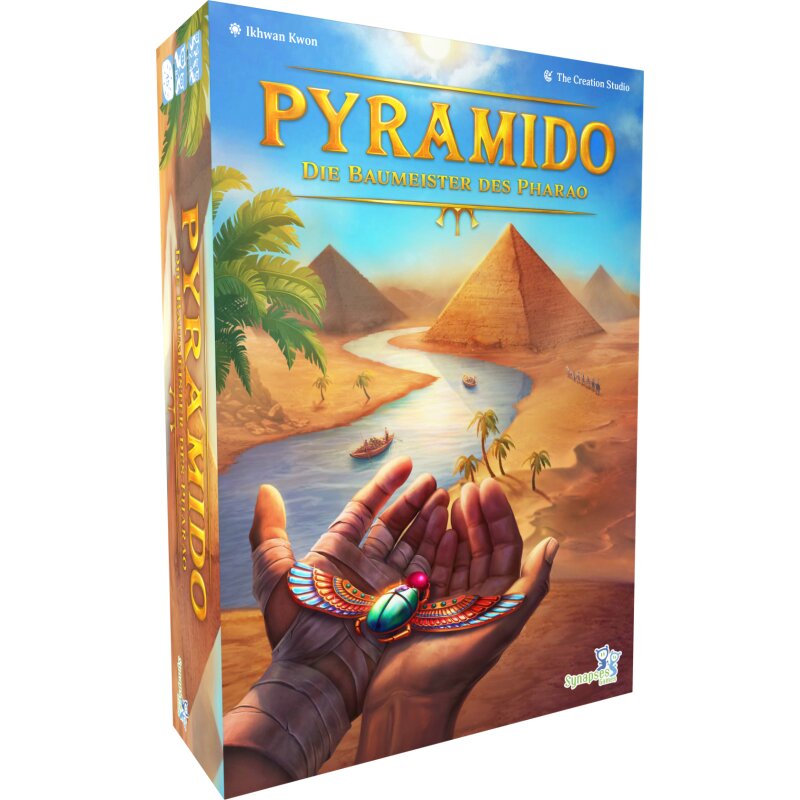 Pyramido – Die Baumeister des Pharao is for 2-4 players aged 8 and up. One round lasts about 45 minutes. The box contains 90 domino tiles, 12 repair tiles, 24 jewel markers, 1 score sheet, 1 game rule. You can order the game in german from the HeidelBÄRen online store or find it in a well-stocked specialty store.