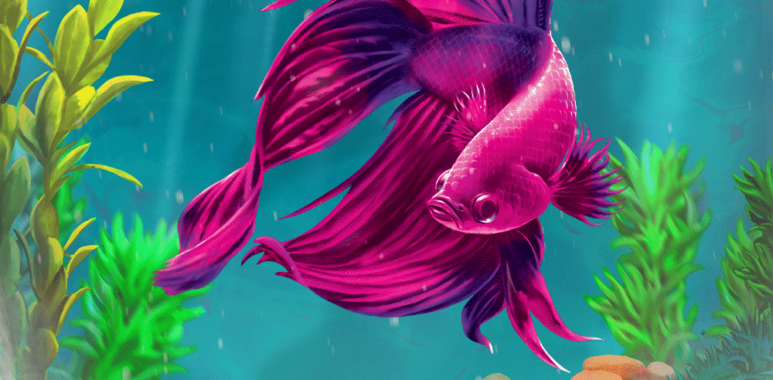 New games BETTA and DRAW THE LINE announced
At Easter and in the spring two new games of the game forge of Synapses Games are announced over the HeidelBÄRen: with Betta and Draw the line appear further party-suited and family-friendly board games of the Canadians, who had drawn attention last with the board game COATL and MATCH5 on itself.
Draw the Line is a party game that is played in teams of 2 and simultaneously. Each team consists of drafters and guessers. The drafters have to draw the riddle word of the round by connecting symbols on their sketchpad, for which truly no drawing skills are required. Afterwards, exactly these symbols are pantomimed to the guessers. Great fun for all involved!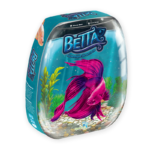 Betta, on the other hand, is a puzzle game in which the namesake Betta fish must be placed on 3×3 grid "shelves". Each player is assigned their Betta species, which they must arrange there in various patterns to score points. The unusual puzzle tiles, which only but the superimposed patterns can be created and the high-quality metal box make the game a real eye-catcher.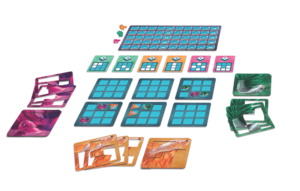 Betta (click link for product page)
Age: 8 and older
Playing time: from 20 minutes
Players: 1–5
Complexity rating: Family and Friends
Topic: Betta, Fish, Puzzle
Designer: Ikhwan Kwon
Artists: Chris Setra
Language: German
Game Components: 48 Betta cards (12 of each of the 4 colors), 12 Betty's Betta cards, 5 Score markers, 10 Display tiles,12 Pattern cards,1 Scoreboard, 1 Rulebook – MSRP 21,95 €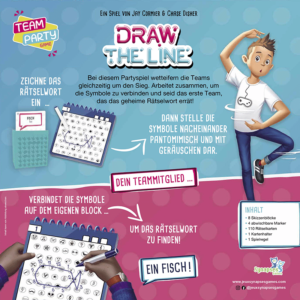 Draw the Line (click link for product page)
Age: 10 and older
Playing time: from 20 minutes
min. player count: 2
max. player count: 8
Complexity rating: Family and Friends
Topic: Draw, Pantomime
Designer: Chase Disher, Jay Cormier
Artists: Chris Setra
Language: German
Game components: 8 Sketchpads, 4 Dry-Erase Markers, 110 Mystery Cards, 220 Mystery Words, 1 Cardholder, 1 Rulebook – MSRP – 27,95 €