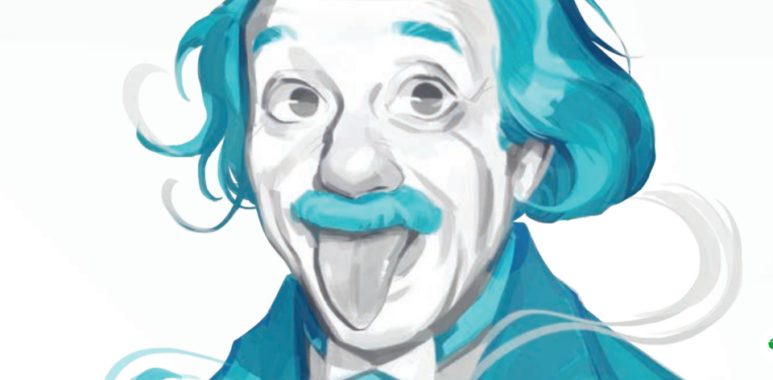 Match 5 – Our vacation game 2021
After the great COATL by Synapses Games distributed by Heidelberger Spieleverlag, MATCH 5 is shaping up to be the word guessing game of the summer! It applies to the players: Whoever associates the same will be rewarded twice!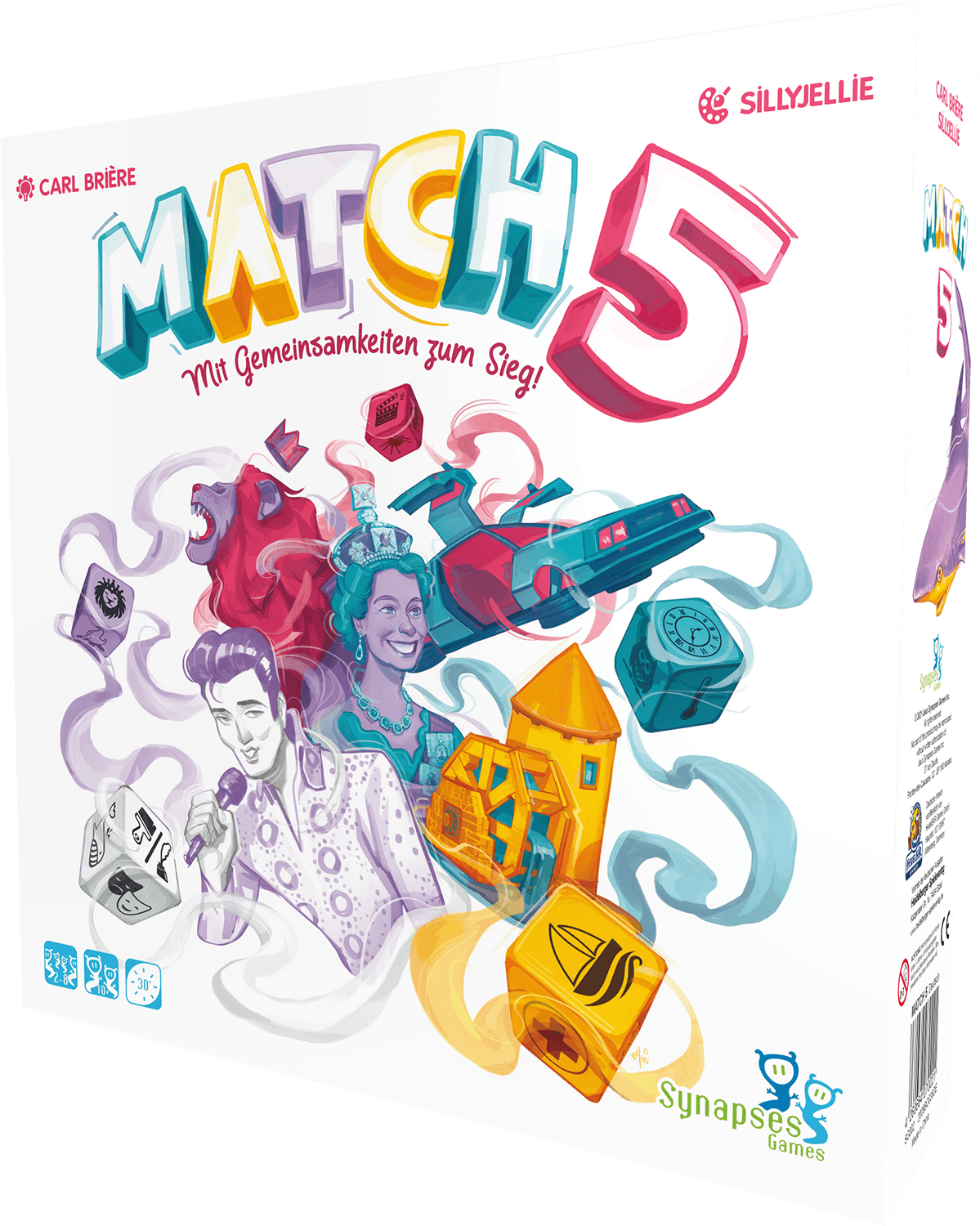 In the word guessing game MATCH 5 for 2-8 players, aged 10 and up, you connect two topics with a matching term. If you write down the same term as someone else, it is worth an extra point! In contrast to similar games, MATCH 5 changes the scoring to the positive. Completely after the slogan "Great minds think alike". In addition, it is important to win the goodwill of the other players, because they help decide whether a term really applies to both topics or whether your own association is a little too far-fetched.
You have a total of 3 minutes to find a connection for each of the 10 required word combinations on the MATCH 5 writing pad. These are clearly displayed on five tableaus by means of dice. After 2 rounds have been played, the game ends. Whoever has the most points at the end wins!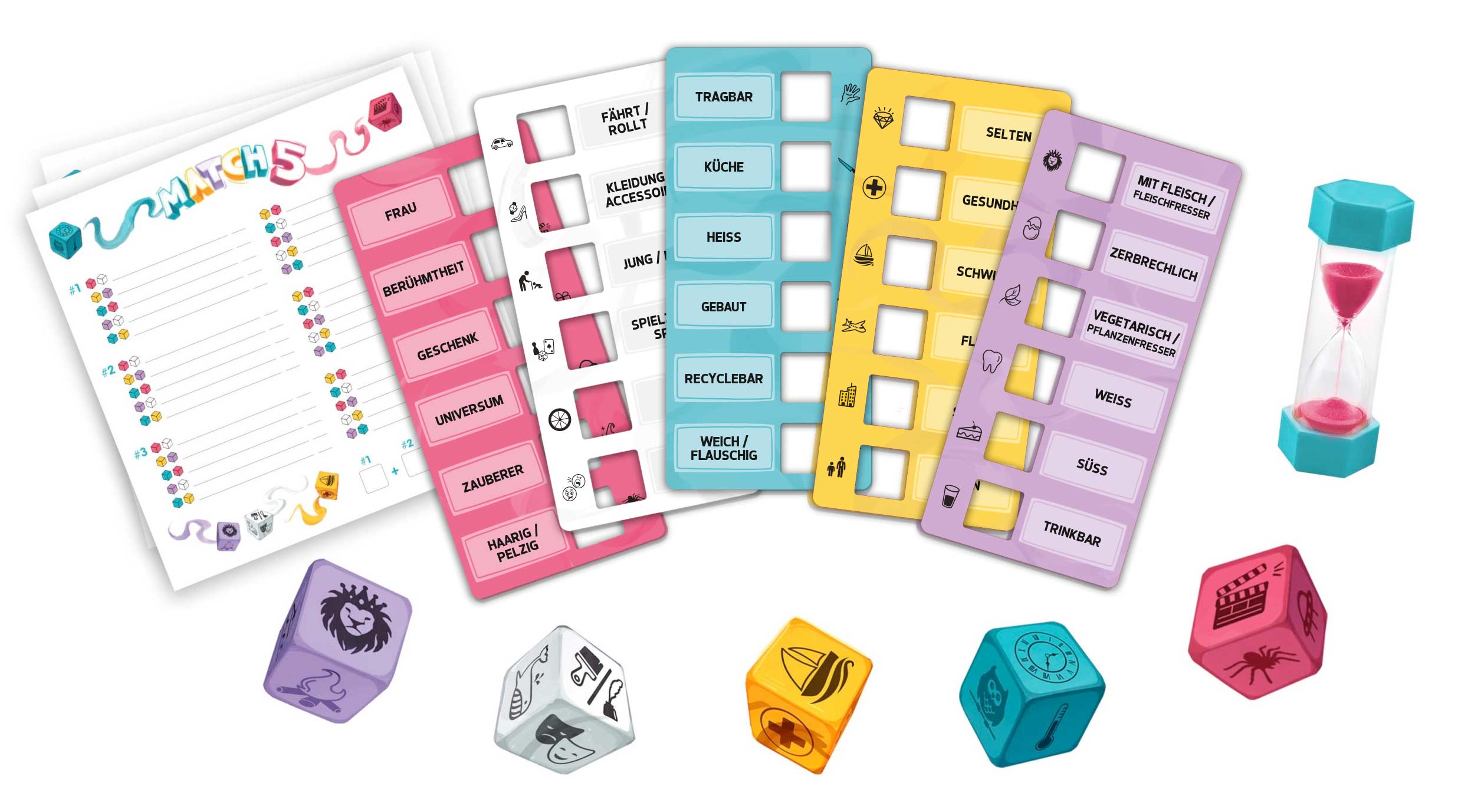 MATCH 5 is a fast, catchy guessing game for family and friends with very easy access, which combines creativity with a good portion of fun. Here your associations with two terms are asked again and again. But watch out: the discussions about your chosen terms at each round score can lead to new or at least funny insights.
The inventive word guessing game MATCH 5 by Synapses Games for 2-8 players, aged 10 and up, MSRP 19,95€ is available in our store and at retail stores locally!
More information about Match 5
MBuy Match 5 at the retail store