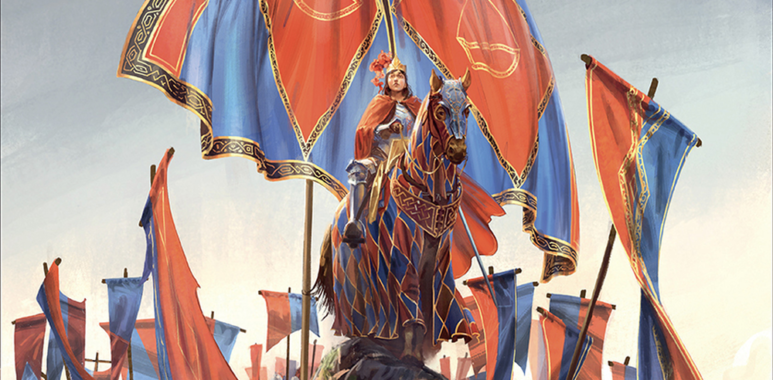 Soon in Ankist: The Queen's Dilemma
The sequel to the award-winning legacy game The King's Dilemma™ will be released in 2023 and is now available for pre-order at your local retailer or in our store.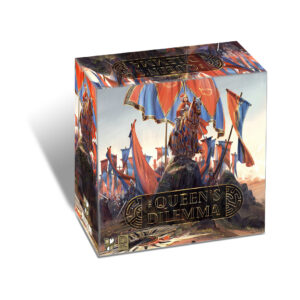 We are pleased to announce that The Queen's Dilemma™ for 3 – 5 players, aged 15 and up from Horrible Guild is scheduled for release in 2023.  The sequel to the Kennerspiel des Jahres 2020 and As-d'Or-nominated legacy game The King's Dilemma™ combines the familiar strengths from Ankist with exciting new additions to the world map.
With the legacy story of the kingdom of Ankist, The King's Dilemma™ introduced the Dilemma Card System™ for the first time, providing a unique interactive and narrative gameplay experience. With many storylines, the fantasy world offers a lot of challenging decisions that influence the future history and fate of the kingdom and your house.
These aspects will also put The Queen's Dilemma™ on a new big world map. So there will still be tense rounds, where difficult decisions will have to be made. In the new world, players will be able to take direct control into different regions and manage them as well. As an exciting new feature, there will be various resources with different uses to collect. Players will be able to spend and trade them later to construct buildings and to get personal improvements. In addition, the event cards will have even more effects, which can also only affect certain regions.
The Queen's Dilemma™ for 3-5 players, aged 14 and up by Horrible Guild is now available for pre-order at retailers and in our store (MSRP: 74,95€)
Pre-order The Queen's Dilemma™ from retail store