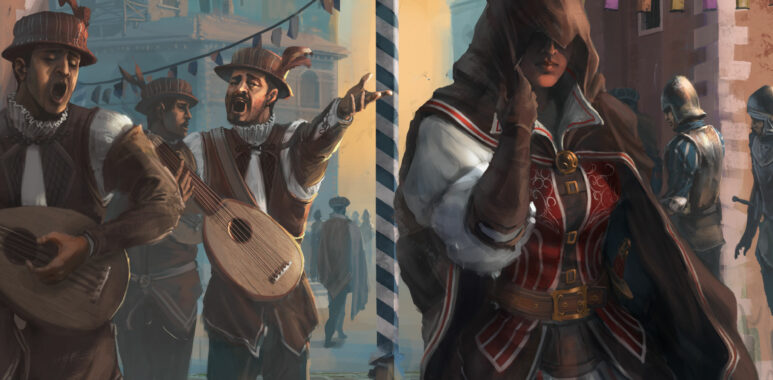 Assasin's Creed Brotherhood of Venice coming in autumn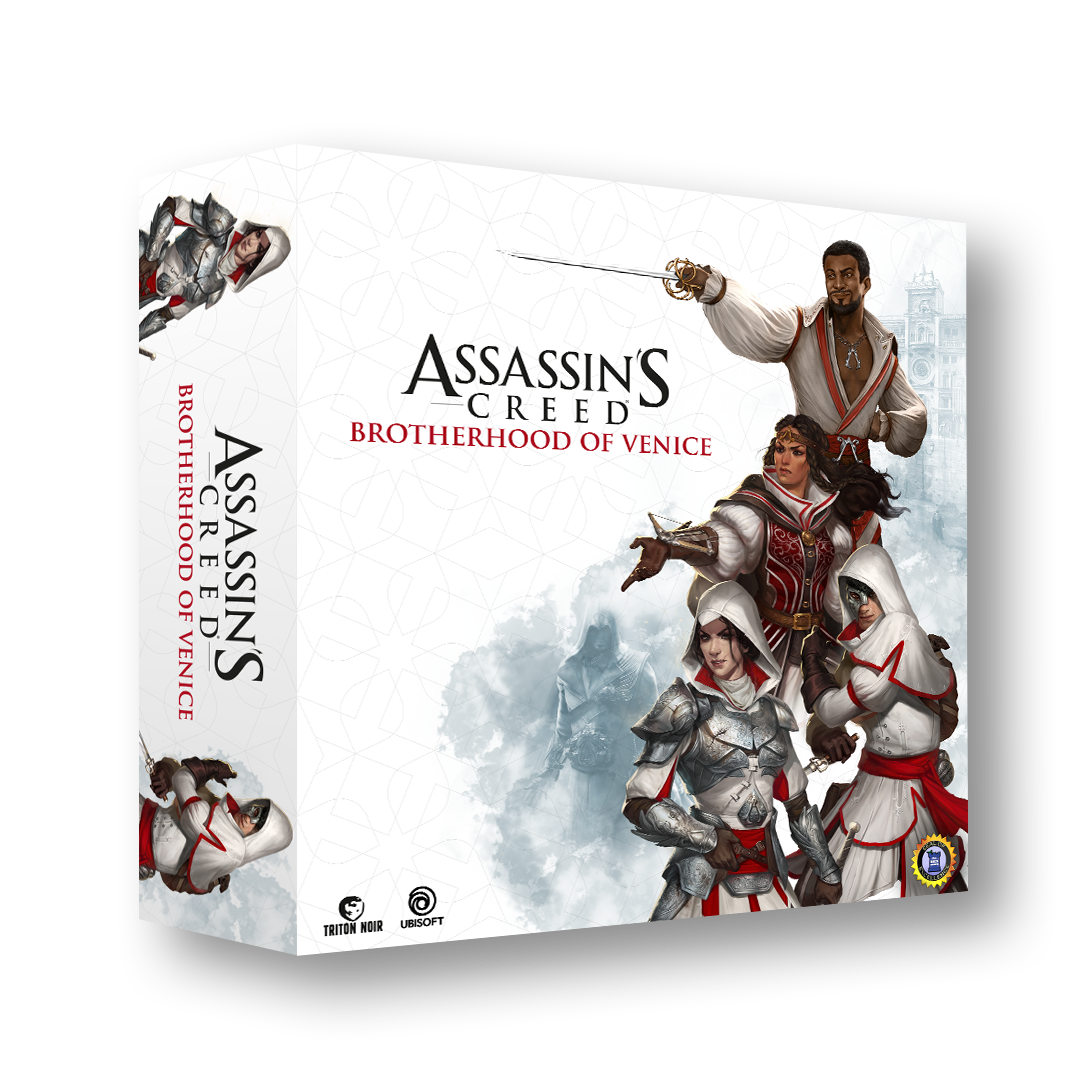 Pointe-des-Cascades/Canada – Elztal/Germany – Miltenberg/Germany, March 15th, 2022 – We are pleased to announce that our partner Synapses Games has partnered with Triton Noir to offer globally the retail version of Assassin's Creed® Brotherhood of Venice in the fourth quarter of 2022. This means in German language and Central Europe too. 
After more than three years of work to develop a high-quality game faithful to the famous Assassin's Creed® video game series, Triton Noir first launched the Kickstarter version. The popularity of this cooperative miniature game being undeniable, the studio wished to make the game accessible to a wider audience and therefore called upon the expertise of the Synapses Games studio to extend the distribution network around the world.
"It is a great privilege and honor for my team and I to represent Assassin's Creed® Brotherhood of Venice internationally and to be able to make the game available in stores," said Carl Brière, publisher of Synapses Games studio. "Especially since the Assassin's Creed® video game created by Ubisoft Montreal and the board game developed by Triton Noir are Quebec creations, we are proud to promote a license that makes our country radiate abroad." With Assassin's Creed® Brotherhood of Venice, the German distributor Heidelberger Spieleverlag is realizing the next title after COATL and MATCH5 from the Canadian partner, with further games such as DRAW THE LINE and BETTA already announced. There will also be a card game variant of the board game success COATL in 2022. 
Dive into the world of Assassin's Creed®
Assassin's Creed® Brotherhood of Venice is a cooperative miniature board game taking place in the heart of the Italian Renaissance through a story-driven campaign of 26 Memories in Venice, in 1509. Choose your assassins according to their unique abilities, level up during the campaign, and unlock new skills for each of them!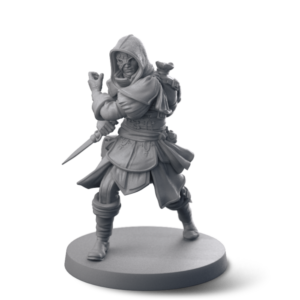 Fight or stay incognito thanks to the equipment found in chests or manufactured by Leonardo Da Vinci. Evade your pursuers by climbing on roofs and towers, then synchronize to reveal new game elements. Bribe your enemies, use secret hideouts to escape patrols, and flip mechanisms to change the level layout. After each memory, fall back to your headquarters to heal your wounds, grow your brotherhood's fame, and craft special equipment.
Many surprises are awaiting, hidden in sealed envelopes! Meet the many famous personalities you've encountered in the Assassin's Creed® video games as well as 4 unique ones created especially for this game.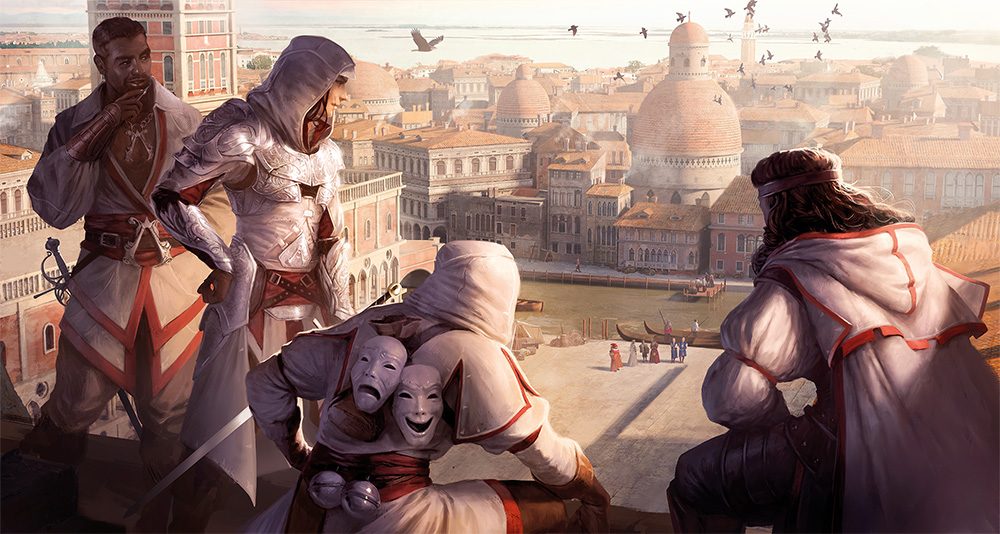 A must-have in your board game collection
The Kickstarter adaptation of Assassin's Creed® Brotherhood of Venice, which will be available later this year in stores, features the same scenarios as the original version and therefore offers the same gameplay experience. The game features a wealth of materials including 5 highly detailed Assassin figurines, 139 Standees, 6 Secret Envelopes, 41 Tiles, and over 400 cards!
In addition, the game is extremely adaptive as it contains a save system that allows the number of players to vary between each campaign and the level of play adjusts according to the number of players. Assassin's Creed® Brotherhood of Venice is definitely a must-have!
Did you know?
Sales of the Assassin's Creed® license represented US$155 million in 2020.

The members of the Triton Noir studio are former video game creators from Ubisoft Montreal, where most of the Assassin's Creed® brand games are developed.

A total of 24 artists contributed to the creation of the figurines and illustrations for the board game.
To see how the game was developed, in conjunction with Triton Noir and Ubisoft, watch the video: