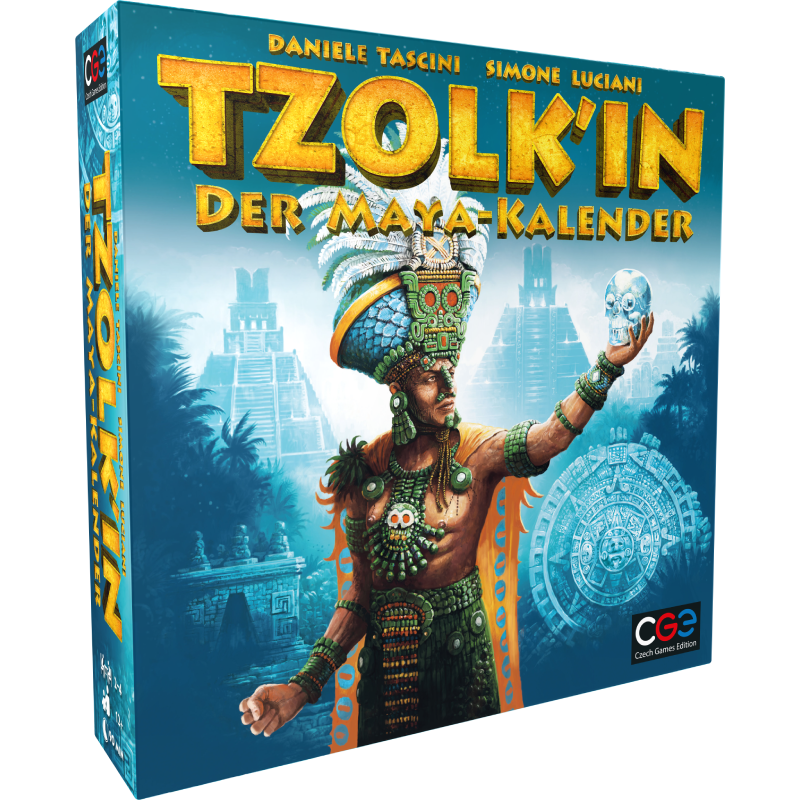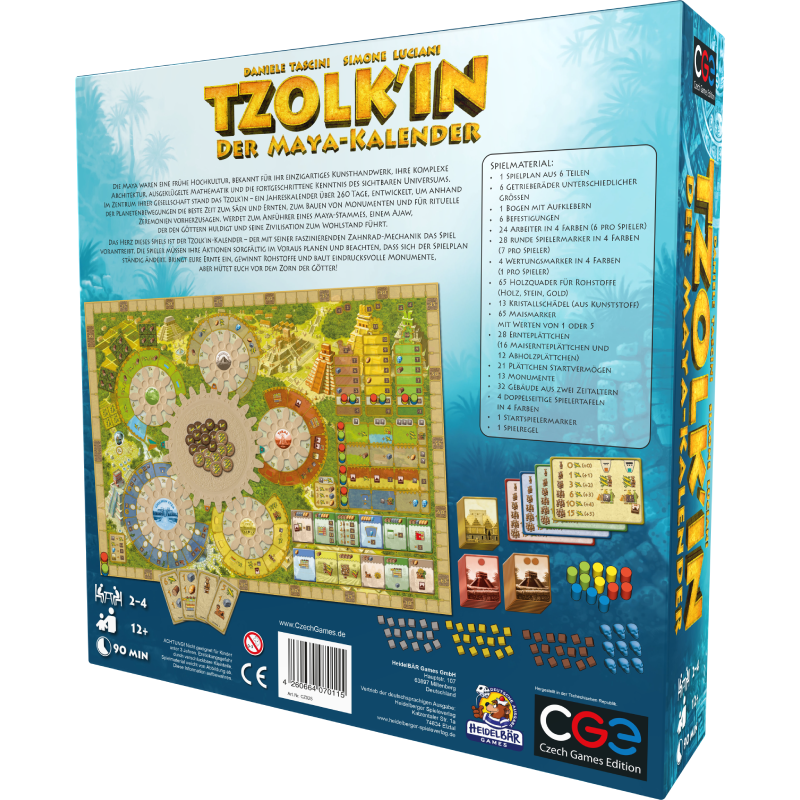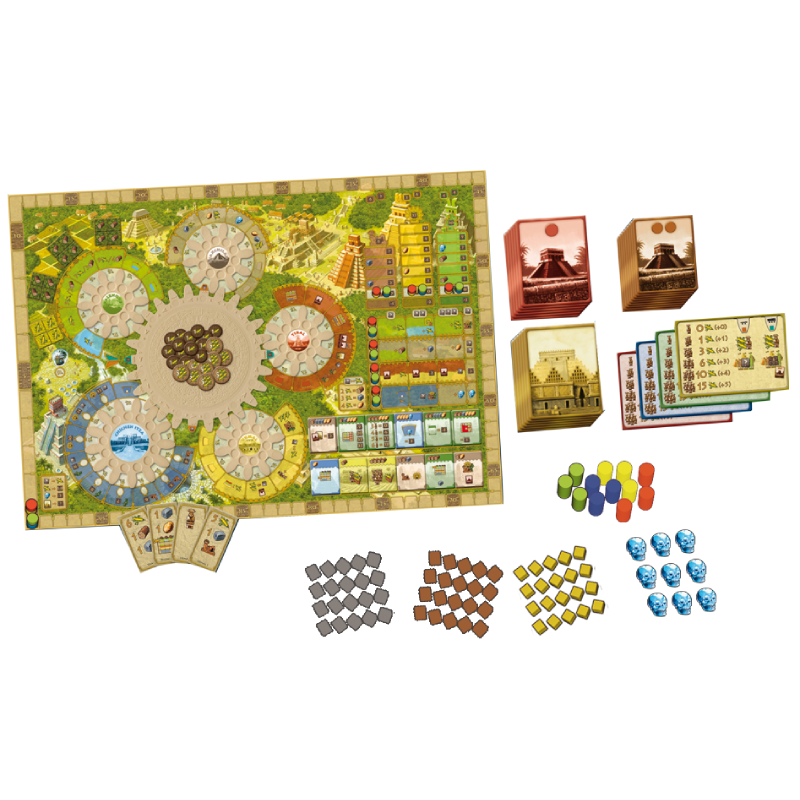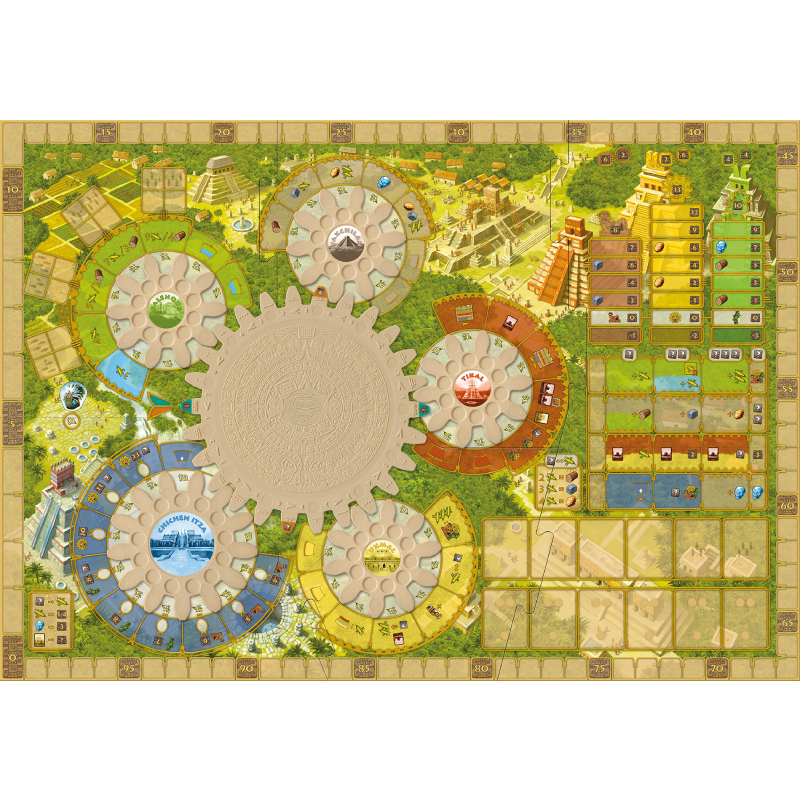 Description
• Here you turn the wheel of time!
• Nominated for the Kennerspiel 2013!
• The strategy game where everything can change with the next turn
• 2-4 players, 60-90 minutes, 14 years and up
HERE YOU TURN THE WHEEL OF TIME!
---
Was ist TZOLK'IN – DER MAYA-KALENDER?
The Tzolkin calendar is a part of the Mayan calendar in which each day is designated by the combination of a number with a patron god.
Wie wird TZOLK'IN – DER MAYA-KALENDER gespielt?
Tzolk'in: The Mayan Calendar is a strategy game in which the aim is to collect the most victory points until the great Tzolkin turns again. If you want to lead your tribe to victory, you have to pay attention to many areas: the harvest has to be brought in and raw materials have to be extracted. New technologies have to be discovered, impressive monuments can be built and the gods demand homage. Only the Ajaw who manages to bring everything into a good balance will be able to lead his tribe to victory.
This board game, which has won many awards – including a nomination for "Kennerspiel des Jahres 2013" – is particularly convincing thanks to its ingenious number wheel mechanism, which not only looks chic, but also has a decisive influence on the gameplay.
Make sure you have a good relationship with Quetzalocoatl, kukulcan and Chaac or face their divine wrath!
---
Only logged in customers who have purchased this product may leave a review.