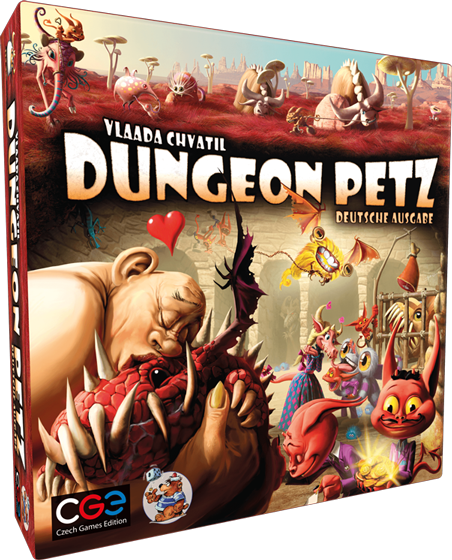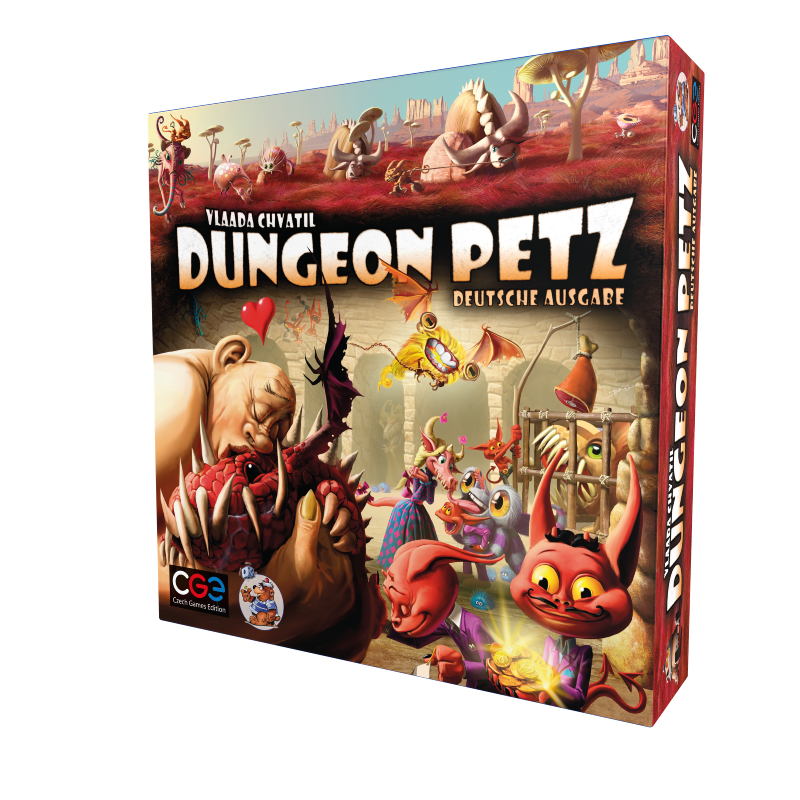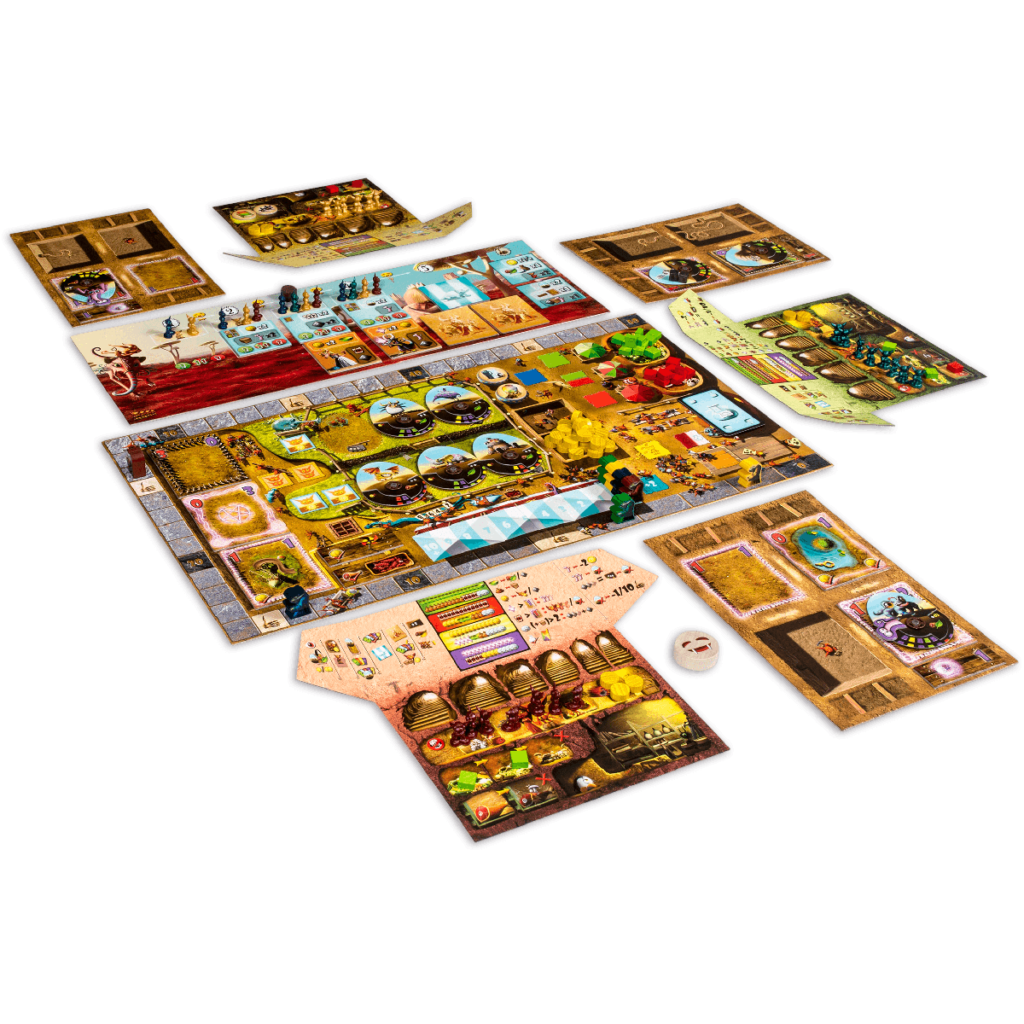 Description
• Get into the cuddly monster business!
• Run a pet shop for dangerously cute cuddly monsters
• 2-4 players, 90 minutes, 12 years and up
OFF TO THE CUDDLE MONSTER BUSINESS!
---
What is DUNGEON PETZ?
Cuddly monsters for the Dungeon Lords? Great idea! And totally new! No competition, man. We're gonna be rich. Filthy rich…
So you're opening the first store for Cuddle Monsters. Next door to the other first store for Cuddle Monsters. Across the street from two others.
How to play DUNGEON PETZ?
Buy cute monster babies! Feed them and watch them grow! And clean up the mess! For a leprechaun, running a pet store is great. But it's also a real mental challenge: How do I win the upcoming monster show? Which cuddly monster goes best with which Dungeon Lord? How stable does the cage have to be and how many relatives will be maimed if it wasn't stable enough?
Whether you win or lose, Dungeon Petz is monster fun! Dungeon Petz is set in the same world as Dungeon Lords, but is a completely independent game.
If you want more dangerously cute cuddly monsters, you'll have to venture into Dark Alleys. Cuddle until a finger is missing … er, an arm?!
---
Only logged in customers who have purchased this product may leave a review.