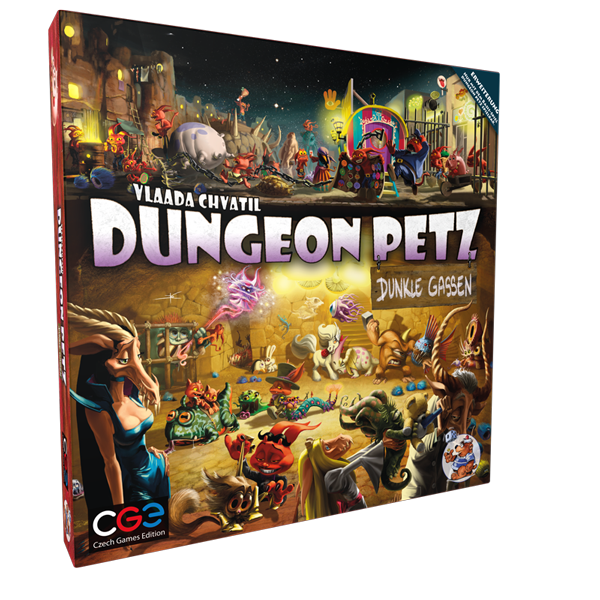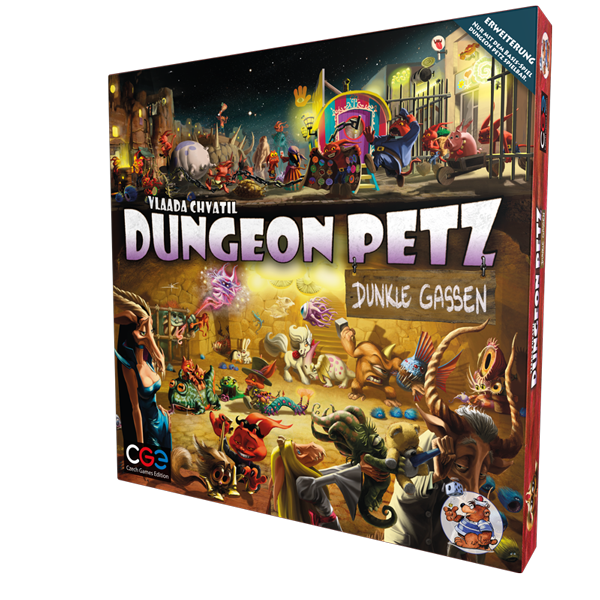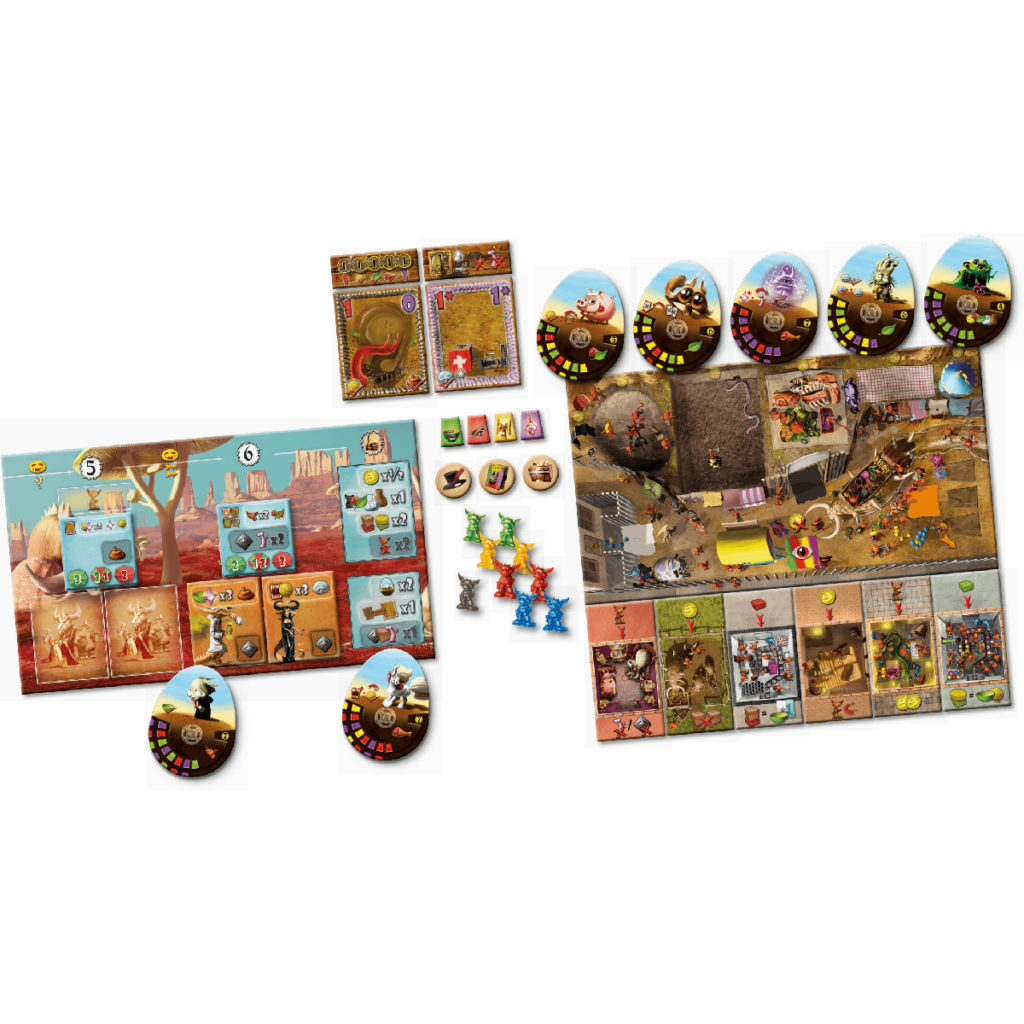 Description
• Expansion for Dungeon Petz
• A new district, new cuddle monsters and business opportunities
• 2-4 players, 90-120 minutes, 13 years and up
A NEW DISTRICT AWAITS YOU!
---
How to play DUNGEON PETZ: DUNKLE GASSEN?
The markets in the upper town are always overcrowded, aren't they? I know a new market down the alley. Fully stocked: Food, cages, critters, the whole show. Wanna see? There you go. All right. Just come over here. Don't worry, it'll be our secret.
How to play DUNGEON PETZ: DUNKLE GASSEN?
The Dungeon Petz: Dark Alley expansion brings you more than just new cuddly monsters, cages and magical items, it adds a new district with many different business opportunities. It is a kind of alley district in the city of Imp, where all the strange existences live and try to do their business.Whether illegal worker or cuddle monster, the black market leaves nothing to be desired. How about a ribbon or a chic studded necklace for your cuddly monster?
Expansion for: Dungeon Petz
Only logged in customers who have purchased this product may leave a review.