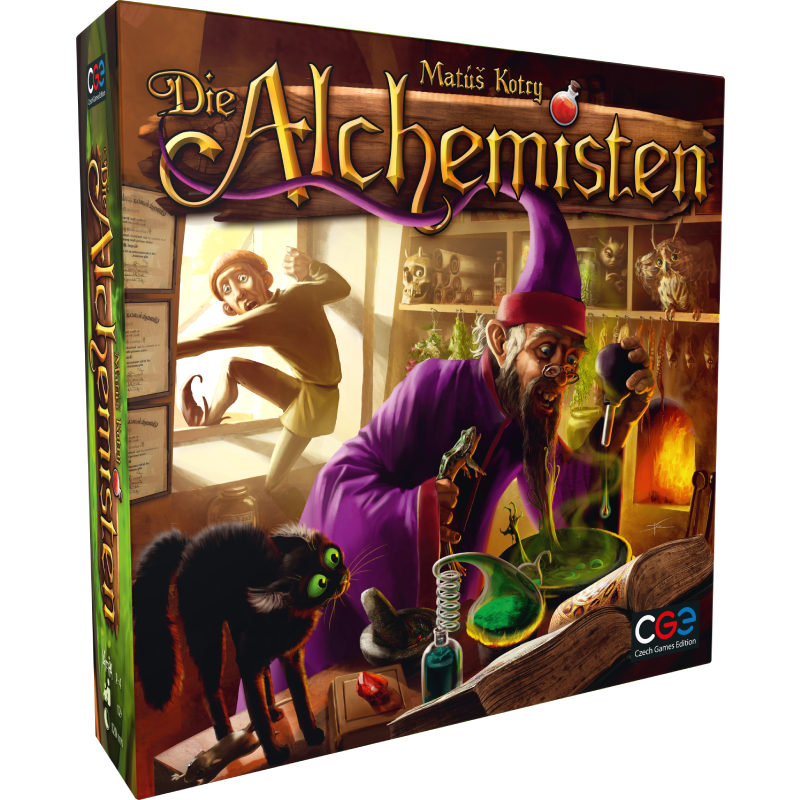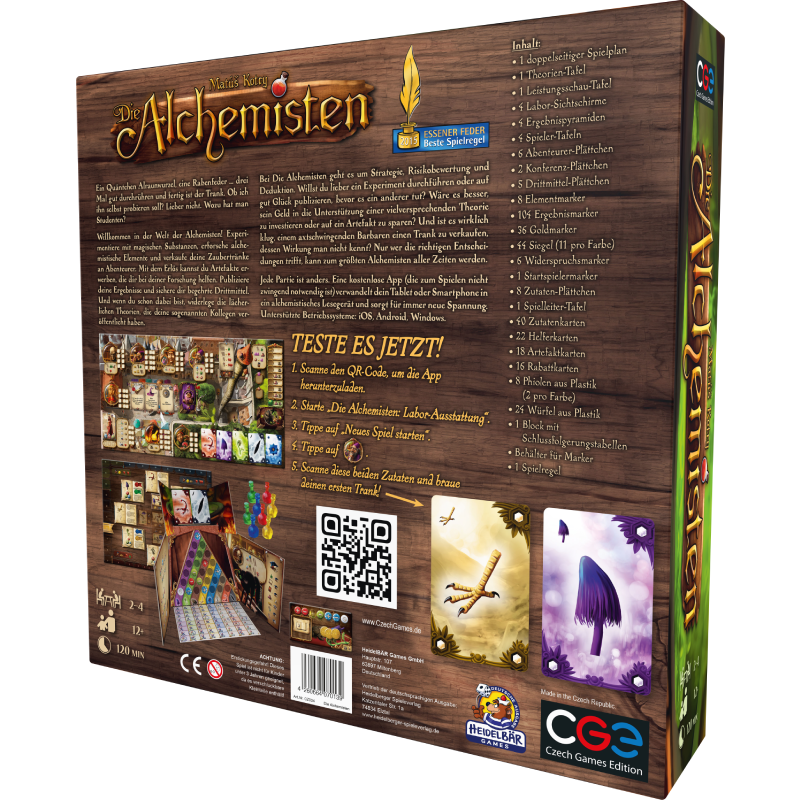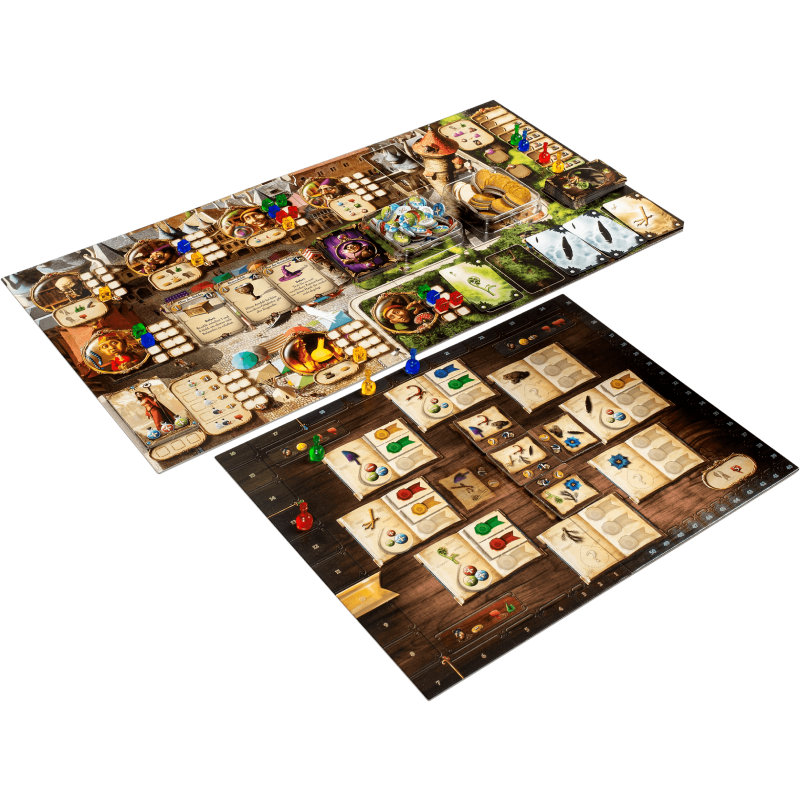 Description
• Can you find the right ingredients?
• Strategy, risk assessment and deduction in a cauldron.
• 2-4 players, 120 minutes, age 14+
KNOWLEDGE, WEALTH AND GLORY IN A COPPER CAULDRON
A pinch of mandrake root, a raven's feather … stir well three times and the potion is ready. Should I try it myself? I'd rather not. What are students for?

Welcome to the world of alchemists!

---
How to play Die Alchemisten?
Experiment with magical substances, research alchemical elements and sell your potions to adventurers. With the proceeds you can buy artifacts that will help you in your research. Publish your findings and secure coveted third-party funding. And while you're at it, disprove the ridiculous theories published by your so-called colleagues. The Alchemists is all about strategy, risk assessment, and deduction. Would you rather do an experiment or publish on a vague hunch before someone else does? Would it be better to invest your money in supporting a promising theory or save up for an artifact? And is it really wise to sell an axe-wielding barbarian a potion whose effects you don't know? Only those who make the right decisions can become the greatest alchemist of all time. Every game is different.
Free app for even more fun
A free app (not required to play) turns your tablet or smartphone into an alchemical reader that tells you if the ingredient you chose was the right one, or if your potion is going to blow up in your face. Supported operating systems: iOS, Android, Windows. If you are not inclined to the even sinister magic of mobile gadgets, for whatever reason, you can use the web version instead or choose one of you to be the game master. Just wait until I publish my theories. Then I will prove to everyone that I am the most powerful alchemist ever!
---
Games to Die Alchemisten-Series
Related News for Die Alchemisten
Related News for Die Alchemisten
Only logged in customers who have purchased this product may leave a review.