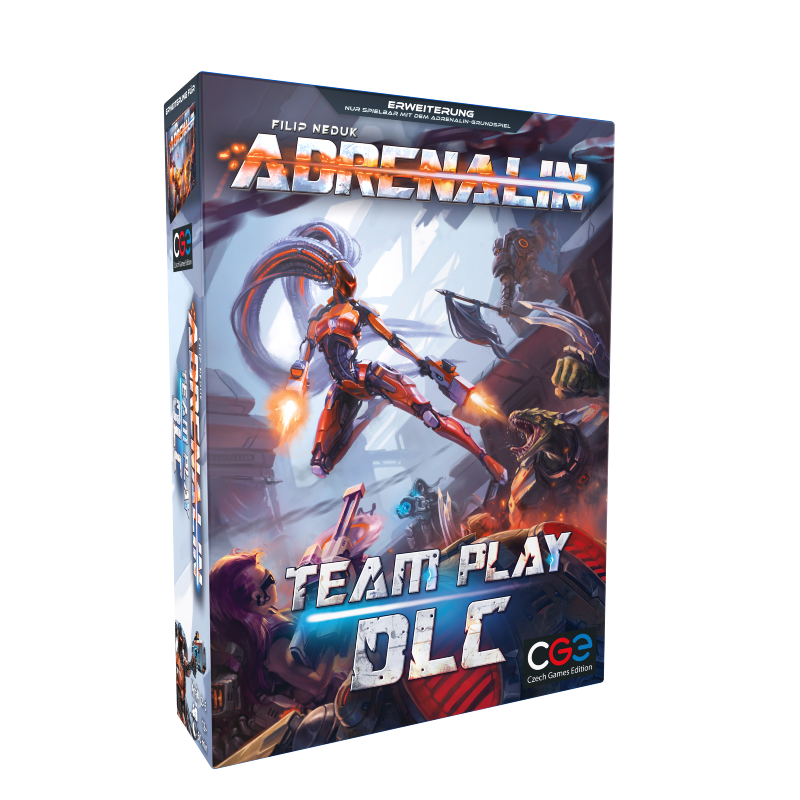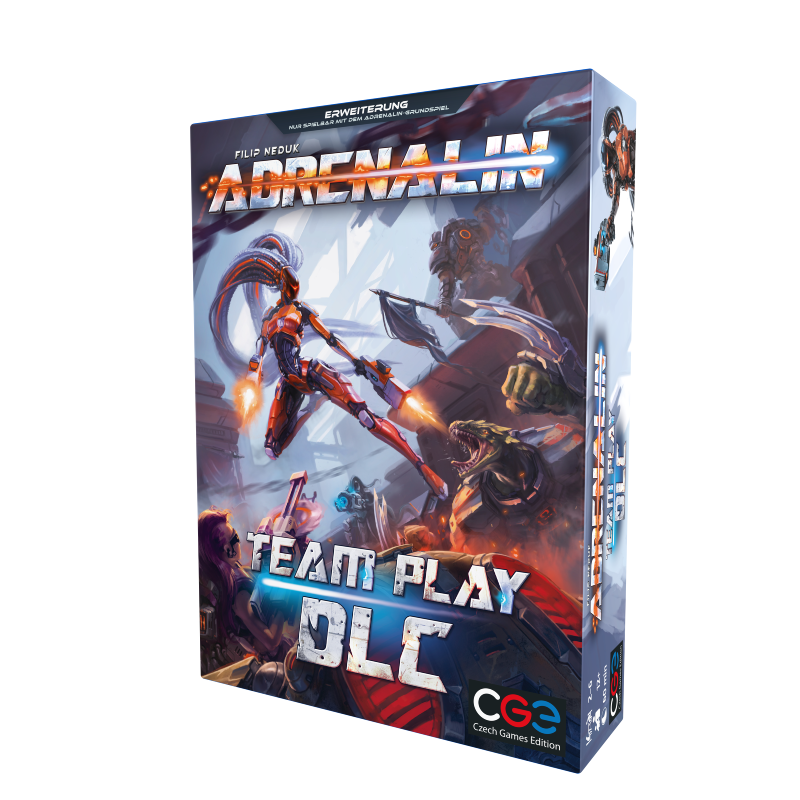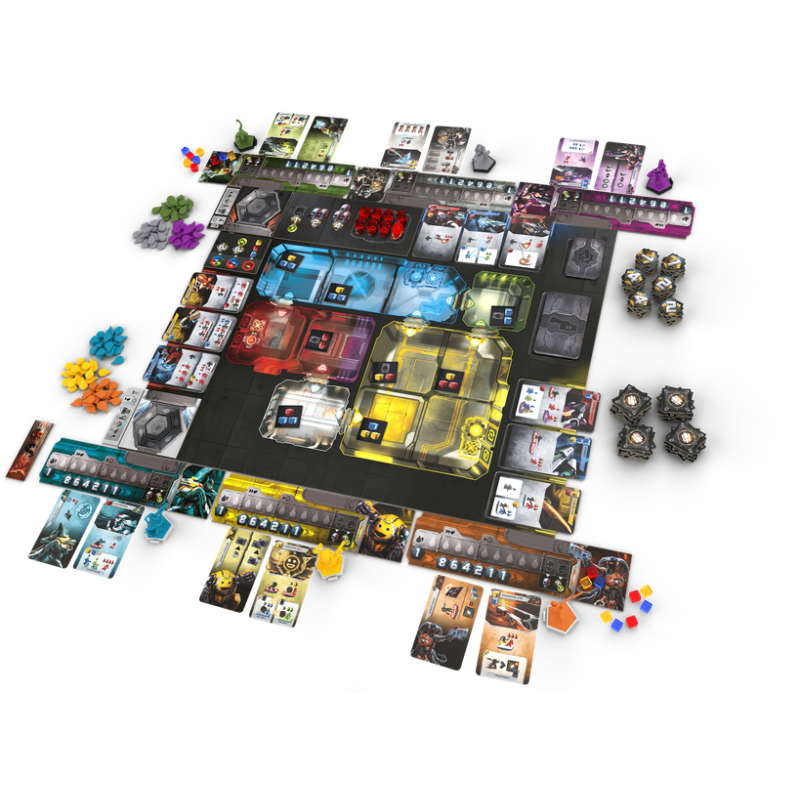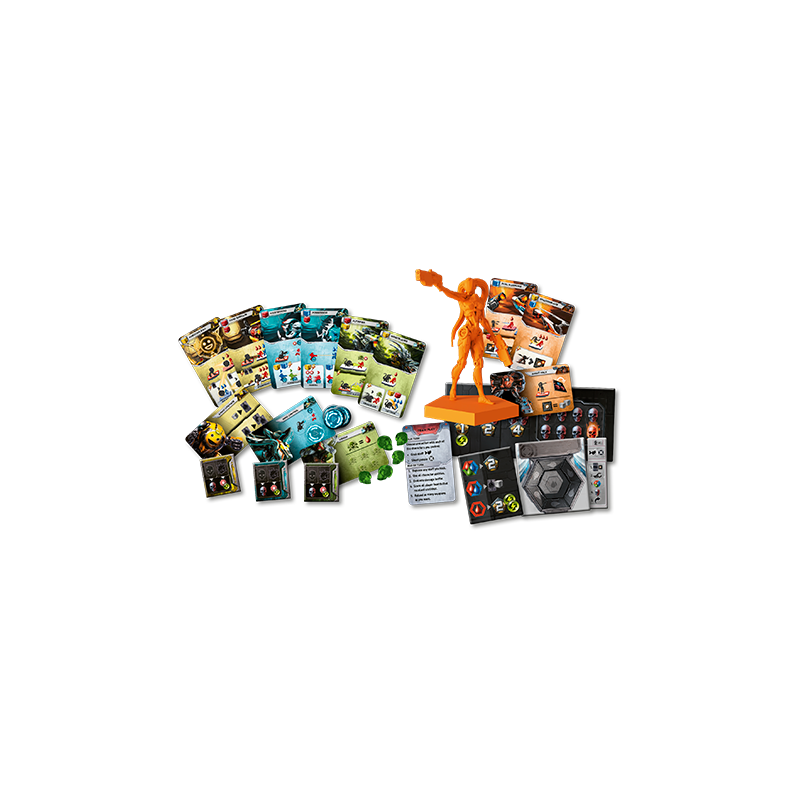 Description
• Extension for: Adrenalin
• Now for up to 6 players!
• Includes new character abilities and team play mode
• 3-6 players, 60 minutes, age 12+
The first-person-shooter for the living room table –
now for up to six adrenaline hunters!
---
Was ist das Adrenalin: Team Play DLC?
Take full advantage of your actions with the unique adrenaline boost system and increase your combat skills.
Wie wird das Adrenalin: Team Play DLC gespielt?
The smooth gameplay system allows you to focus on what adrenaline is really all about: reloading and shooting! New for all the adrenaline hunters out there! With the Teamplay DLC expansion, every Adrenalin fighter gets their own very special ability and becomes a real personality. The expansion also includes the new fighter "Echo". In the new team mode, you can compete against each other with up to 6 players, or in teams of three against three.
The adrenaline is boiling in your veins? Then take your arena battles to a whole new level with this team play DLC!
---
Only logged in customers who have purchased this product may leave a review.