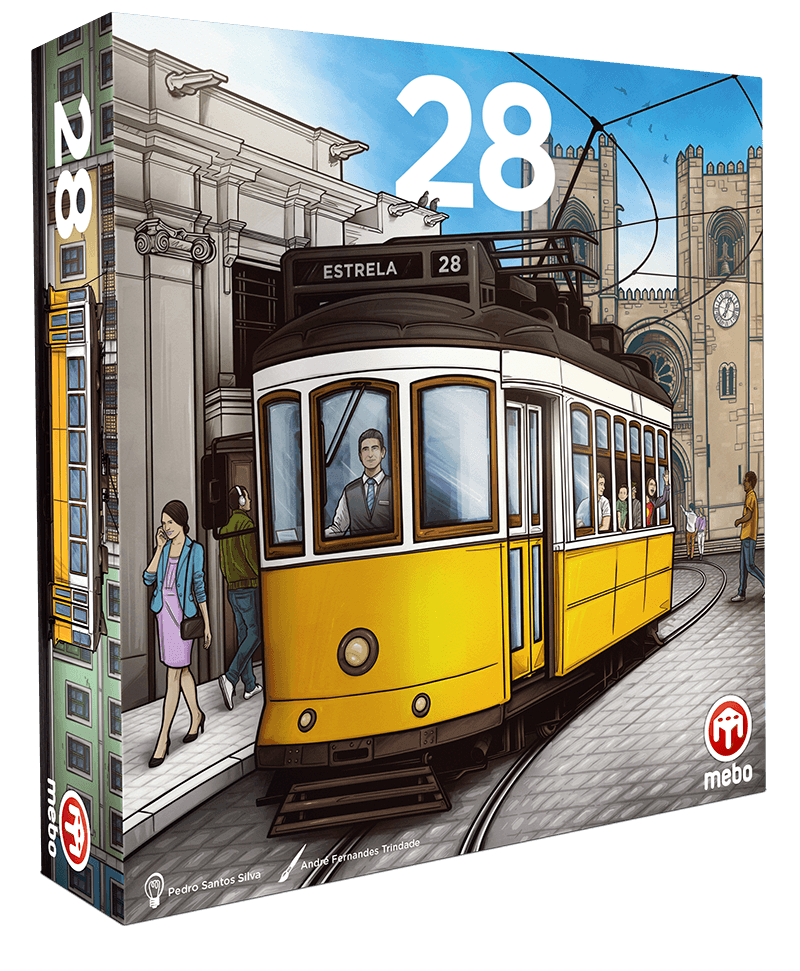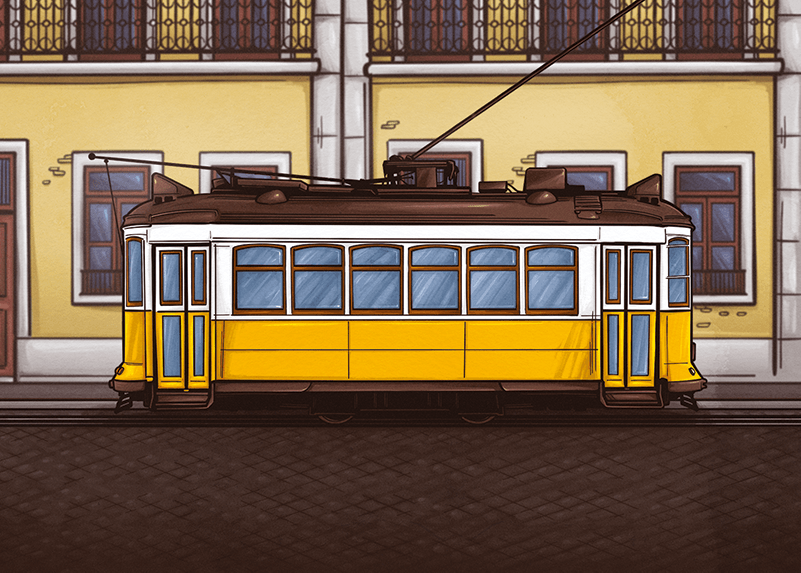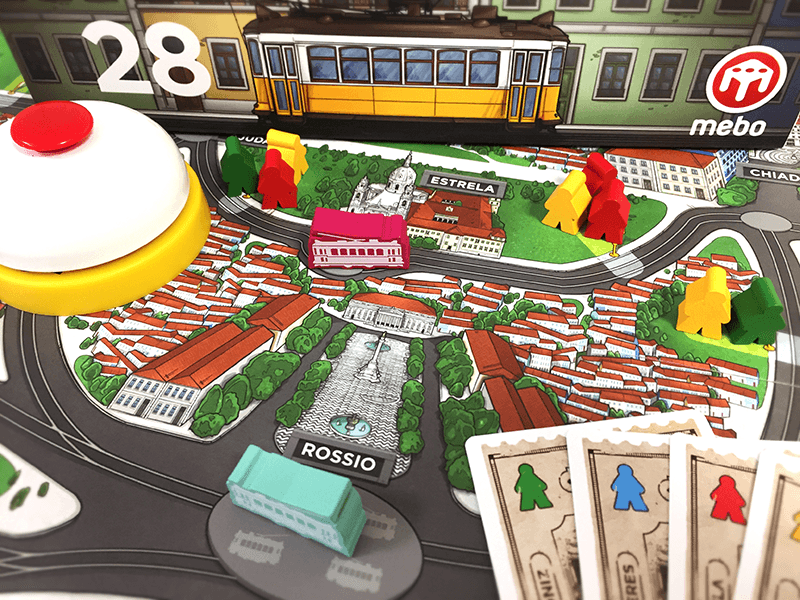 Description
• Ride your own tram through Lisbon
• Collect passengers and get points
• 2-4 players, 60 minutes, age 8 and up
Experience the sights of Portugal and ride your own streetcar!
---
What is 28?
Streetcar 28 is Lisbon's most famous streetcar. It passes many historical landmarks and is very popular with both locals and tourists. In this game you move your own streetcars through Lisbon!
How to play 28?
In 28, players drive their own streetcar across Lisbon. The task is to take his passengers to some of the most important sights of the city and thereby collect victory points. You also have to manage your tickets well to pick up passengers and move the streetcar as efficiently as possible. If a fellow player's streetcar is in the way, you can ring it away and push it out of the way.
Optimize the space in your streetcar, unlock bonuses and connect the sights you visit! Will you be the best driver of the 28?
In the game are 4 instructions in English, German, Spanish and Portuguese.
Let the streetcars of Lisbon go!
News for 28
It seems we can't find what you're looking for.
News zu Porto
It seems we can't find what you're looking for.
| | |
| --- | --- |
| Alter: | 8 |
| Dauer: | 60 |
| Spieleranzahl: | 2-4 |
| Kategorie: | Freunde und Familie |
| Autoren: | Pedro Santos Silva |
| Illustration: | André Fernandes Trindade |
| Sprache: | German, English, Spanish, Portuguese |
| Erscheinungsjahr: | 2021 |
| Regeln | |
Only logged in customers who have purchased this product may leave a review.