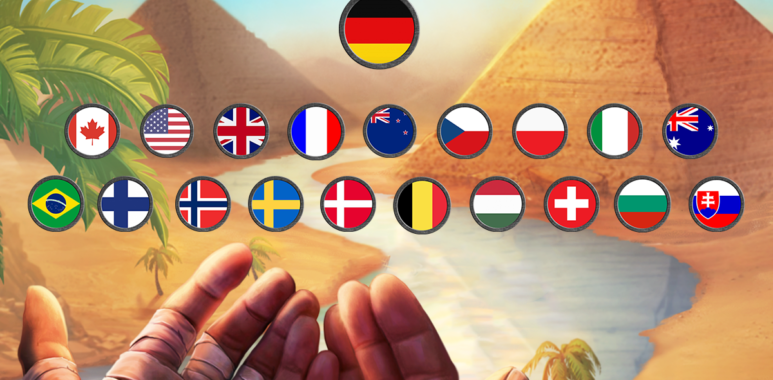 Builders beware! Pyramido – The builders of the Pharaoh announced for October
At the Nuremberg Toy Fair we already had a copy of Pyramido on site, now we can confirm that the family game is expected to be released in German by HeidelBÄR Games in October. Pyramido is for 2–4 people and from our Canadian partner Synapses Games, with whom we jointly announced the release of the game on social media a few days ago.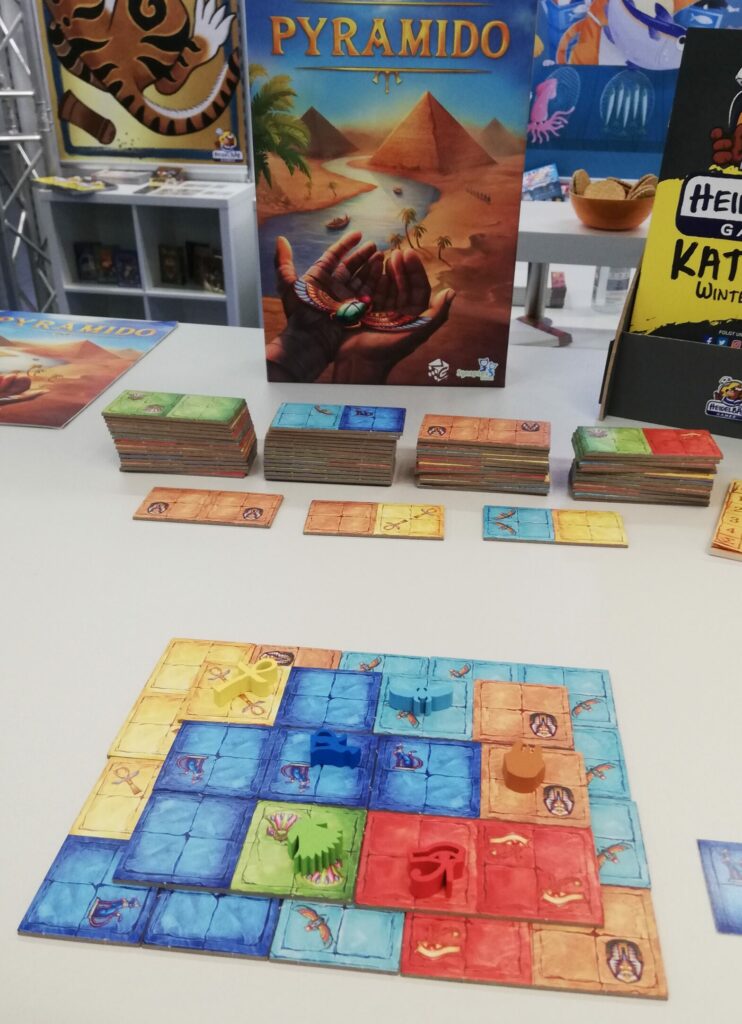 The great Pharaoh Mino has died and his eldest son Pharaoh Mido succeeds him. Dissatisfied with the simple appearance of his father's pyramid, he wants a larger and more magnificent pyramid for himself. He commissions 2-4 master builders to each build him a bejeweled pyramid. Whoever builds the most impressive pyramid will be appointed vizier by the pharaoh and blessed with unimaginable fame and wealth.
Pyramido is played over four rounds and in each round new building levels are added to your own pyramid with dominoes. The goal is to create the largest possible areas of the same color and to connect jewel symbols of the same type. After each round, you will receive a point for each symbol in an area with matching jewel markers – it is worth creating large areas – after all, you want to build the most magnificent pyramid.

Those who manage to build a good foundation will be rewarded with many points over the further rounds. This is because it is possible to reconnect the symbols from previous rounds and use them in the scoring. As usual with a pyramid, each new building level becomes smaller than the previous one. This means that some of the outermost dominoes remain visible and are included in the scoring.
Who can build the most magnificent pyramid?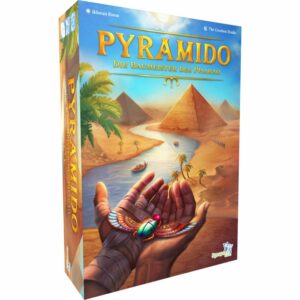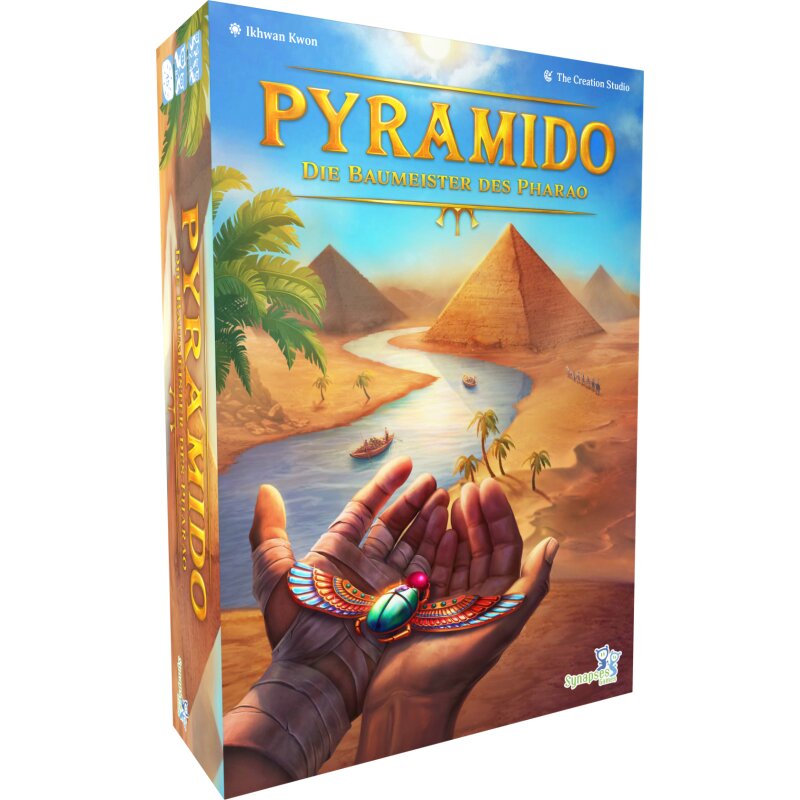 Pyramido is by Ikhwan Kwon and for 2-4 people ages 8 and up. The family game has a playing time of about 45 minutes and contains 90 domino tiles,12 double-sided touch-up tiles, 24 jewel markers in six colors, 1 scoresheet and a game rule.
The game is expected to be published in German by HeidelBÄR Games in October 2023.