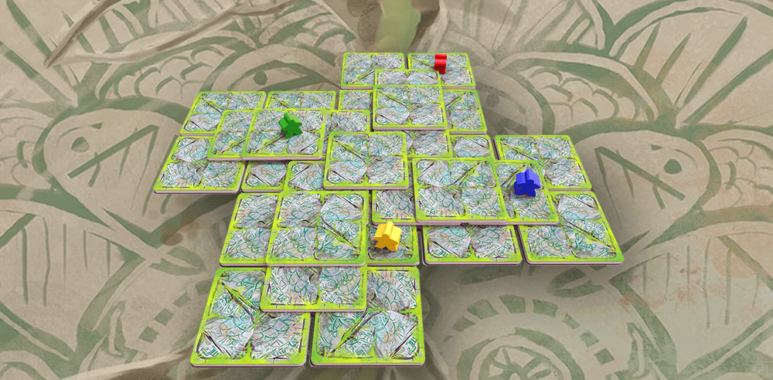 Timeland – Find the treasures of Taluva
The cooperative adventure game Timeland will be released at SPIEL'21 and is now available for pre-order in our shop and in specialised shops.
---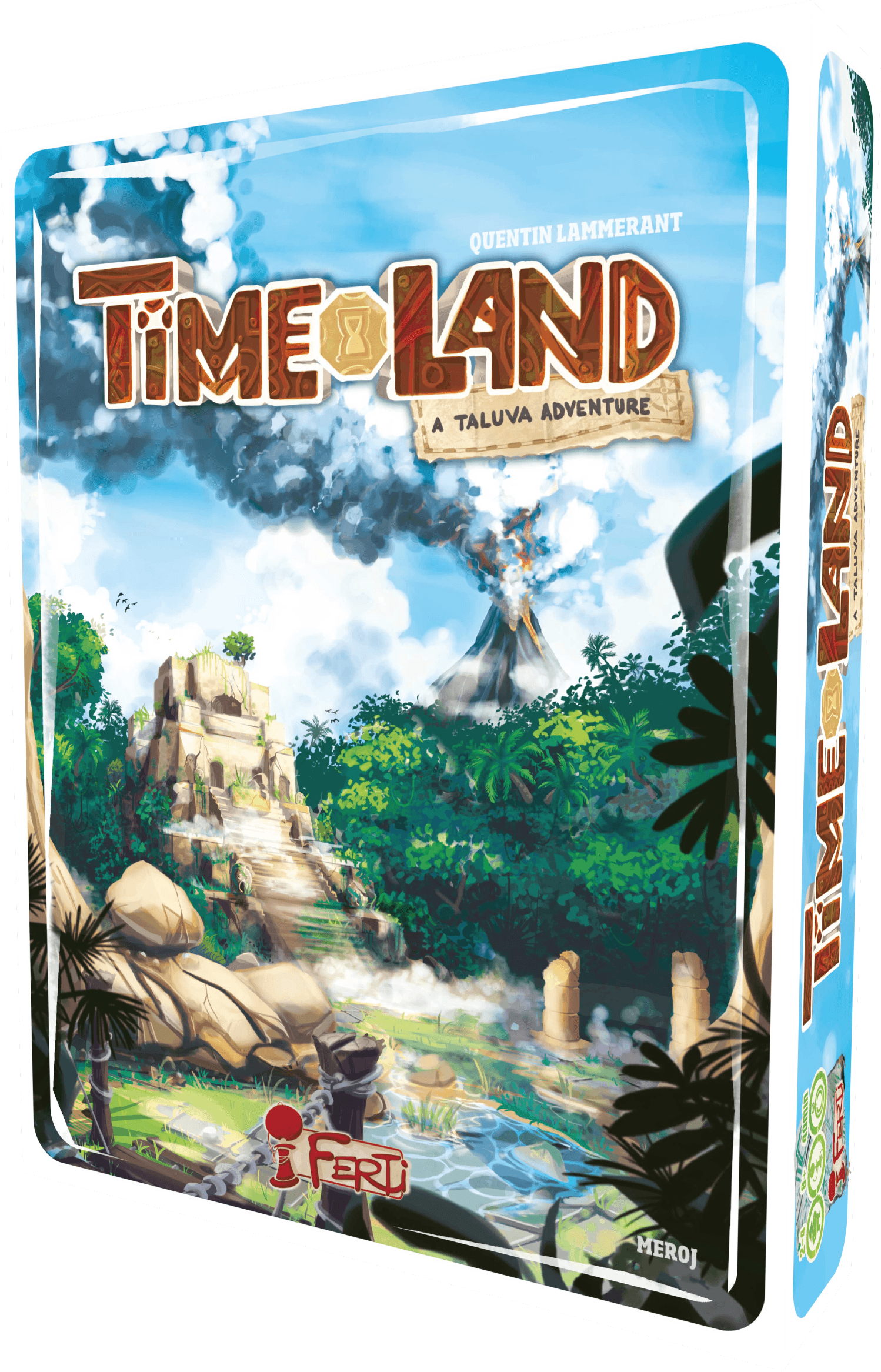 The multilingual adventure game Timeland for 2-4 people, 8 years and up, from Ferti Games will be available this year. On the mythical island of Taluva, the goddess Atera has given all the tribes valuable treasures. But instead of harmony there was war, because all the tribes wanted to conquer the treasures for themselves. After continuous wars and volcanic eruptions, Taluva is now deserted. Both tribes and treasures have disappeared.
In Timeland, you set out together as an expedition team in search of the treasures you thought were already lost. Your task is to recover four unique treasures in the selected temple, assemble the sacred stone tablet and arrive back at the camp together.
By revealing tiles in the action phase and then revealing temple tiles in the fate phase, the circumstances and especially the remaining time for exploration can change at any time. Because the next volcanic eruption often comes sooner than expected. A game ends as soon as all the necessary pieces are found in time and you return to the camp, or when the turn indicator reaches the field 0. Numerous different temples are available for further challenges.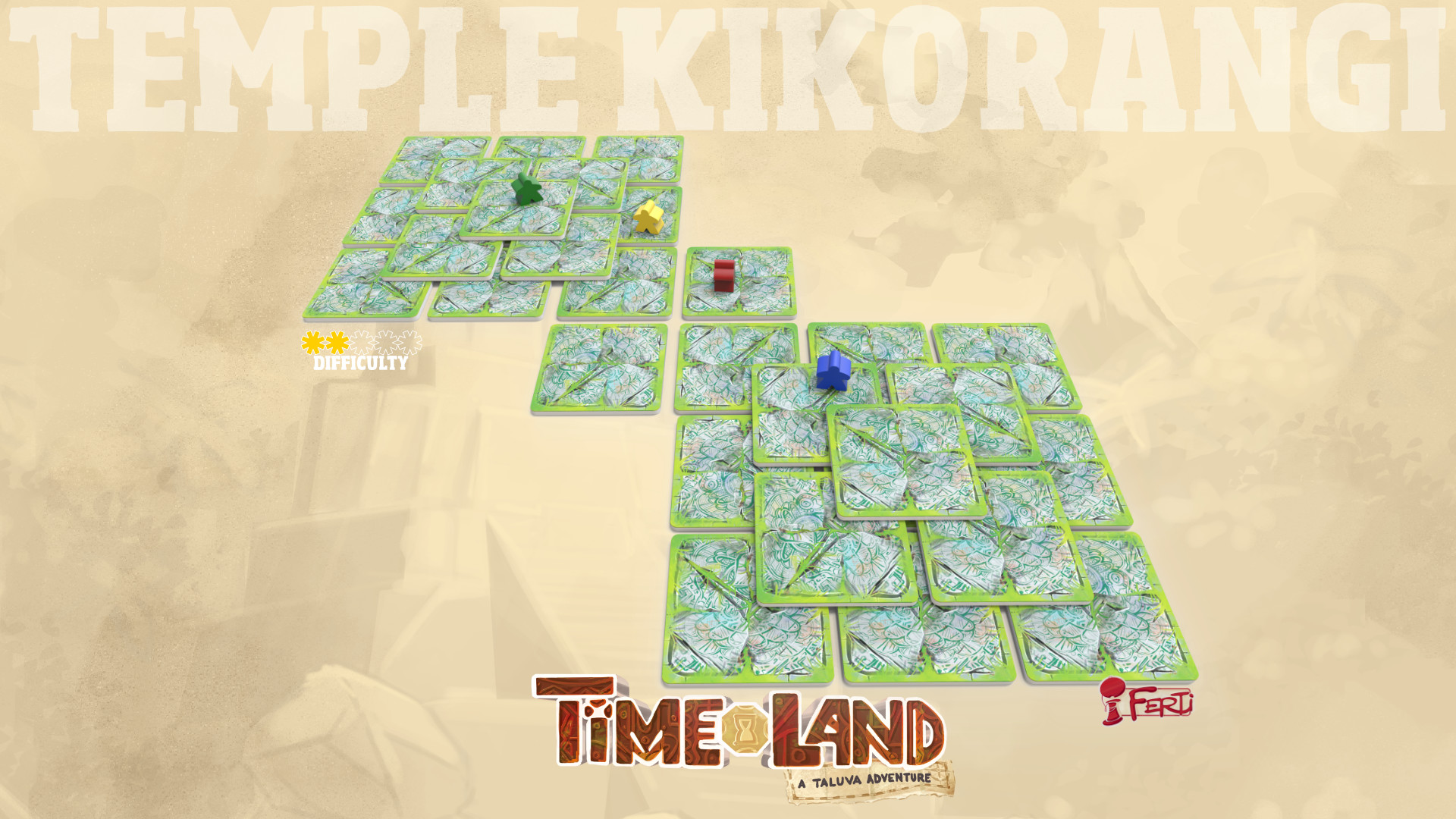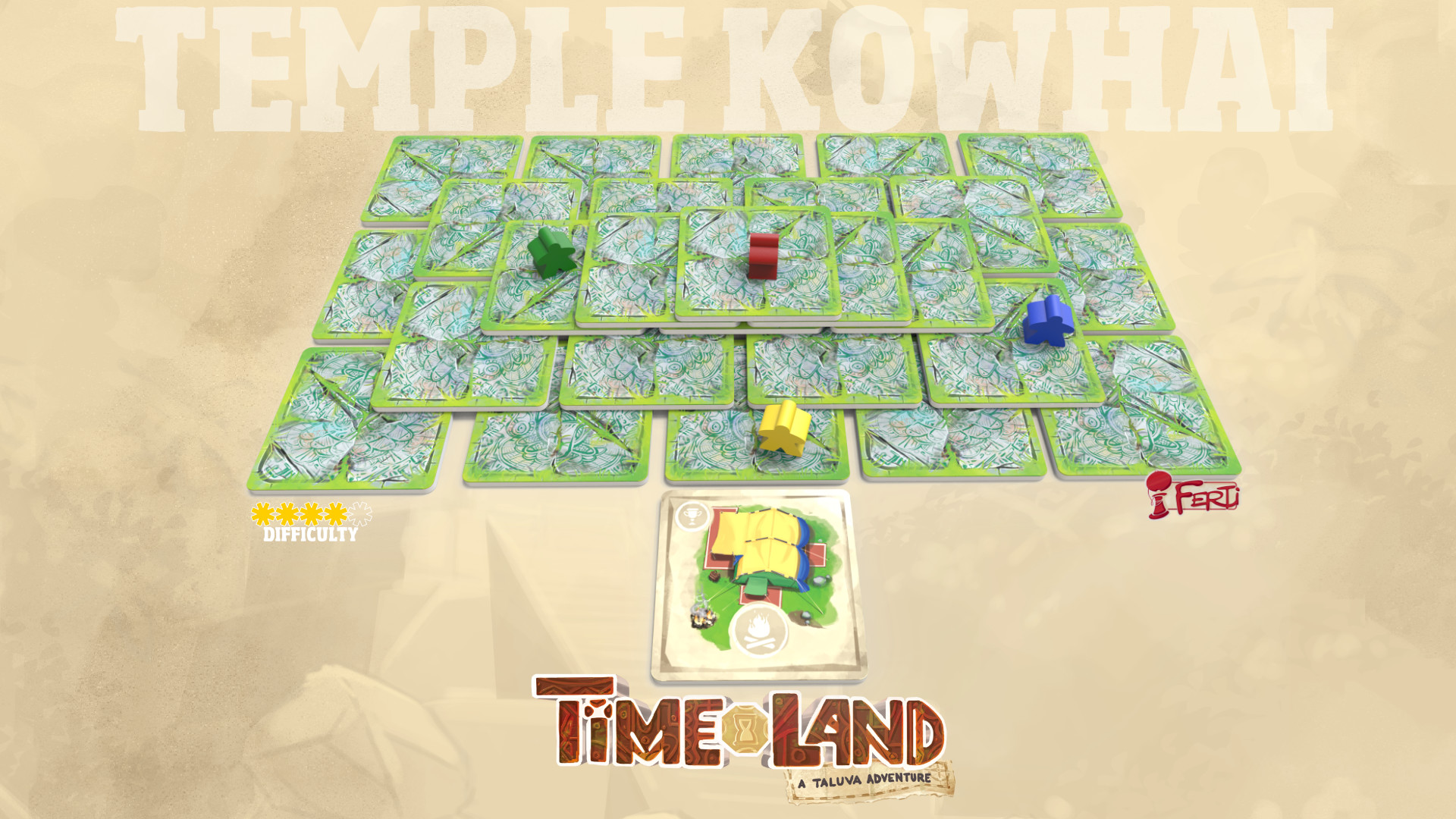 Due to the different difficulty levels of the temples and the variable game structure, Timeland is suitable for both casual and advanced players and is therefore ideal for families and friends.
Timeland by Ferti Games for 2-4 players, 8 years and up is now available for pre-order in our shop and specialist shops. (RRP: 34,95€)