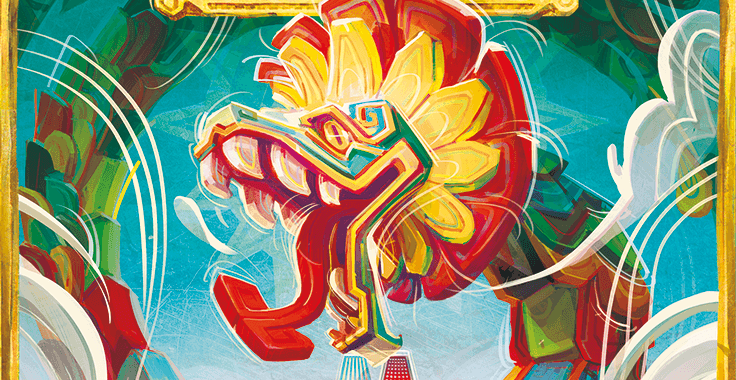 Synapses Cóatl with HeidelBÄRen
After Incubation and Crazy Tower, the French-Canadian creators of Synapses Games are launching their third parlor game this fall with Cóatl. Internationally, the HeidelBÄRen will then be the first to launch the bilingual edition together for Central Europe. In a year in which holidays and especially long-distance travel tend to be less frequent, Cóatl takes us off to South America.  The election of the Aztec High Priest is imminent. In order to prove their value and merit, the contenders engage in a race for prestige to win the favor of the gods. Will you be able to make the most beautiful sculptures of feathered snakes (called Cóatl) to stand out and gain access to the coveted title of High Priest?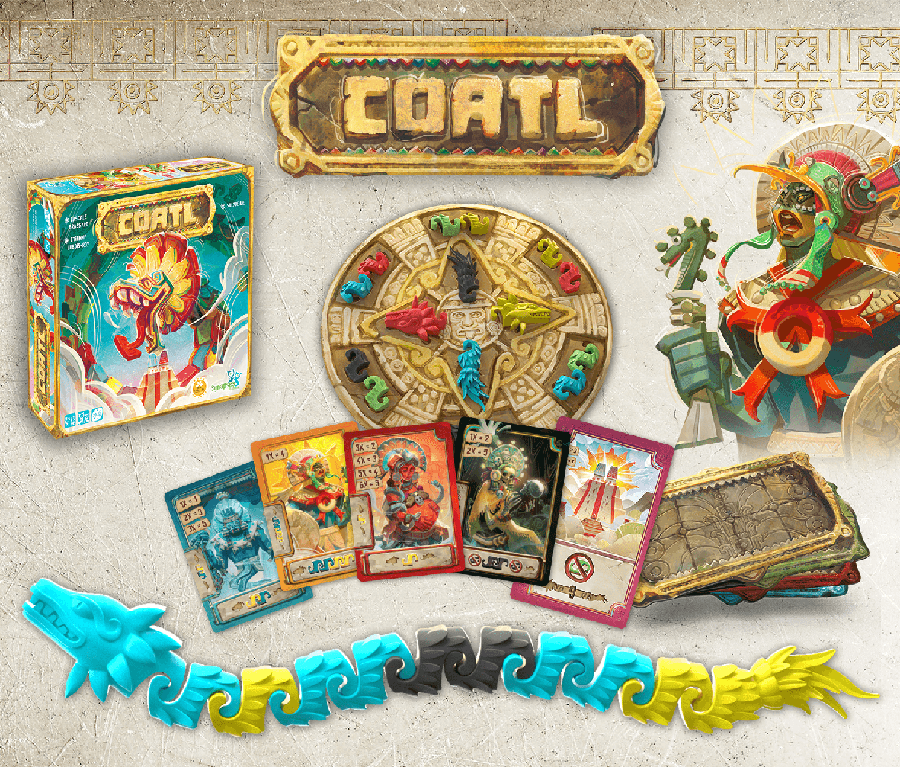 In Cóatl, players work to build the most beautiful and valuable serpents. The serpents, or Cóatl, are constructed with a head, a tail, and a number of body tiles, each made from chunky, colorful plastic. On a turn, players will either take tiles from the central board to their personal board, or work to construct one of their Cóatls with the different tiles they've collected. Cóatl plays smoothly with catchy rules in no more than an hour with up to three competitors – even a solo mode will be included – and it is simply fun to haptically create the name-giving snake chains in the course of the game.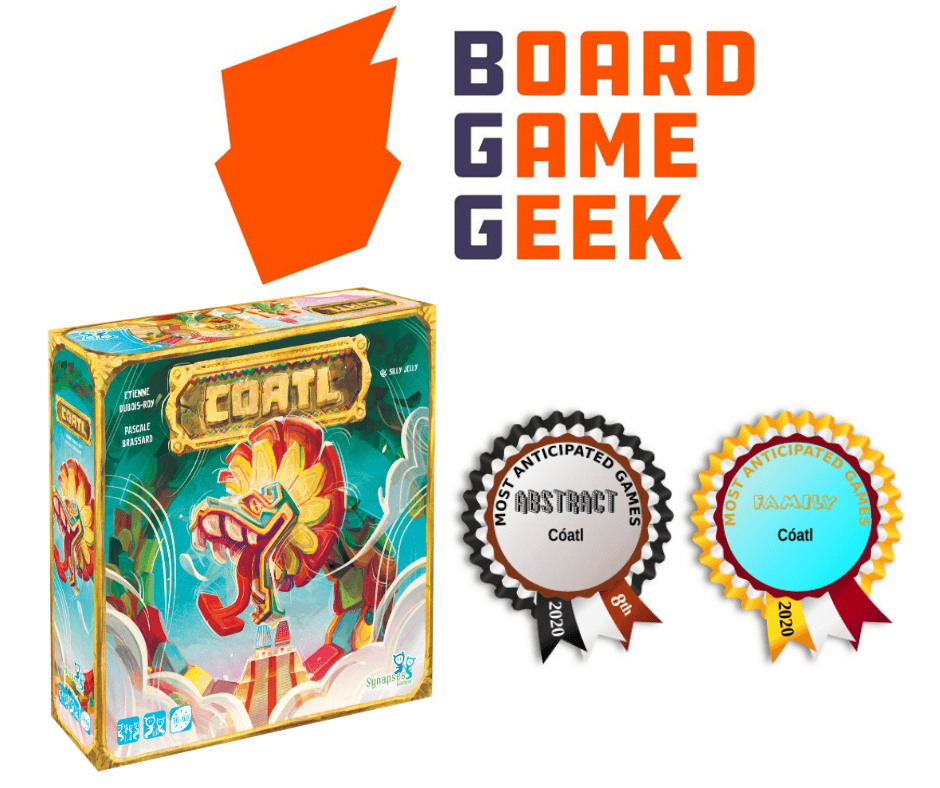 Cóatl just reached BGG's top 15 most anticipated games of 2020. It garnered nominations in the ABSTRACT and FAMILY categories. The game will contain German and English rules, costs probably about 35, – € in any case but will remain under 40, – €, according to the plan of the creators, actually releasing it in autumn, in any case it should be available at the latest for the SPIEL in Essen in October 2020.