Lorenzo il Magnifico – Deluxe Edition
Earn prestige and victory points in the Renaissance!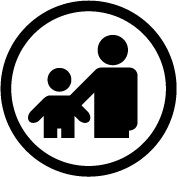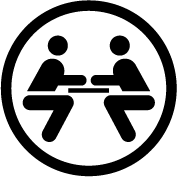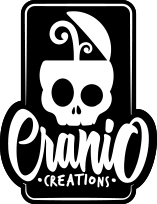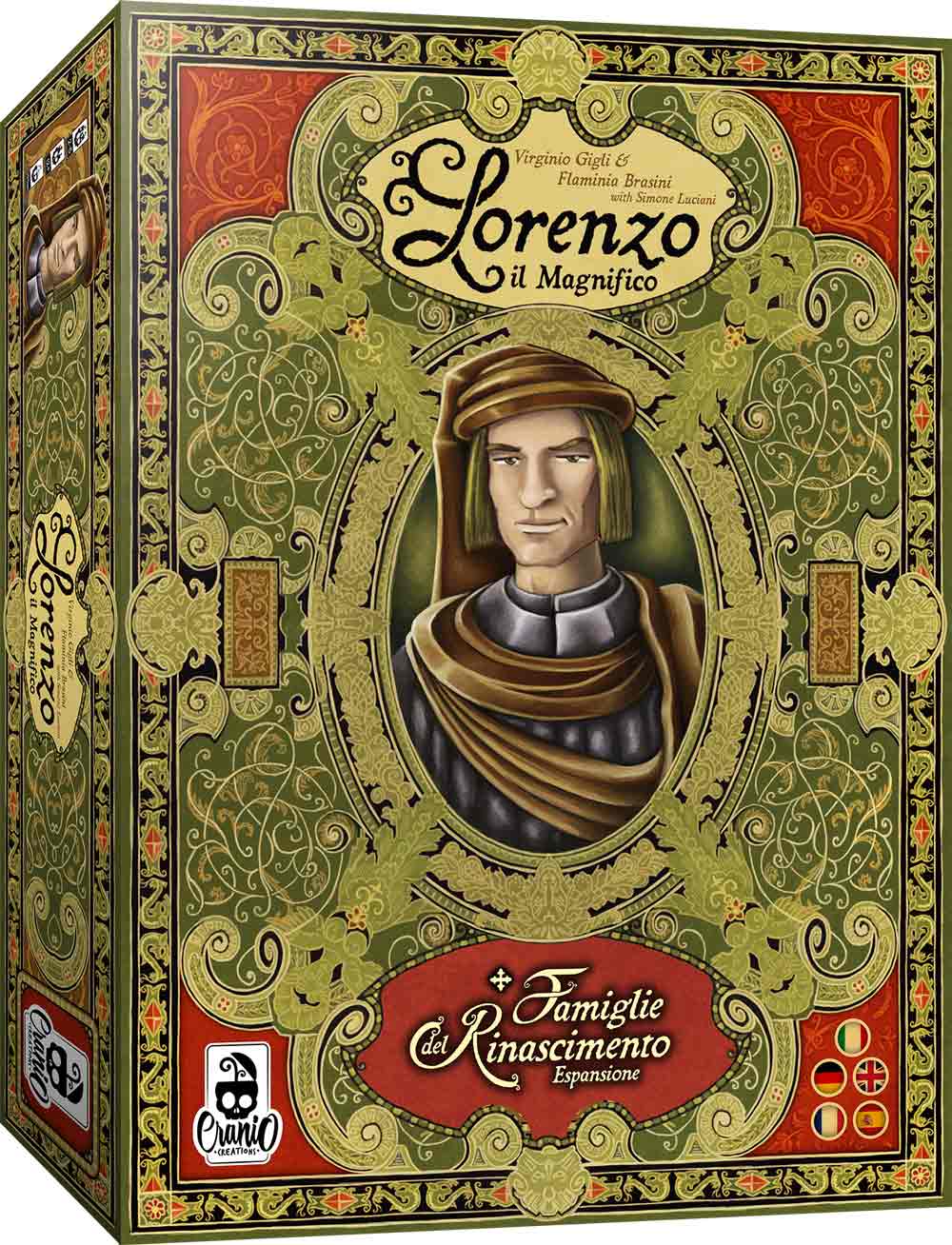 Designer: Virginio Gigli, Flaminia Brasini, Simone Luciani
Illustrator: Klemens Franz, atelier198
Release Date: 2021
Game Contents: Basegame: 1 Board, 4 Personal Boards, 4 Personal Bonus Tiles, 21 Exkommunication Tiles, 4 Covering Tiles, 16 Family Members, 16 Stickers, 16 Marker Dics, 12 Excommunication Cubes, 3 Dice, 96 Developement Cards, 20 Leader Cards, 63 Wooden Ressources (woods, stones, servants), 33 Coins, 1 Rulebook, Families of the Rennaissance: 1 Personal Board, 1 Personal Bonus Tile, 3 Excommunication Tiles, 5 Family Members, 5 Stickers, 4 Marker Discs, 3 Excommunication Cubes, 48 Special Developement Cards, 20 Leader Cards, 30 Wooden Ressources, 30 Special Tokens, 1 Special Tower Tile, 2 Adapion Tiles, 1 New Council Tile, 10 Family Tiles, 5 Auction Tiles, 3 Special Faith Tiles, The Pazzi Conspiracy: 24 Developement Cards, 4 Leader Cards, 2 Family Tiles, 5 Family Tokens
Take on the leadership role of a noble family in Florence at the time of the Renaissance.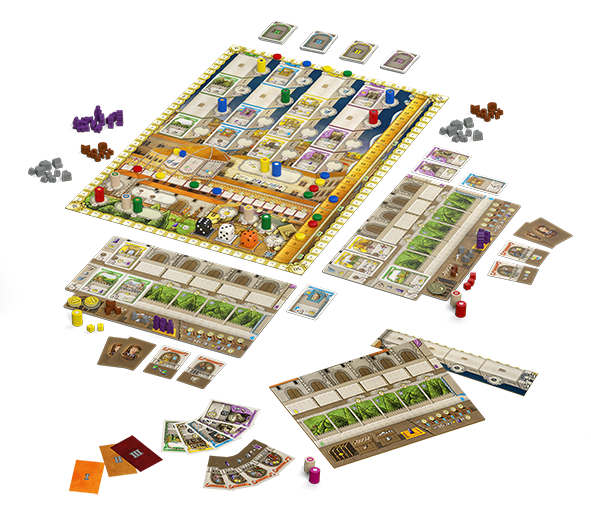 In Lorenzo the Magnificent, the objective is to accumulate more prestige and victory points than the other players. To achieve this goal, players send the members of their family to different areas of the city to perform various feats. In some areas there are useful resources, in others development cards beckon, representing new areas, buildings to be constructed, influential characters or ventures. In still other areas, the effects of these cards can be activated. No two family members are alike. At the beginning of each round, 3 dice are rolled to determine the value of the family members. Players must carefully consider where to send their more valuable family members.
The game is multilingual and includes English, German, Italian, Spanish and French.
Shop:
---
Related News:
© Cranio Spiele.