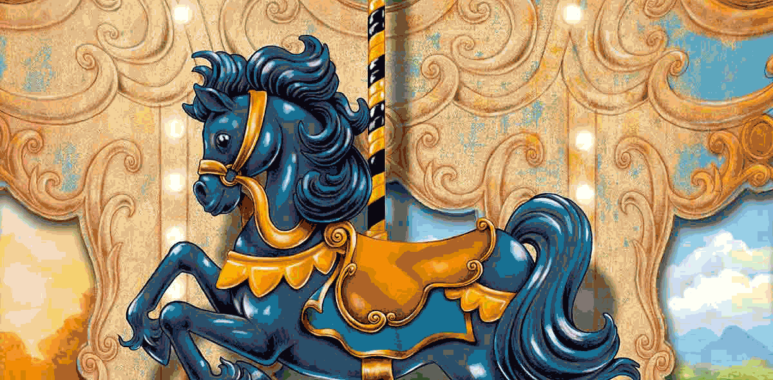 Download images for Carrossel here.
---
In a Nutshell
Age: 8 and up, Number of Players: 2-4, Duration: 30 Minutes
Designer: António Sousa Lara, Illustrator: Nuno Alexandre Vieira
Game Contents: 1 Rulebook, 4 Ticket Booths, 1 Base board, 1 Round board, 1 Shaft for the boards, 1 Totem + 1 Totem Roof, 1 Phase marker, 56 Animal tiles, 37 Client standees, 37 Plastic bases, 48 Slot cards, 14 Objective cards, 37 Client Cards
---
>> Download all Carrossel images as .zip for print <<
>> Download all Carrossel images as .zip for web <<
x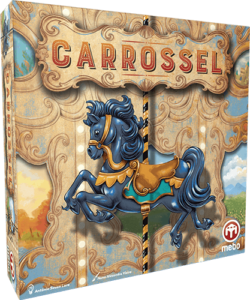 x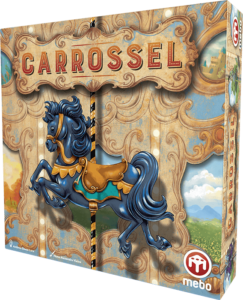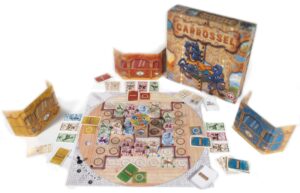 The use of the provided images is free of charge. The use is permitted exclusively as part of your editorial reporting. Any commercial use is prohibited. Unless otherwise stated, the photo rights are with Mebo. Please state, unless otherwise agreed with us, the source of your publication "Mebo". We look forward to a voucher copy! If you publish a report online, please give us the URL.